International show to offer diverse educational program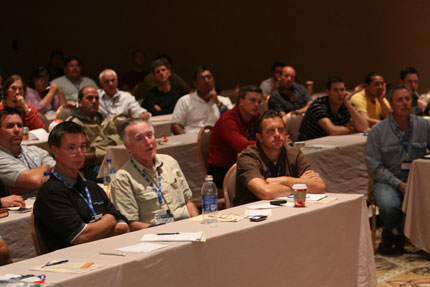 File photo
The educational program at this year's International Pool | Spa | Patio Expo (IPSPE), to be held Nov. 3-8 in New Orleans, La., is designed specifically for residential/commercial pool, spa and backyard professionals looking to grow their business.
The program will offer 48 business, technical and 'hot topic' seminars representing the newest ideas on every challenge—from intricate vanishing-edge pool design and implementing new mandated safety regulations to social media marketing.
"Education is a vital component to growing a profitable business in today's market," says expo director, Lindsay Roberts. "The IPSPE's educational program accommodates all levels of understanding from novice through expert and identifies the key issues facing the pool, spa and backyard industry with focus on improving production, performance and the bottom line."
Seminars are classified by four different course levels ranging from 200 (advanced beginner), 300 (intermediate), 400 (advanced intermediate), and 500 (advanced), enabling attendees to customize training according to their skill level and area of expertise. Most seminars are 90 minutes in length to provide attendees time to walk the show floor.
For a complete list of speakers, seminar topics or to register, visit www.poolspapatio.com/attendee.