Health Canada issues safety drain recall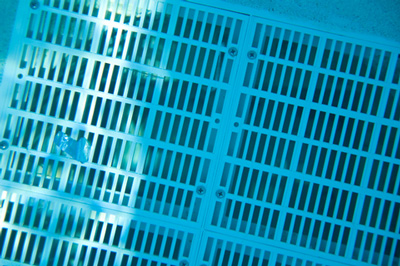 Photo ©Dreamstime.com
Following the U.S. Consumer Products Safety Commission's (CPSC's) swimming pool and spa drain recall last May, Health Canada has now recalled specific safety drain covers.
Health Canada's Consumer Product Safety Office, in co-operation with several pool and spa drain manufacturers, recalled the drains as they were incorrectly rated to handle the flow of water through the cover, which could pose a possible entrapment hazard to bathers.
Nearly one million pool and spa drain covers sold between 2008 and 2011 have been voluntarily recalled by manufacturers; however, less than 10,000 were sold in Canada.
"Health Canada had little recourse but to follow the lead of the U.S., which issued the recall south of the border in late May," said Robert Wood, executive director of the Pool & Hot Tub Council of Canada (PHTCC). "The same American National Standards Institute (ANSI) standard is followed in a number of Canadian jurisdictions, and since some drain cover models failed to meet performance specifications, the recall was both predictable and inevitable.
"Over the past few months Health Canada carried out an investigation and performed its due diligence before making the final decision."
Except for 'kiddie' pools, wading pools and inground spas, cover retrofit or replacement is not required in pools with multiple drain systems or gravity drainage systems, or for covers installed before Dec. 19, 2008. Industry members looking for more information on which drain covers are affected by the recall should visit Health Canada's Consumer Product Safety website (http://cpsr-rspc.hc-sc.gc.ca/PR-RP/recall-retrait-eng.jsp?re_id=1376) or contact the 24-hour recall hotline at (866) 478-3521.