GAVA to honour Zodiac's Vance Gillette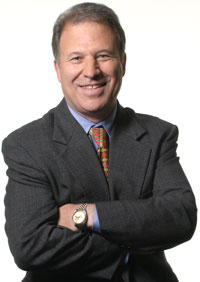 Photo courtesy Three V Enterprises (3VE)
The 2012 Global AquaTekture Visionary Awards (GAVA) has named Vance Gillette, vice-president of business development for Zodiac Pool Systems, the recipient of this year's Inspire Award.
The award, which will be presented to Gillette during the fourth annual GAVA reception later this year, recognizes individuals who inspire greatness in others through their unselfish devotion, creativity and passion in the field of AquaTekture.
"(Gillette's) many years of dedication to the pool and spa industry in numerous roles and with prominent organizations prove that many have turned to his wisdom, knowledge and insight to empower their companies to greatness," says GAVA founder, Joseph M. Vassallo, CBP. "His overwhelming determination and activism to promote a positive consumer experience serves to benefit everyone."
In response to the announcement, Gillette says he is honoured to be selected this year's Inspire Award honouree.
"The GAVA design awards have proven to be a highly respected international competition," he added. "The executive team has done an outstanding job of developing a program to encompass visionaries from all design genres. It's a great pleasure to be part of this event."
The annual international design competition also recognizes artisans whose visions and creativity exemplify the best in AquaTekture; the discipline of designing, engineering and erecting of water environments and ancillary components. The competition is open to professionals from all associations, including architects, contractors, interior/exterior designers, home/pool builders and developers, as well as landscape architects/designers. Categories include residential/commercial pools, spas, water features, waterfalls, reflection/koi ponds and water fountains.
Entries are being accepted until May 15, 2012 and can be submitted online at www.gavaawards.com.