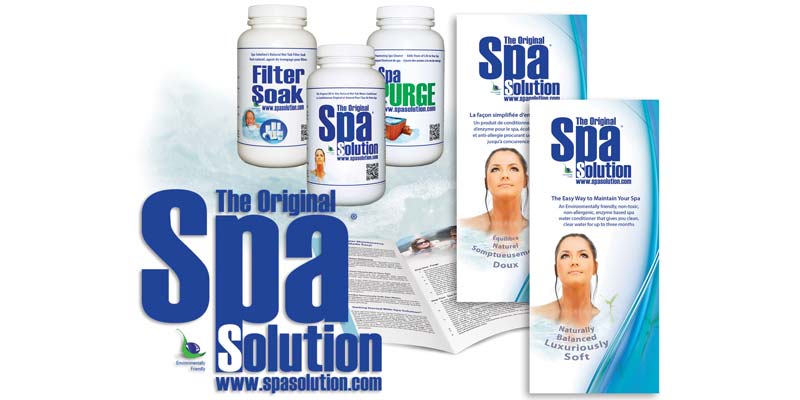 For customers who say they have an intolerance to chlorine or bromine, or complain about the complexity of water maintenance, Spa Solution enables retailers and maintenance professionals the ability to offer clients a safe, natural way to maintain a clean spa environment.
Spa Solution comprises a natural enzyme formula that makes spa water maintenance easy by eliminating constant water balancing and reducing the volume of irritable chemicals to provide clean, clear, managed water for up to three months. This product is also ideal for those clients who are absentee spa owners (e.g. have a spa at the cottage, or those who go on long vacations).
The addition of glycerin to the Spa Solution formula works to soothe bathers' skin, creating a sensual environment for a lasting feeling. It also helps to eliminate dry skin and chemical odours on the body.
Retailers and maintenance professionals who recommend this water treatment method to their clients can attract new customers and spa owners by word-of-mouth endorsement to family and friends. Further, Spa Solution's 15-year history of loyal customers will also help attract new clientele. Another benefit for retailers and maintenance professionals is the fact the product is made in Canada, as they can earn larger profit margins on all levels.
For more information, visit www.spasolution.com.
All information listed in this section was submitted by Spa Solution®.
Kenilworth Media Inc. cannot assume responsibility for errors of relevance,
fact or omission. The publisher does not endorse any products featured in this article.