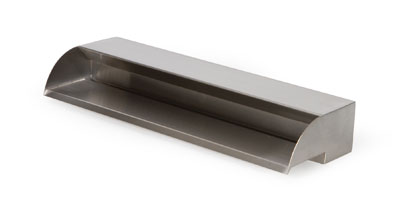 Atlantic offers its elegant Stainless Steel Spillways in corrosion-resistant 316 stainless in three sizes, 305, 610, 914 mm (12, 24, and 36 in.), in addition to the standard 304 stainless versions.
The Spillways are built of heavy-gauge 316 stainless steel for durability in the harshest conditions and are specially designed for use where chlorinated water is used for disinfecting purposes. The 316 Stainless Steel Spillways also feature integrated bonding lugs for grounded installations and pool applications.
For more information, visit www.atlanticwatergardens.com/products/categories/formal-spillway/spillways/316-stainless-steel-spillways
"Sponsored" material is supplied by the sponsor. The publisher cannot assume responsibility for any errors of relevance, fact or omission. Hosting sponsored material does constitute endorsement of the sponsor.