Aquatic health benefits
by Sally Bouorm | June 1, 2010 2:48 pm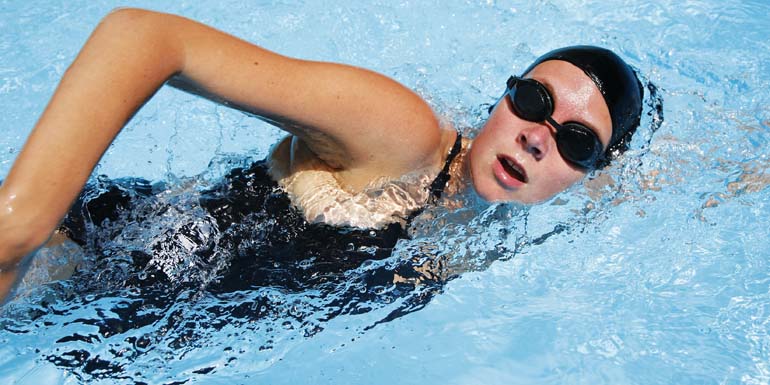 By Connie Sue Centrella and Laurie Batter
In the pool and spa industry, promotion has consistently centred on delivering fun and family togetherness. Over the years, this marketing approach has prompted many consumers to purchase swimming pools and hot tubs for their homes, looking for those very payoffs. However, today's economic and social climate suggests buying behaviours are shifting. While consumers still place a strong focus on leisure and family, they are also increasingly concerned about matters of wellness.
This trend points to a consumer who is ready to welcome products that deliver health and fitness benefits. As such, residential pool and spa professionals need to place a greater emphasis on these benefits when promoting their products. By embracing this strategy, they can not only grow their individual businesses, but also reposition the industry as health-centric, even as the North American economy continues to rebound. By creating new opportunities, existing customers will also be enticed back to buy new water-related equipment, which can help them better enjoy their investment.
A growing market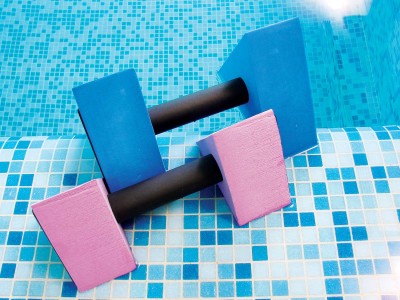 The aging baby boomer population presents an incredible opportunity for pool and spa professionals to promote fitness products. As the largest growth sector of the North American population, baby boomers also have the largest discretionary income of any age group.
We are also witnessing an obesity epidemic. People of all ages across the continent need to lose the excess weight and get moving. What better way to do that than through water-based fitness activities? This combination provides the industry with fresh possibilities for new pool and hot tub sales and is an easy add-on to the aftermarket product category for existing customers.
For years, the commercial aquatic sector has promoted competitive swimming, diving and synchronized swimming, along with exercise equipment specifically designed to help build strength and endurance training, as part of its marketing efforts. Vertical and aquatic fitness organizations have long promoted water as an effective alternative to dry-land exercise for weight loss and improving fitness. Every year, aquatic therapists help thousands of people recover from injuries, illnesses and surgeries through the use of warm- and cool-water immersion and exercise.
More options, more opportunities
How does this translate to the residential sector? While some pool and spa retailers have traditionally sold goggles, swim fins and kick boards, there is a whole array of fitness gear specifically designed for water environments that aren't commonly found in a typical pool store. As pool and spa retailers search for additional products to entice consumers back to their stores, branching into health- and fitness-related items are natural choices.
The key is to offer a wide selection of products to help customers enjoy their pool; this is what today's consumer wants. Asking customers to visit multiple stores to find these products will push them toward online and local competitors. Additionally, while today's consumer has a strong desire for innovative products, they also want these new items to have real-world benefits. This is where the retailer comes in, to explain the benefits and market these products to customers and prospects.
Water exercise videos and books are an excellent way to build interest in using pools and hot tubs. Add to the mix a new line of water fitness equipment. Hand paddles and gloves, pull buoys, water resistance and weights, dumbbells and aqua jogger belts are all available to enhance an accessory department. Innovation and profits can also be found in some higher-ticket items like aquatic exercise bikes and treadmills. Try bringing one of each into the store, place them in a demo pool and have an 'aquatic fitness weekend' where customers can suit up, try out the equipment and be introduced to the benefits of water-based workouts.
It is the industry's responsibility to educate consumers on the benefits, as well as encourage new designs in construction to allow more consumers to engage in water fitness. These designs can include exercise bars installed on the pool walls, handicap lifts and ramps.
The power of research
Industry builders and retailers must also take time to learn about new research being disseminated through sources such as the National Swimming Pool Foundation (NSPF). The NSPF, whose primary mission is to raise awareness about aquatic health, has committed more than $1.5 million US to study the benefits of water exercise and hot-water immersion. Recently, with a $1-million US grant, the NSPF helped fund the National Aquatic Sports Medicine Institute (NASMI) at Washington State University. The group also hosts the World Aquatic Health Conference (WAHC), which reports on research results demonstrating the value of swimming, aquatic exercise and hot-water immersion on the body.
Dr. Bruce Becker, director of NASMI, has studied the health impact of hot water immersion on the autonomic nervous system. Warm water immersion has been found to calm the central nervous system, reduce stress on the heart and increase circulation. At the 2009 WAHC Conference, Dennis Dolny, PhD, Utah State University, presented results on how immersion and aquatic exercise help arthritis suffers, illustrating the effects of walking on land versus a water treadmill and indicating water walking lessened pain and increased energy. Currently, "Guy" Hornsby, Jr. PhD, CDE, of West Virginia University is researching the affects of water exercise with patients suffering from type-2 diabetes.
For the past 32 years, the Aerobics Center Longitudinal Study (ACLS) has also been evaluating the health benefits of swimming. A study by Dr. Steven Blair, P.E.D., of the University of North Carolina concluded regular swimming can be an important contributor to health.
"This is the first report that examined mortality rates among swimmers in comparison with other types of physical activity and sedentary lifestyle," said Blair, whose study took into account age, body mass index (BMI), smoking status, alcohol intake, hypertension, family history and other medical factors. "We conclude men who swim for exercise have better survival rates than their sedentary peers."
This landmark study was covered by the U.S. mainstream media last summer, including AARP Magazine, which has a circulation of more 35 million readers. Retailers and builders on both sides of the border should have copies of articles like these in their stores and sales books to show customers and prospects.
A balanced approach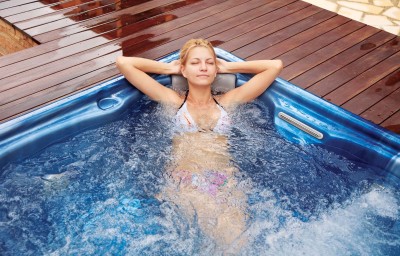 As pool and spa professionals, the goal is always to get more people in the water. Explaining the benefits of swimming and other aquatic activities can only further this cause. Ultimately, the pool and spa industry must strike a balance, promoting both the fun of its products and the health benefits that come along with them. In an economic climate where consumers look for reasons to justify big-ticket purchases and want more reasons to feel good about the value of investing in a pool or hot tub, a balanced approach is best. By providing the right products and promotions, backed by real-world research, retailers and builders can expand their customer base and boost the bottom line.
Readers are invited to respond to this article with suggestions, experiences and ways in which they have integrated aquatic health and fitness into their marketing programs. Send comments to ccentrella@keiseruniversity.edu[4]. Comments will be shared with the other participants in the threaded discussion forum.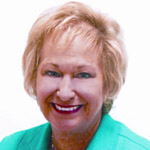 Connie Gibson Centrella, MBA, is professor and program director for the online Aquatic Engineering Program at Keiser University eCampus. She is an industry veteran with more than 40 years experience and is a former pool builder with extensive knowledge in pool construction, equipment installation and manufacturing.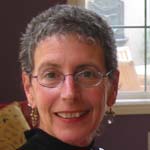 For 30 years, Laurie Batter has assisted members of the swimming pool, hot tub and backyard industries with public relations and consulting services through her full-service marketing firm, BatterUp! Productions. She can be reached at batterup@batterupproductions.com[5].
Endnotes:
[Image]: http://poolspamarketing.com/wp-content/uploads/2010/06/bigstockphoto_Female_Swimmer_1855070_edited-1.jpg
[Image]: http://www.poolspas.ca/wp-content/uploads/2015/07/bigstockphoto_Aqua_Dumbbells_Pink_Blue_1796074.jpg
[Image]: http://www.poolspas.ca/wp-content/uploads/2015/07/bigstockphoto_Woman_Relaxing_In_Jacuzzi_7125015.jpg
ccentrella@keiseruniversity.edu: mailto:ccentrella@keiseruniversity.edu
batterup@batterupproductions.com: mailto:batterup@batterupproductions.com
Source URL: https://www.poolspamarketing.com/trade/aquatic-health-benefits/
---