Building gazebos
by Sally Bouorm | August 1, 2011 8:42 am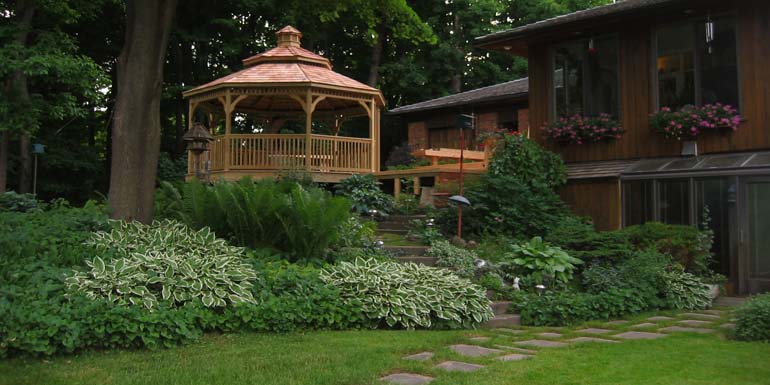 By Paul & Pat Forbes
Incorporating an outdoor structure into the development plan of a property can be an interesting challenge. Installers can expect to face many questions, not only from the client, but also from designers, architects, engineers, landscape contractors, manufacturers and provincial/municipal building departments. Each of these advisors will play a role in determining which outdoor structure is the most appropriate for the property.
Not only should the enclosure meet stringent engineering criteria (e.g. wind and snow loads) specific to the area it is being installed, it is imperative the structure fulfils the client's needs.
What does the client want?
The first step is identifying what the client is looking to accomplish by having an outdoor structure installed. For example, do they want a small structure to create a peaceful setting to enjoy drinks with friends, a large space with all the options for entertaining, a family sanctuary for quality time without distractions, or a beautiful shade structure to enjoy on the property? To help determine what the client is look for, the following questions should prove helpful:
What is the purpose for building the structure?
Where would it be situated best? (e.g. pool or water side, in a garden area or overlooking a valley, etc.)
How many people does it need to accommodate comfortably?
What activities will it support? (e.g. dining, relaxation, games, reading, music, change room facilities, hot tub shelter, exercise area, meetings or parties, etc.)
What options will the structure require? (e.g. bug free, weather proof, sun shelter, etc.)
Will an inexpensive structure with a limited lifetime suffice, or is a value-added enclosure with engineered reliability required?
What structural materials will best suit the client's needs, as well as other landscape features?
Is a maintenance free structure preferred or is the client willing to compromise to obtain the preferred structural material?
What type of warranty are they seeking?
When does it need to be installed
Fulfilling client needs
Once armed with this information, an installer/builder can ensure the client selects an outdoor structure based on their needs first, rather than being inclined to make the purchase decision based on cost. After the gazebo has been selected, then costs and financing options (if available) should be determined. It is always best to go with long-term quality planning, as short-range plans often become more costly down the road. For example, the same can be said when purchasing a new home. A new home buyer may forgo cosmetic options (e.g. installing hardwood floors and/or vaulted ceilings, etc.) from the builder only to have them installed later and pay a far greater price in order to meet their long-term plans.
Most gazebo suppliers have a set of standard designs, which can be equipped with various options to allow the client to modify the enclosure to suit their personal preferences. Should one of these outdoor structures appeal to the client, they can provide a cost-effective option. Some of the custom options include:
Roof styles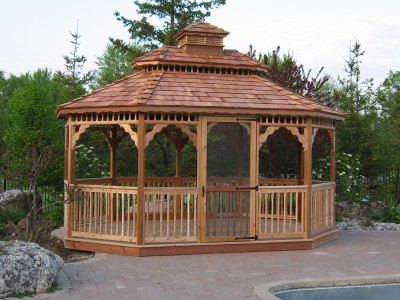 Two of the most popular roofing styles found on gazebos are hip and pagoda. Hip roofs feature strong internal bracing systems, which are pitched inwards. All sides of the roof rise upward and meet at a single point at the top. Pagoda roofs have an eastern architectural influence and feature one or more tiered roofing layers (eaves), which mimic the gazebo's shape.
Roof finishes
Most gazebo roofs are finished with shingles, similar to the roof of a home. They serve to protect the roof by directing the flow of rain water to avoid pooling. Depending on the client's budget and design plan, asphalt, rubber slate or cedar shake shingles can be used. Asphalt shingles are commonly used, as they are inexpensive and easy to install, while rubber slate shingles are popular due to their durability and lower maintenance requirements. Although cedar shingles require a little more work to preserve on the client's end, when properly installed, they give an outdoor structure a welcoming rustic appeal, in addition to providing great weather protection.
Finally, metal roof finishes are another option. They are extremely durable, highly resistant to the elements (e.g. wind, hail and snow) and require very little maintenance. Metal roofs are also energy efficient and offer increased design flexibility.
Paint finishes
Suppliers often offer a variety of paint options when finishing a gazebo. This allows the client to fully customize how the structure will appear on their property with the ability to co-ordinate the colour with the home's exterior or other structures and features in the yard. Some finishes can also protect the gazebo's exterior from exposure to the elements.
Cosmetic finishes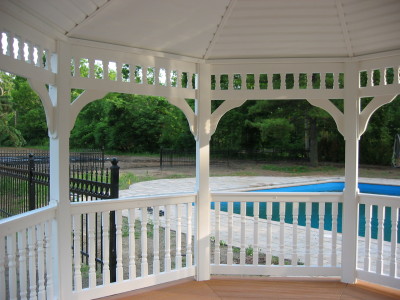 Furthering the client's ability to customize the gazebo are the number of railing, post and brace style options available—from Victorian, colonial and twisted designs to tapered, beveled, plain and square configurations. Not only do these structural elements support the enclosure and provide an element of safety, they can also play a factor in enhancing its esthetic appeal.
Should the client wish to customize the structure further, most gazebo suppliers can usually accommodate these requests, however, additional costs may be incurred.
Building materials
When consulting with the client to determine the gazebo's location on the property, as well as the custom options they want, the materials that will be used to build the gazebo should also be confirmed.
In a climate such as North America, it is important to select a building material that will not only withstand the ever changing intensity of the sun's ultraviolet (UV) rays, but also elements such as rain, snow/wind loads, freeze/thaw cycles, humidity and ground movement. In Canada, the most common building materials used to construct gazebos include:
Pressure-treated wood
Southern yellow pine is commonly used in gazebo construction for its maximum strength and durability. The wood is kiln dried twice, reducing the chance of shrinking and twisting. All lumber is milled on four sides to create a smooth and subtle finish.
Cedar
Similar in construction and style to pressure treated gazebos, cedar structures are made with architectural grade western red cedar. This building material is known for its natural beauty and resistance to decay.
Vinyl
Vinyl gazebos offer the strength and beauty of a traditional wood gazebo, but they are virtually maintenance free. There is no need to seal, paint or stain the structure, as vinyl will not fade, crack, rot or peel. This building material has become a popular choice for busy homeowners who want a gazebo that will look new for years to come.
When it comes to building materials there are plenty of options, what must be kept in mind, however, is the large range of qualities within each material. For instance, the lumber quality not only depends on the species of wood, but also the drying system used to ensure the appropriate moisture content is achieved. The key to vinyl building materials is its composition; over time, poorly formulated composite materials can become brittle and lose its colour, which renders the material useless in both strength and appearance.
The final touches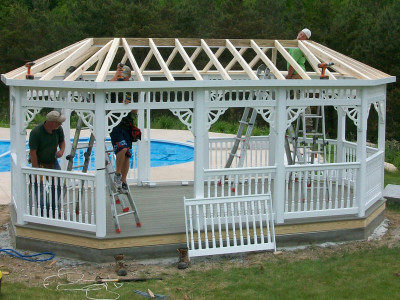 Once the gazebo, design options and building materials have been selected, all that remains is finalizing the build location, securing any necessary permits and determining the structure's means of support (foundation). The foundation requirements will depend on the property grade, depth of rock, moisture content in the soil during freeze/thaw cycles, depth of frost and obstacles in the area. Depending on the site conditions, a number of foundation options are available, including:
Patio stones;
Concrete blocks;
Ground spikes;
Concrete tubes (footings); or
Concrete slab
If a gazebo installer/builder is uncertain about the type of foundation to use, most suppliers have professional consultants that can make dependable suggestions to ensure the project's success.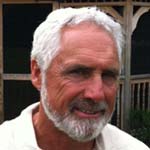 Paul D. Forbes is the president and office manager of Countryside Gazebos Canada, a family-operated business he started eight years ago specializing in designing, building and selling outdoor structures. He has an engineering degree from the University of Waterloo. Forbes can be reached via e-mail at paul@agazebo.com[5].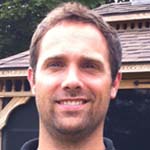 Patrick G. Forbes is the company's sales manager. He has an entrepreneurship certificate from Seneca College in landscape design/build and property management. He can be reached via e-mail at pat@agazebo.com[6].
Endnotes:
[Image]: http://poolspamarketing.com/wp-content/uploads/2011/08/IMG_3883x.jpg
[Image]: http://www.poolspas.ca/wp-content/uploads/2015/06/12x16OVWDRtnccsSx.jpg
[Image]: http://www.poolspas.ca/wp-content/uploads/2015/06/IMG_0174.jpg
[Image]: http://www.poolspas.ca/wp-content/uploads/2015/06/100_0013x.jpg
paul@agazebo.com: mailto:paul@agazebo.com
pat@agazebo.com: mailto:pat@agazebo.com
Source URL: https://www.poolspamarketing.com/trade/building-gazebos/
---