Canadian hot tub sales expected to increase in 2014
May 22, 2014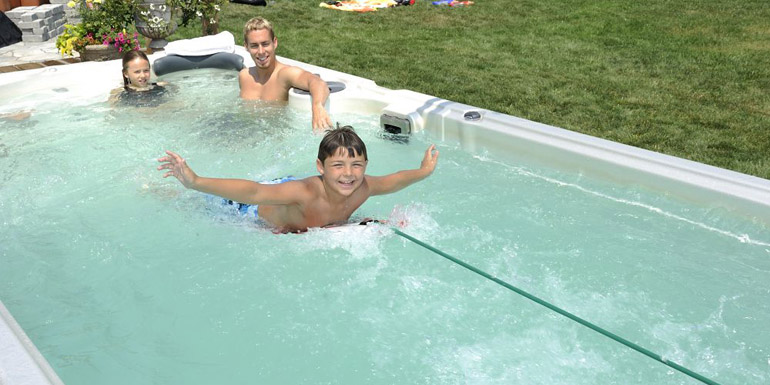 Although hot tub production fell by nearly four per cent in 2013 compared to the total number manufactured in 2012, the industry is projecting a five to seven per cent increase in sales this year.
According to Chris Robinson, sheet business manager for Lucite International, an acrylic-sheet manufacturer in Cordova, Tenn., weather plays a role in several ways. For instance, the harsh winter this past season closed down several manufacturers for a number of days, thus halting product shipments and preventing dealers from delivering hot tubs to customers.
"From a consumer point of view, the long, cold winter would be expected to slow visits to hot tub dealers, but may have encouraged those stuck at home to say 'If we had a hot tub we'd be enjoying it right now,'" added Robinson.
In terms of sales, where mid-range hot tubs were the most popular in years past, strength remains in the lower-end models, while high-end hot tubs, including swim spas, have increased dramatically.
"The main reasons why people are buying hot tubs is because they are a key element in de-stressing, relaxation and general well-being," said Doug Gillespie, director of marketing for Hydropool Hot Tubs, a manufacturer of prefabricated portable hot tubs and swim spas in Mississauga, Ont. "There has also been a shift in swim spas as people are buying them to create a complete aquatic centre in their backyard as they are more than just a place to swim."
According to Don Elkington, president and CEO of Coast Spas, a manufacturer of prefabricated portable hot tubs and swim spas in Langley, B.C., consumers are starting to understand the value of a proper hot tub and the benefits of buying from a respected manufacturer. It is not just about a cheap hot tub and a low price. Customer service and aftermarket service are important.
Both companies are also projecting sales to increase in 2014 citing specific trends such ease of maintenance, comfort/relaxation, and energy efficiency to be popular features.
To read more on why swim spas have become the latest outdoor living trend, watch for the June issue of Pool & Spa Marketing.
Endnotes:
[Image]: http://poolspamarketing.com/wp-content/uploads/2014/05/Canadian-hot-tub-sales-expected-to-increase-in-2014.jpg
Source URL: https://www.poolspamarketing.com/trade/canadian-hot-tub-sales-expected-to-increase-in-2014/
---