Cash management: Retail tips that can bolster profitability
June 15, 2017
By Curt Germundson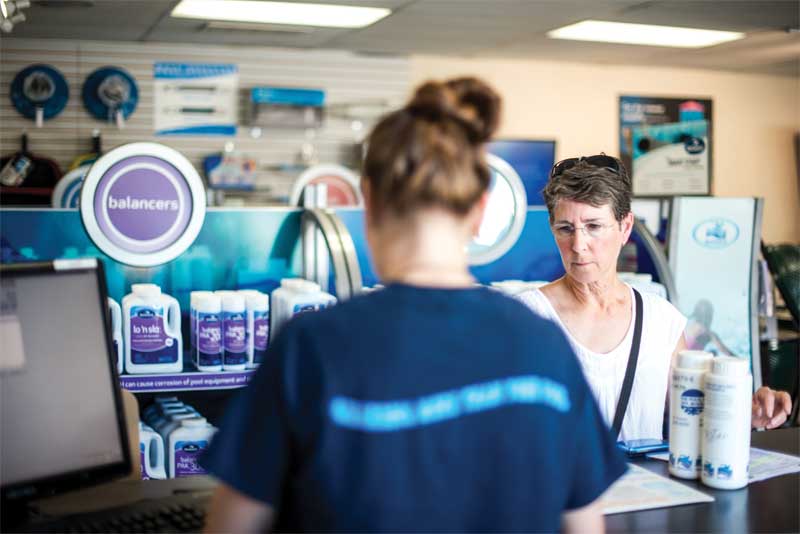 When it comes to the success of a pool and spa business, proper cash management is critical. Many businesses fall into the trap of equating cash flow with overall revenue. In reality, cash flow is a product of multiple areas of a business; therefore, investing time in these areas can increase profitability. For pool and spa companies, four key areas can effect overall cash management:
Cash drawers
Inventory
Sales promotions
'Dynamic kits'
Fortunately, there are now many new technological tools available for owners designed specifically to facilitate these cash management areas. Before things heat up for the season, invest the time in late spring to implement the technological tools to set up procedures and systems that improve business profitability this season.
Cash drawers: Daily improvements add up to more profit and cash 
Ironically, the simplest and yet, most overlooked area to start is the business's cash drawer. Focusing on new processes and procedures at the cash drawers will help businesses find more cash at the register, while also helping to eliminate loss.
In most instances, losses come down to errors that are preventable and/or correctable. Cash drawer losses typically occur because of poor procedures, paperwork errors, or simply bad math when counting at the register. These mistakes can equate to losses of up to 15 per cent of a retailer's annual sales. Implementing the following cash-drawer management procedures can prevent losses:
Open the cash drawer every morning and close it every night
This procedure ensures proper cash management. Closing the cash drawer each night not only makes bookkeepers incredibly happy, but also allows owners to catch mistakes early. Should an owner delay this process by a week and the records do not match what physically went to the bank, pinpointing when the mishap occurred or which employee was working the cash drawer during an occurrence could be difficult to determine.
Open the cash drawer with the same amount of money every day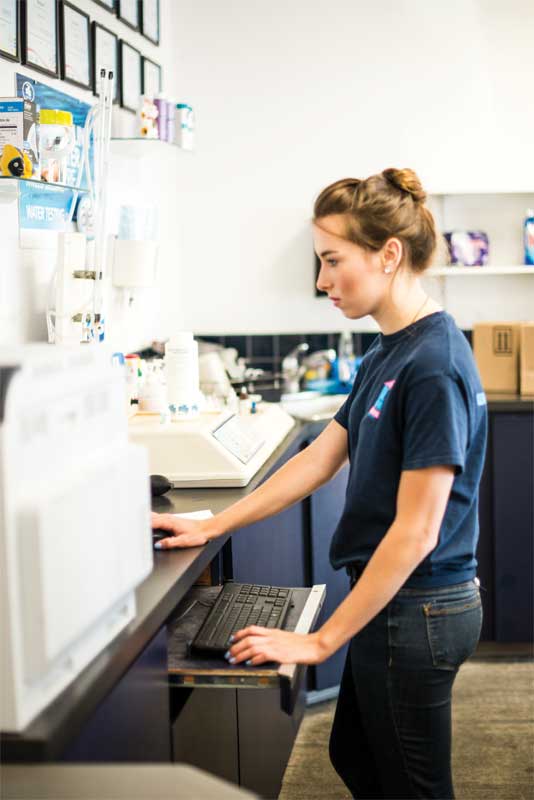 Starting each day with the same amount of money in the cash register makes it a lot easier to figure out how much cash to deposit when the starting and ending balance remains the same. A bookkeeper, or accountant, can easily audit the cash-on-hand balances in the general ledger report when they know the cash drawer should always have a specific balance.
It will make it easier for the person balancing the cash drawers each day if they know the amount should always remain the same. If the balance is not the amount dictated in the business's policy, the person in charge of opening or closing the cash drawer would know immediately if something is awry.
Minimize cash-on-hand
Only stock the cash drawer with enough cash to make change for customers. The more money held in the cash drawer, the more opportunities there is for theft.
Depending on store activity, a typical cash drawer in a small business should only hold between $200 and $500. Simply add more money should a cashier run out of change. Cashiers can also kindly ask customers not to pay for a $5 item with a $100 bill.
Do not allow cash draws from the register by managers or employees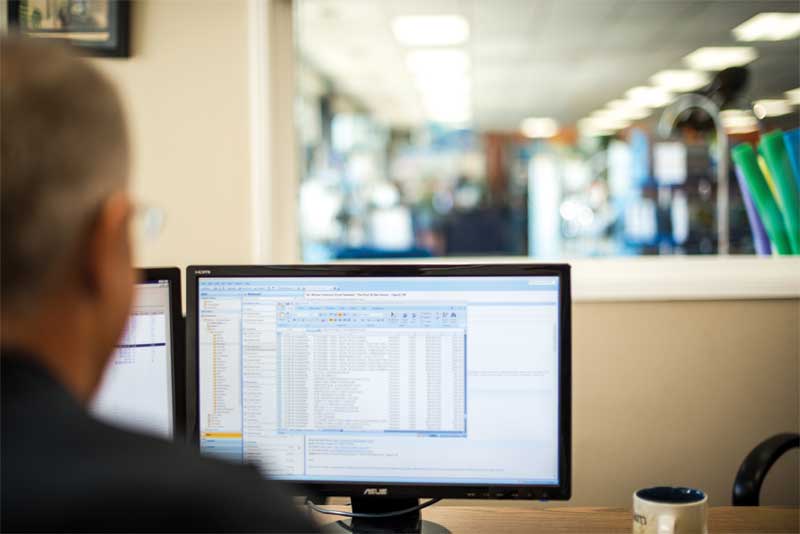 Allowing employees to cash their cheques or take draws out of the cash drawer not only violates the previously mentioned rule, but it also gives too much access to the business's cash on hand.
Use the cash drawer for customer-related transactions only. This is the best way to track where money is coming from and where it is going at the end of the day. This leaves no opportunity for money to go missing.
If the balance in the cash drawer is off at the end of the day it should be clear where the money went. Owners should only be focused on customer-related transactions that occurred that day, not the draws taken from the register.
Keep petty cash separate
The more unrelated sales activity happening in the cash drawers, the more potential there is for theft and/or mistakes. If a business employs a full-time bookkeeper or other accounting staff, perhaps consider using them to manage petty cash. Another consideration is using pre-paid credit cards for petty cash expenditures.
Audit the cash drawer daily
Someone should be responsible to balance the cash drawer each day and review the activity reports to audit the over/under. Owners should create a policy for the amount the cash drawers are allowed to be over/under and have the person auditing the conflicts research any violations.
A closing form should accompany each closed cash drawer so the auditor can balance the reports. Having someone in charge of auditing the cash drawers makes it easier to audit the ledger, in addition to cash flow, as it allows mistakes to be fixed immediately.
Company owners should invest the time now to implement these procedures and integrate them into a business software system, which can help document and manage cash drawer amounts, balances, discrepancies, as well as which employee was at the register at all times.
Inventory: More cash with the right amount of inventory
When it comes to inventory, most business owners realize inventory is their biggest asset, and having too much of it can place strains on cash reserve. In a perfect world, a company delicately balances five areas of inventory management to ensure it has goods when the sale arrives, but not too many that bills become hard to pay.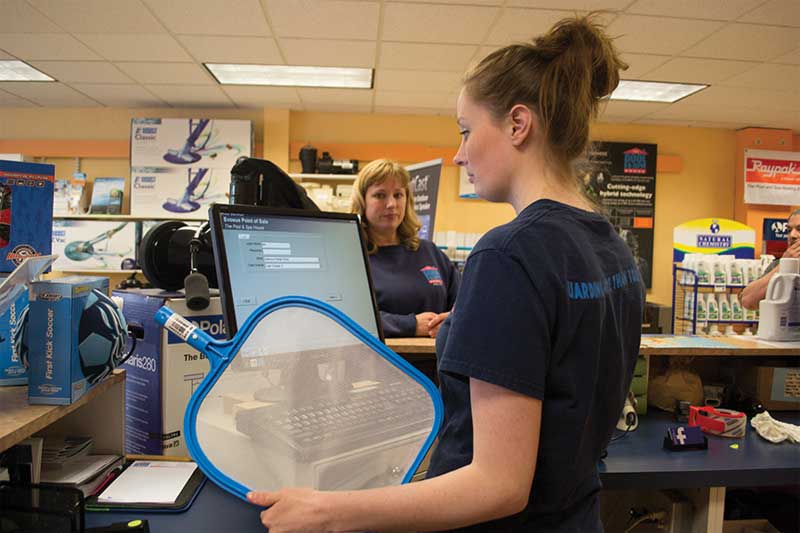 Stocking too much inventory, even if it is a popular item, can affect cash flow. By delicately balancing the following five key metrics, a company can ensure its inventory management remains efficient.
Inventory levels and accuracy: This is the practice of ensuring the right product is on hand and the right quantity is constantly moving so it does not become overstocked.
Item fill rate: This is a measure of how quickly a client's order is fulfilled after purchasing from a supplier.
Cycle time: This is the time between a customer's order and fulfilment.
Inventory turnover: How quickly any one product is being replaced.
Gross margin: This is the total sales revenue minus cost of goods, divided by total sales revenue as a percentage.
Successful owners know these metrics help gauge whether or not their business is managing inventory efficiently. Unfortunately, many small businesses do not track their inventory at all or do so using manual processes (e.g. inventory cards).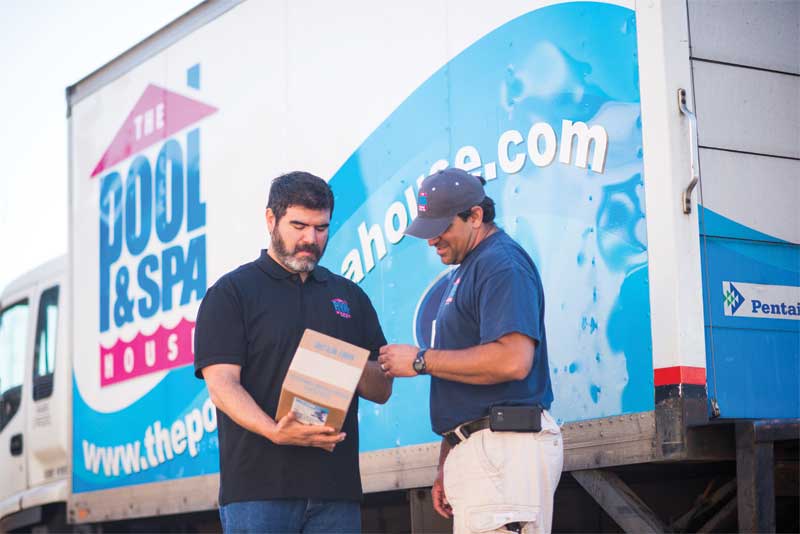 The good news, whether a business is big or small, there are software tools available that not only eliminate manual inventory management, but also offer valuable inventory metric reports. This does not eliminate physical counts altogether, but technology allows every department to access accurate inventory levels—from service and delivery trucks to different stores and service locations. This increases accuracy with respect to what products are in stock and what orders are pending to either share inventory across the company without having to buy new stock.
Businesses that are not already doing so should consider automated software systems to track inventory. For those with a system in place, it never hurts to review and refine re-order points and analyze the trends in product sales to adjust the inventory tracking system accordingly. This enables a business to use its cash and purchasing power more efficiently.
Timely and consistent promotions can increase sales and revenues
Aside from stellar customer service, chances are great deals are what repeatedly lure customers back to a particular pool and spa business. Once someone owns a pool or spa, he/she also inherit the ongoing maintenance and upkeep that may burden them; however, over time, this creates more competition for a business. Therefore, like most pool and spa businesses can attest, there are slow periods during the year when it is not only important to stay top of mind with repeat customers, but also critical to ensure they do not do take their business elsewhere.
Today's software technology creates a foolproof system for scheduling sales promotions. These can be based on a business's set parameters with definitive start-and-stop dates that can be applied to products, services, or construction offerings. Scheduled sales promotions can even be uniquely assigned to more than one store location.
By setting all details in the management system and linking it to outbound e-mail communications and other marketing channels, pool and spa retailers do not have to worry about missing an opportunity. It is a great way to move inventory—especially in the off-season. Throughout the year, different promotions can include:
Many retailers find success with offering an 'early' buy promotion on water care chemicals for the entire season at the start of the year. This creates a cash flow boost and helps customers feel as though they are offered an exclusive opportunity to get the best deal on water care products.
At the mid-point of the season, a buy-one, get-one sale on all toys often works. This type of promotion ensures product is moved which might otherwise be left on the shelves at the end of the season. The reason why this is valuable to the customer at this stage of the season is there is still plenty of time left to use them.
A successful end-of-season sale, for example, could be 25 per cent off on winter covers. This can provide a business with a cash boost as the season ends. It also creates the opportunity to up-sell service for closing and opening the following season.
Dynamic Kits: Up-sell cash opportunities at the register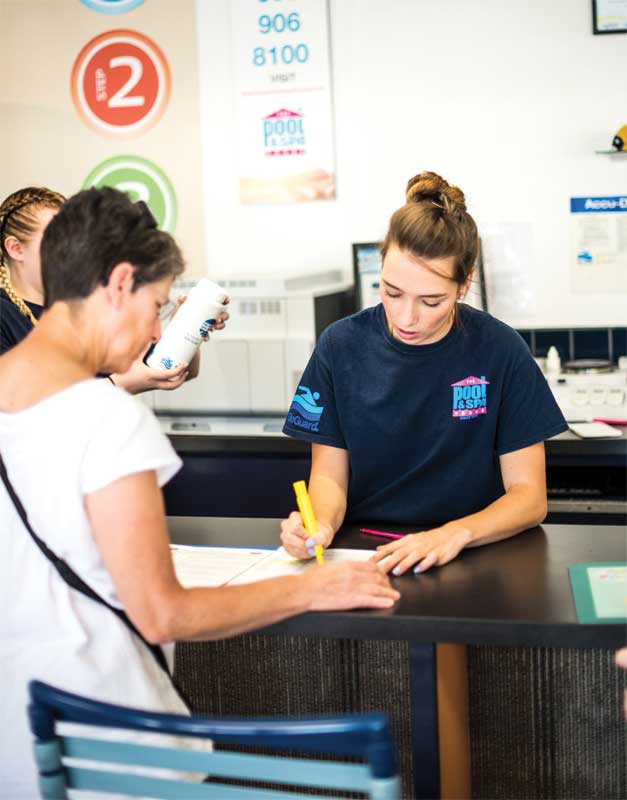 By putting the aforementioned policies in place, retailers can look at opportunities to earn more money at the cash register. Owners must equip their staff properly with the appropriate skills and product knowledge to be able to up-sell or elevate an existing sales inquiry while standing at the register. This is not always easy for a seasonal business when things are very busy.  Setting up software systems and training employees when activity in the store is slower, will pay off during the busier months.
One example of using technology to help with up selling is commonly referred to as a 'dynamic kit' (i.e. a group of products ordered as a unit and often fulfilled together). However, these purchases are not always obvious to the buyer or salesperson. In these cases, business software can help by prompting a salesperson through a series of on screen questions to relay to the customer in an effort to steer them toward additional items, whereby up selling them before they leave the store.
Dynamic kits can be found in some point-of-sale systems (POS) and functions as a great sales aid for staff. One of the best examples of using dynamic kits is for spa sales, as the software will group base model spas with many options such as steps, covers, cover lifters, start-up water care, delivery options, etc. The power of using the dynamic kit when selling a spa is that it ensures sales methods are uniform across the board, regardless of the salesperson's experience.
Dynamic kits are of value to the customer as well since it ensures the salesperson does not miss critical information that should be relayed to the customer (e.g. disposal fees and access and delivery options). This sales method ensures a thorough experience for the customer by assessing their unique needs.
Editor's note: Curt Germundson acknowledges several other Evosus team members across the business spectrum that assisted in writing this article.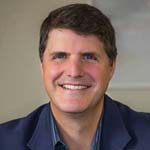 [7]Curt Germundson is the vice-president of finance at Evosus Business Management Software. He has worked at Evosus for the past 12 years and has gained a deep understanding of the business challenges faced by specialty retailers in the pool, spa, and hearth and home markets. As a certified public accountant (CPA) with more than 25 years of experience, Germundson works with the Evosus team to help business owners succeed by integrating business solutions into the company's software platform. He can be reached via e-mail at cgermundson@evosus.com[8].
Endnotes:
[Image]: http://poolspamarketing.com/wp-content/uploads/2017/06/EvosusCustomerService2.jpg
[Image]: http://poolspamarketing.com/wp-content/uploads/2017/06/ChemicalTesting5.jpg
[Image]: http://poolspamarketing.com/wp-content/uploads/2017/06/Evosus-OwnerOffice4.jpg
[Image]: http://poolspamarketing.com/wp-content/uploads/2017/06/Evosus-Software-cash-drawer.jpg
[Image]: http://poolspamarketing.com/wp-content/uploads/2017/06/Evosus-Truck3.jpg
[Image]: http://poolspamarketing.com/wp-content/uploads/2017/06/Evosus-Customer-Service.jpg
[Image]: http://poolspamarketing.com/wp-content/uploads/2017/06/Germundson_Headshot.jpg
cgermundson@evosus.com: mailto:cgermundson@evosus.com
Source URL: https://www.poolspamarketing.com/trade/cash-management-retail-tips-that-can-bolster-profitability/
---