Northeastern Swimming Pool Distributors (NPSD) now offers Ikonik Privacy Screens and VIDA Series patio furniture.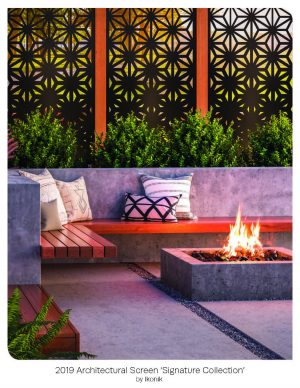 The Ikonik Privacy Screens, which are are engineered and manufactured in Canada, add a design element and can conceal equipment pads.
Technical specifications for the screens include:
914- x 1828.8-mm (36- x 72-in.) panels;
Can conceal equipment pads;
10-gauge powder coated aluminum;
38.1-mm (1.5-in.) structural flange;
Limited five-year warranty;
Engineered specifications on many styles; and
Multiple designs and colours in stock.
Ikonik partner Rene Olsen said, "We believe design is not simply an arrangement of detail; it's a blend of technical savvy, craft, and philosophy. Our use of select cultural, geometric, and organic motifs framed within our engineered systems harnesses this design ideology and define a space."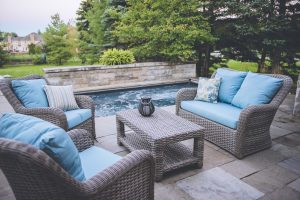 NSPD continues to focus on backyard lifestyle products after introducing Vida Series patio furniture in 2018. When paired with the Ikonik panels, backyards transform into stylish outdoor living spaces appealing to today's knowledgeable consumer.
Find both of these items at www.nspd.net.
All information listed in this section was submitted by Northeastern Swimming Pool Distributors.
Kenilworth Media Inc. cannot assume responsibility for errors of relevance,
fact or omission. The publisher does not endorse any products featured in this article.