Enhancing aquatic facility safety and response protocols
February 1, 2015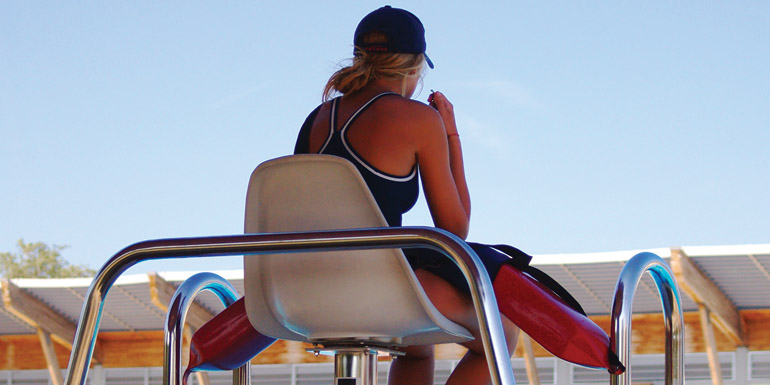 By Mary O. Wykle, PhD
The idea to implement hand signal communication in the aquatic environment was first introduced by Greg and Evelyn Keyes, master trainers in various aquatic fields, and operators of the Gain Glow Aquatics in Victoria, Australia, at the International Aquatic Fitness Conference (IAFC) in Orlando, Fla., May, 2012. Before this, however, Evelyn Keyes first used emergency hand signals when working in a grocery store and a patron became ill. Regardless of the site or the situation, obtaining quick care is essential. Therefore, when taking ideas from this presentation, it was logical to see how they could be applied to many aquatic facilities and water-related activities.
Emergencies where lifeguards activate action plans often cause alarm and curiosity among other patrons. If a water rescue is required, crowd control is necessitated due to the panic that can begin—especially if it involves a child. Parents on the pool deck, as well as onlookers, want to see what happened and help lifeguards. However, by using hand signals, emergency situations can be quickly and quietly identified until the appropriate staff and equipment arrive. This extends to the unavoidable need for crowd control and too much information being public.
Preparing for an emergency
Depending on the province/state, there are different laws and ordinances that specify emergency rules and regulations that must be enforced. Many would like to believe all facilities follow these requirements, but there are always exceptions to the rule; some facilities even manage to overlook the essentials of safety and avoid detection, not to mention negligence, liability, and safe management of the aquatic facility. Preparing for emergencies by practicing a strategic plan is not only essential, but also common sense.
Swimming pools and spas/hot tubs fall under various categories, but all must have an Emergency Action Plan or standards of procedure to address potential incidents. In most cases, staffing requirements for various facilities such as private pools and spas (e.g. hotels) differ from community or public pool regulations. Proper staffing established by facility management and lifeguard requirements may vary, but all have a plan to address an emergency. Multiple activities simultaneously conducted in pools, such as swimming lessons, public swimming, and swim training create an environment where additional lifeguards are needed. Often overlooked, these plans do not address specific illnesses or accidents. Most accidents and illness occur on deck or in the locker room; therefore, basic risk management plans must address all of these possibilities. Quick recognition and correct response without creating patron panic are the goals of an Emergency Action Plan.
In a perfect world
In a 25-m (82-ft) pool with six lanes, the standard policy typically requires two lifeguards on station with rotation every 30 minutes. During high usage times, a third lifeguard is 'roaming' on deck to provide additional coverage. However, not all facilities of this size follow this mandate.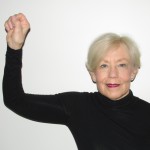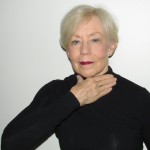 The growth of leisure pools present new requirements for safety and lifeguard staffing. Many pools are faced with restrictions on staffing because of financial constraints—the pool does not generate the funds needed for recommended staffing requirements during all open pool times.
So, what does this mean for local pools when an emergency occurs? And, when the Emergency Action Plan has been activated, and a rescue or assist is in progress, how is the appropriate response communicated in a noisy, sometimes crowded, area without alarming bystanders?
This is where universal emergency hand signals come into play as they have an important role in the method of response to any physiological illness. Their value serves to quickly alert responders to a potential medical emergency without announcing the incident to all bystanders, while avoiding unwanted embarrassment to the victim.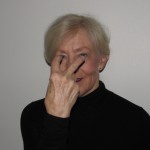 Current training prepares lifeguards to take immediate action and use whistle blasts to alert other lifeguards who are prepared to assist as assigned, while also signaling the need for the rescue tube. Common whistle protocol used in most pool training is:
One short blast to gain the attention of a swimmer;
Two short blasts to gain the attention of a fellow lifeguard;
Three short blasts to signal a fellow lifeguard that an emergency is taking place and action must be taken;
One long blow to signal swimmers to clear the pool; and
Lifeguards respond according to training.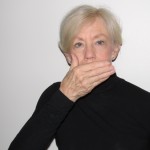 Fifty-meter (164-ft) pools, multi-pool complexes, and leisure pools have additional challenges when it comes to staffing and maximizing communication systems. In these facilities, where one lifeguard is on the stand and another is constantly roaming the deck, a whistle signal for quick assistance should be adequate for the second lifeguard. The strategic placement of lifeguards provides visual contact with fellow guards; therefore, adding hand signals can quickly define needed assistance for pools without two-way radios or those in noisy environments.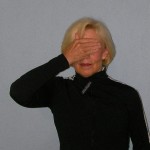 Lifeguards in leisure and multi-pool facilities or 50-m (164-ft) pools use whistles and two-way radios for standard communication. Radios provide instant communication allowing lifeguards in large facilities to quickly use them for distress calls. However, most two-way radios are not waterproof, but waterproof cases are available. Rather than being used for communication between lifeguards, they are primarily used to communicate with the supervisor (e.g. when the supervisor's office is not adjacent to pool) or the response team/medical staff. Some radios have the ability to communicate directly with a 911 dispatch office.
Show a sign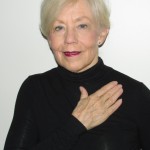 Another challenge still remains, however, as pools are known for being busy, noisy, and having bad acoustics. In this regard, hand signals are a way to maximize communication between lifeguard stations. Establishing hand signals for non-verbal communication requires knowing the rescue tube[8] and arm signals approved and encouraged by national lifesaving article text groups.
Some lifeguards are certified to work pool and beachfront swimming areas; therefore, if hand signals are to be used in aquatic facilities, they must agree with the ones already established. Comparison of these signals showed agreement with rescue flotation device signals performed by the lifeguard on land and signs that provide the location/movement direction to the victim for the in-water rescuer. In-water rescuer arm signals are primarily used to initiate backup or to provide a victim status update to on deck rescuers.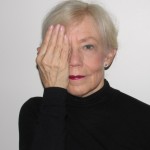 Complementing these established hand signals are the universal emergency hand signals. The basic ones alert to an emergency to properly assist the victim(s), incident if further assistance is needed, and signal the location or direction of the emergency. The hand signals defined in this article have also been identified for basic emergencies in the pool area to maintain victim confidentiality, while quickly alerting other responders.
Implementing an emergency hand signal protocol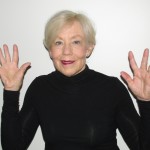 Introducing hand signals into current Emergency Action Plans can be added during training for specific emergencies, by discussing with staff how they can be incorporated into an established response plan to quickly identify the area, type of emergency, and whether assistance is needed.
In-service training sessions are a quick and easy way to show how to use emergency hand signals in established aquatic facilities with experienced lifeguards. As these hand signals are a new concept, implementing them into existing plans is the responsibility of pool managers as they too learn about the concept. Although they are not written into national lifeguarding handbooks used for training, they are logical, international signs which trainers can use when conducting exercises in facilities where they have a definite need and advantage.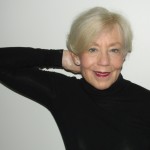 Before implementing emergency hand signal procedures, aquatic facility managers or operators should question how, and if, their use will play a positive role during an incident response in their facility. Keep in mind, however, hand signals are quick, immediate, and understood by anyone who sees them. For instance, in cases where some aquatic facilities supplement lifeguards with video monitoring, hand signals can immediately provide essential information to the person monitoring the video surveillance or to the water watcher on deck.
However, just like any Emergency Action Plan, to be effective, responders must know their role—whether it is to provide on-site assistance, call Emergency Medical Services (EMS), or bring the required response item (e.g. backboard, automated external defibrillator (AED), or first aid kit), or simply help with crowd control.
 Using hand signals in special-use facilities
Special category pools are facilities with only one or two lifeguards on duty; therefore, they must involve other facility staff should an emergency occur. These staff members usually have visual contact with the pool and hand signals by the lifeguard can quickly alert their response as the lifeguard attends to the emergency. Therefore, the staff should be trained on how to react and assist in any emergency based on these hand signals as well.
One lifeguard is never recommended to work alone, but this does occur in private clubs and hotel pools. Pre-determined signals to alert the need for staff response must be defined by each facility. In cases where only one lifeguard is on duty, facility staff is also used to provide surveillance while the lifeguard takes a quick break.
Safety awareness at therapy pools is also gaining attention, especially when connected to a medical facility/hospital. These pools are usually small and shallow. Currently, many of these aquatic therapy pools are not patrolled by a lifeguard. As such, this has identified two specific problems:
The staff assigned to provide aquatic therapy and rehabilitation in an unguarded pool may not have aquatic training or even the ability to swim; and
Expecting therapists to be lifeguard certified.
It is difficult to convince medical department leaders to understand a therapist cannot also be the lifeguard and, in a worst case scenario, it may be the therapist that becomes ill and needs assistance.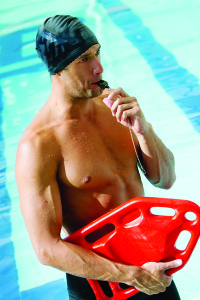 Therapy pools and change rooms in medical facilities are traditionally equipped with emergency call buttons. Those who provide aquatic therapy must know who will respond should these call buttons be activated and then correctly involve those responders to any one of a number of incidents. Further, the size of the therapy pool also brings into question the need for lifeguard certification as most of these pools are less than 1.5 m (5 ft) deep and too small to actually swim in. Lifeguard certification from a national organization is important and the minimum should require the therapist in charge of scheduling to maintain lifeguard certification and have emergency response training.
Another option for smaller aquatic therapy pools is having the Canadian Aquatic Rehab Institute (CARI) and Aquatic Therapy and Rehabilitation Institute (ATRI) in the U.S.,  develop a safety course specifically for aquatic therapists with regards to risk management and safety training. Everyone working in these therapy pools should be required to complete the training in addition to maintaining current cardiopulmonary resuscitation (CPR) and AED certification.
In these facilities, emergency hand signals can also be used to clearly suggest the suspected sudden illness in a patron or patient. These can be clearly understood by other lifeguards, water watchers, or receptionists who are monitoring the pool from an outside area. In fact, a facility can develop its own signals for communication purposes with staff and patrons; however, they must be clearly understood and not conflict with hand signals established by professional safety organizations.
Add not subtract
It is important to keep in mind proper lifeguard training and staffing should never be replaced with emergency hand signals. They are simply an adjunct to add to the toolbox of an Emergency Action Plan. Emergency hand signals can easily be incorporated into current training by demonstrating the sign that relates to the specific physiological condition, followed by how to quickly incorporate them into established, active protocol according to local agencies overseeing the operation of aquatic facilities.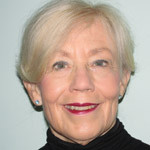 [13]Mary Wykle, PhD, operates MW Aquatics in Burke, Va., which provides consulting, training, and program development for various aquatic and health needs. She is also an adjunct professor of physical education at Northern Virginia Community College and presents for many organizations. In addition to leading the United States Army (USA) study in developing Aquatic Programs for Wounded Warriors, along with developing the Aquatic Physical Training Program for the United States Marine Corps (USMC), Wykle serves on the Aquatic Exercise Association (AEA) research board. Some of her many accolades include the International Swimming Hall of Fame (ISHOF) Adapted Aquatics Award, the AEA Lifetime Achievement Award, and the Aquatic Therapy & Rehab Institute (ATRI) Aquatic Therapist of the Year. She can be reached via e-mail at mwykle@aol.com[14].
Endnotes:
[Image]: http://poolspamarketing.com/wp-content/uploads/2015/02/bigstock-Lifeguard-ACF61BE.jpg
[Image]: http://www.poolspas.ca/wp-content/uploads/2015/04/alert.jpg
[Image]: http://www.poolspas.ca/wp-content/uploads/2015/04/choking-1.jpg
[Image]: http://www.poolspas.ca/wp-content/uploads/2015/04/look_watch_me.jpg
[Image]: http://www.poolspas.ca/wp-content/uploads/2015/04/not_breathing.jpg
[Image]: http://www.poolspas.ca/wp-content/uploads/2015/04/unconscious.jpg
[Image]: http://www.poolspas.ca/wp-content/uploads/2015/04/heart-attack.jpg
rescue tube:
[Image]: http://www.poolspas.ca/wp-content/uploads/2015/04/stroke.jpg
[Image]: http://www.poolspas.ca/wp-content/uploads/2015/04/seizure.jpg
[Image]: http://www.poolspas.ca/wp-content/uploads/2015/04/spinal_neck_injury.jpg
[Image]: http://www.poolspas.ca/wp-content/uploads/2015/02/bigstock-Male-lifeg1FEDDBC.jpg
[Image]: http://www.poolspas.ca/wp-content/uploads/2015/02/Wykle_Headshot1.jpg
mwykle@aol.com: mailto:mwykle@aol.com
Source URL: https://www.poolspamarketing.com/trade/enhancing-aquatic-facility-safety-and-response-protocols/
---