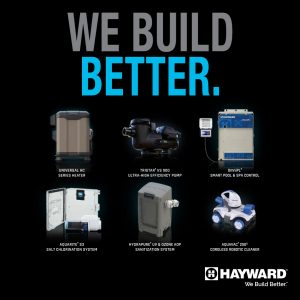 We're committed to building world-class products. Superior performance and engineering which never asks you to compromise value for capability.
For almost a century, we've been redefining the ultimate pool experience every day. When you choose Hayward products, you share in that legacy—in our proud tradition of chasing pool perfection with uncompromising grit and tenacity.
We're not just looking forward to a better tomorrow; we're working hard every day to make it happen, because building better is what we do.
Not only do our ultra-high efficiency pumps save more energy than the other guys, they're also built to save you money, time, hassle, headaches—and also energy. Did we mention they're number one in energy efficiency?
The OmniLogic app connects everything in the pool and backyard and controls it all with a tap, click or voice command. Plus, with the same intuitive interface for every Omni automation system and hundreds of five-star reviews on app stores, OmniLogic is just as simple to love as it is to use.
If less is more, AquaRite S3 Omni gives you the absolute most—than any other salt sanitizer. Less salt to operate? Check. Less hassle to control the entire pool? Check. No more burning eyes, faded clothing or itchy skin? Check, check, check.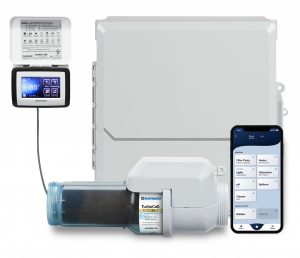 There's a reason Aquarite is the number one brand in salt water pools
• Wide Operational Range (800-8000 PPM)
• Omni Integration for Total Backyard Control
• Clear TurboCell S3 Salt Cell for Easy Inspection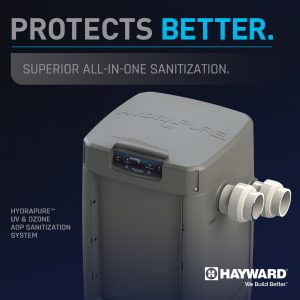 Powered by a triple-action sanitization process that combines powerful UV, ozone and hydroxyl radicals to destroy 99.9 per cent of viruses and bacteria, HydraPure defends pools of every size. And because it installs quickly and doesn't require extra equipment, it's not too bad at protecting your bottom line, either.
• Destroys 99.9 per cent of viruses and bacteria
• Cuts chlorine demand
• For high and low flow rates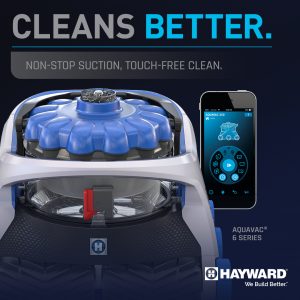 Most cleaners make a huge mess when it's time to empty them, which sort of defeats the whole purpose. AquaVac 6 Series is equipped with a zero-yuck TouchFree canister and clog-free SpinTech suction technology-keeping debris right where it belongs, because every pool owner deserves a cleaner that's clean.
Non-stop suction. Touch-free clean.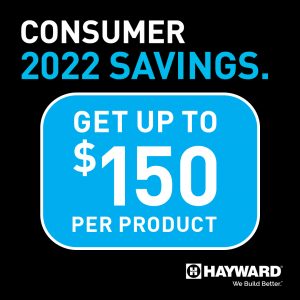 Lastly, Hayward is offering up to $150 in consumer rebates for purchases of our latest cleaners, sanitization products, and pumps. Visit our rebate center to submit your claim. Some conditions may apply.
For more information on our products, please visit https://www.hayward-pool.ca/shop/en/canada
"Sponsored" material is supplied by the sponsor. The publisher cannot assume responsibility for any errors of relevance, fact or omission. Hosting sponsored material does constitute endorsement of the sponsor.