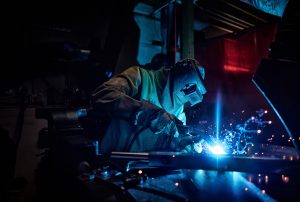 In the picturesque town of Missoula, Montana, a small family business has been quietly revolutionizing pool access for individuals with limited mobility. What started as a modest endeavor by the Goettlich family has blossomed into a thriving enterprise, with Aqua Creek leading the charge in creating innovative solutions for pool accessibility. Guided by a commitment to quality, a passion for innovation, and an unwavering dedication to their customers, Aqua Creek has not only transformed the pool lift industry but also touched countless lives along the way. This is the inspiring story of how Aqua Creek, born from humble beginnings, has become a beacon of innovation, inclusion, and compassion in the world of aquatic accessibility.
Born and raised in Missoula, Montana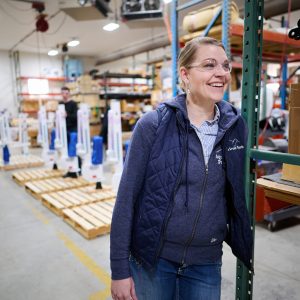 Two decades ago, with a single lift, a few employees, and one big dream, the Goettlich family began helping people with limited mobility gain access to the water. With a great deal of passion and hard work, what came from humble beginnings quickly evolved into a thriving business with more demand than they knew what to do with.
"Almost overnight, my job was split five different ways," says Krystal Goettlich, who was helping her Dad, Brian Goettlich, when he was running the company from her family's dining room table.
Accepting her degree from the University of Montana School of Business just as the Americans with Disabilities Act (ADA) laws for pool accessibility were being enacted, she had no way of knowing how much the course of her life was about to change. Krystal, now co-owner and CEO of Aqua Creek, seeks to increase manufacturing capacity as well as therapeutic product offerings—and in doing so, improve the quality of lives of individuals around the globe.
"Sponsored" material is supplied by the sponsor. The publisher cannot assume responsibility for any errors of relevance, fact or omission. Hosting sponsored material does constitute endorsement of the sponsor.