Made in Montana: The small business that's reinventing pool access
August 24, 2022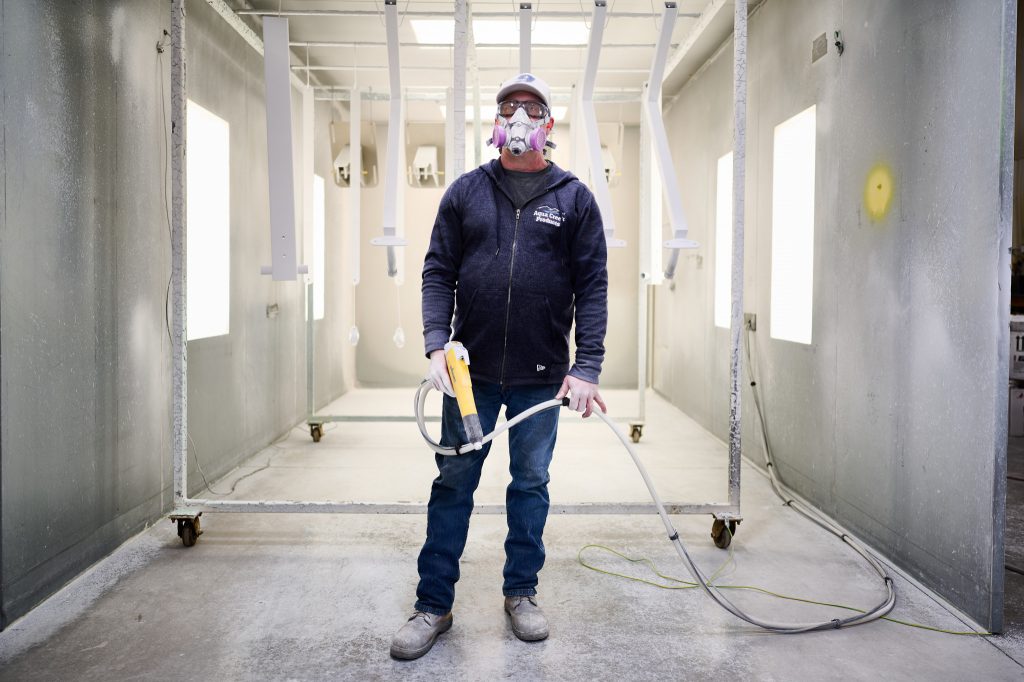 Born and raised in Missoula, Montana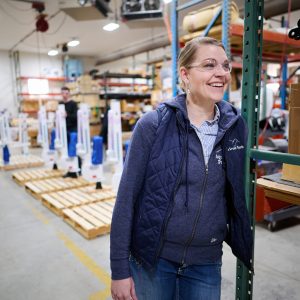 Two decades ago, with a single lift, a few employees, and one big dream, the Goettlich family began helping people with limited mobility gain access to the water. With a great deal of passion and hard work, what came from humble beginnings quickly evolved into a thriving business with more demand than they knew what to do with.
"Almost overnight, my job was split five different ways," says Krystal Goettlich, who was helping her Dad, Brian Goettlich, when he was running the company from her family's dining room table.
Accepting her degree from the University of Montana School of Business just as the Americans with Disabilities Act (ADA) laws for pool accessibility were being enacted, she had no way of knowing how much the course of her life was about to change. Krystal, now co-owner and CEO of Aqua Creek, seeks to increase manufacturing capacity as well as therapeutic product offerings—and in doing so, improve the quality of lives of individuals around the globe.
Success is a growth process
Bruce Giffin, vice-president of sales and marketing and an integral part of the success of Aqua Creek, has helped grow the company for the last 16 years. He says success does not come without setbacks.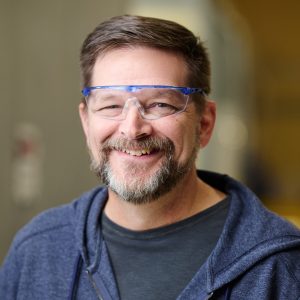 "I find it's easy to excel, after all, excellence is what we repeatedly do. It's much harder to succeed because to succeed you need to think differently, not be afraid of failure and find ways to change your thoughts and processes to turn those failures around. Success, for me, becomes a series of failures that I never let define me; success is a growth process," says Giffin.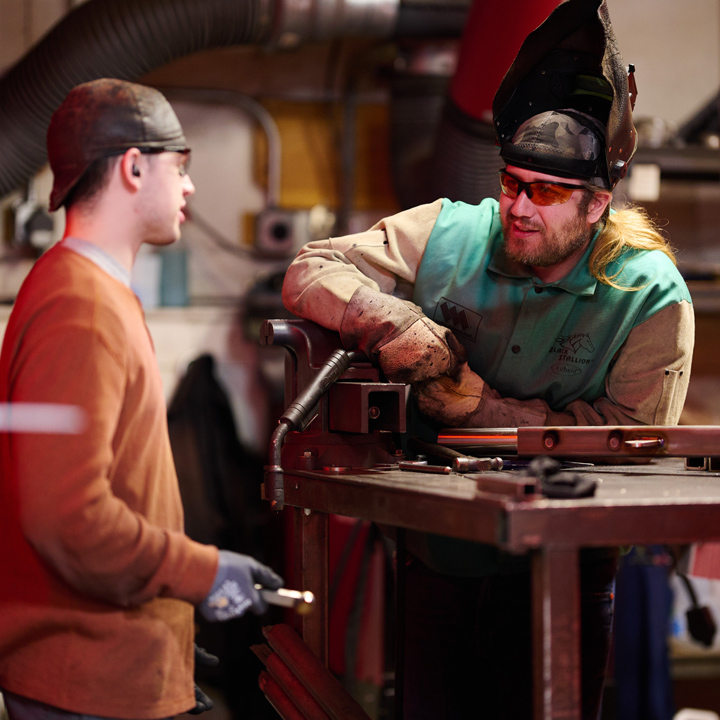 [4]Good leadership matters—it trickles down like water and is absorbed by the entire team and the products they build. To be a fly on the wall at the Aqua Creek monthly company-wide meetings, one might see a welder receiving a gift for going the extra mile or hear Krystal reading a "Thank You" letter from a Make-A-Wish child who just got to swim for the first time. From sales to machining to assembly, a common theme one will find amongst all Aqua Creek employees is a strong sense of pride in what they do—and it shows in every product that leaves the shipping bay.
Don't look over your shoulder, look in the mirror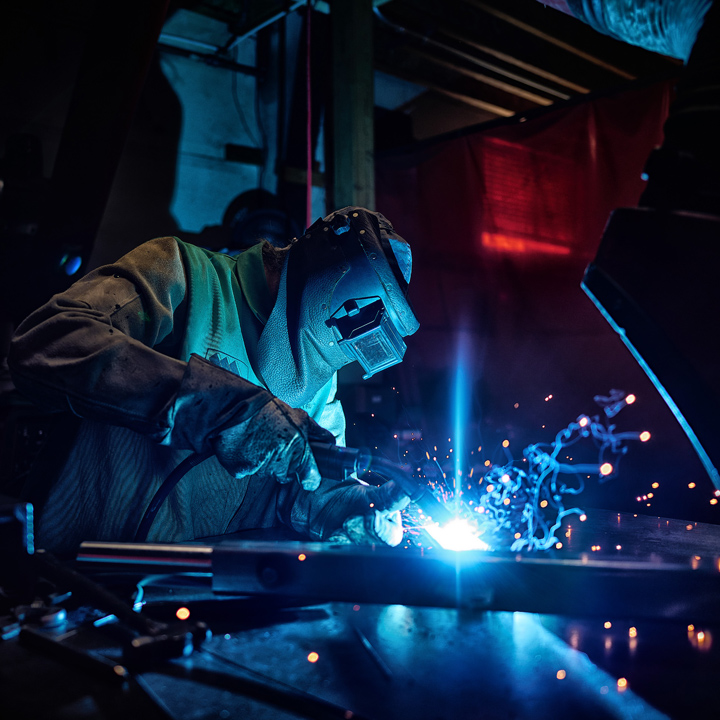 [5]Innovation doesn't come from constantly chasing the competition and asking how one can be better, but by looking inward and asking how to become different. Aqua Creek employs a mindset of constant evolution focusing on innovating rather than competing, allowing for some major achievements in the world of pool access. The first pool lift manufacturer to have its pool lifts independently verified to meet regulations, Aqua Creek now has 10 unique ADA-compliant pool lifts for almost any pool profile imaginable. Not only does Aqua Creek carry the most pool lift models that are UL-compliant, but the company was on the UL Standards Technical Panel which created the new pool lift standard. And because Aqua Creek handcrafts every lift with pride and confidence, it also offers the best warranties in the industry.
A different perspective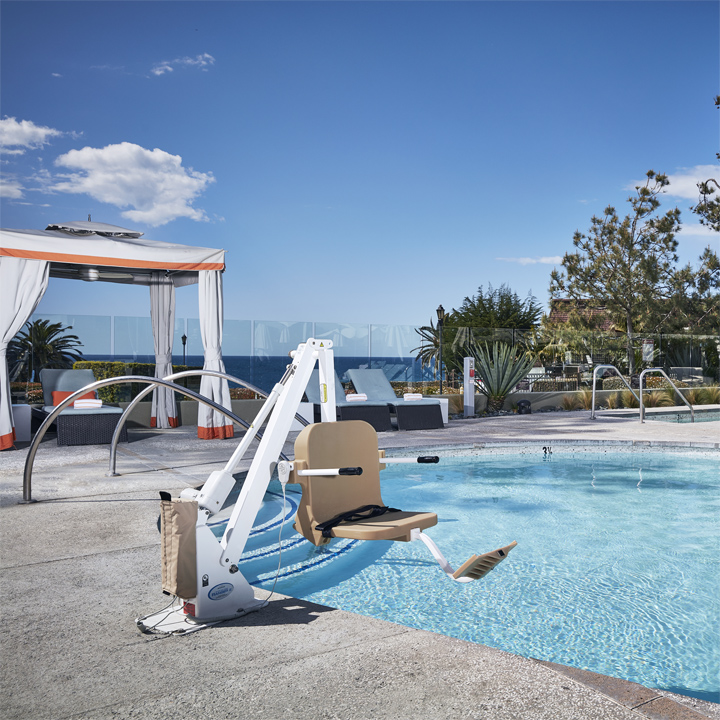 [6]Seemingly frozen in time, pool lifts have long been criticized for their size and appearance. For people like residential pool owners looking for safe and affordable access, the solution was often a bulky, unsightly addition to the pool deck. Hotel owners seeking an attractive, low-maintenance option were often left with cumbersome and capricious machines, along with understandably angry guests who weren't able access the pool.
Aqua Creek believes pool design shouldn't stop at accessibility equipment, and that making a high-quality, reliable machine doesn't need to mean sacrificing visual design. Focusing the lens on the wants and needs of customers, Aqua Creek is constantly evolving its products to better suit both users and commercial pool owners alike.
What exactly does this mean for Aqua Creek? A beautifully designed pool lift with clean lines and functionality that maximizes space efficiency and can be customized to compliment any pool profile, and any decor.
The sky is the limit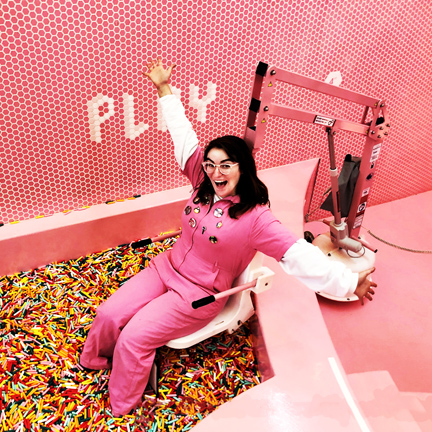 [7]From pink pool lifts for the Museum of Ice Cream, to purple pool lifts for university aquatic centres, to designer-worthy lifts with tan and grey granite textured seats that would do any resort justice—Aqua Creek has seen a myriad of colours leave its shipping bays. In addition to innovating new colours, they're finding ways to make lifts that require less maintenance and save users money as well.
Pioneers of renewable energy for pool lifts, Aqua Creek is still the only manufacturer to this day that offers solar powered pool lifts—saving energy, maintaining the health of the battery, and significantly reducing the need to remove the battery for charging. Other popular accessories include headrests for comfort and cycle attachments for aquatic exercise.
As a small business staffed with incredibly talented in-house engineers and industry professionals, Aqua Creek is able to take greater control over quality, and has the ability to design custom projects for people with more unique and specific needs. This is a company that genuinely cares about getting people into the water, whatever it takes—and it truly shows in their willingness to work with their customers.
Of course, success comes with its own new challenges. While others have often attempted to copy the company's designs and features, they can never be duplicated. There are certain things in life that are simply inimitable; passion, creativity, and company culture among them. Rest assured, Aqua Creek will remain true to its values; always advocating, always innovating, and always bettering their best.
Call Aqua Creek Products at 888-687-3552 (toll free) or 406-549-0769 today for all pool access needs. The company can also be reached via the email link found on aquacreek.com[8].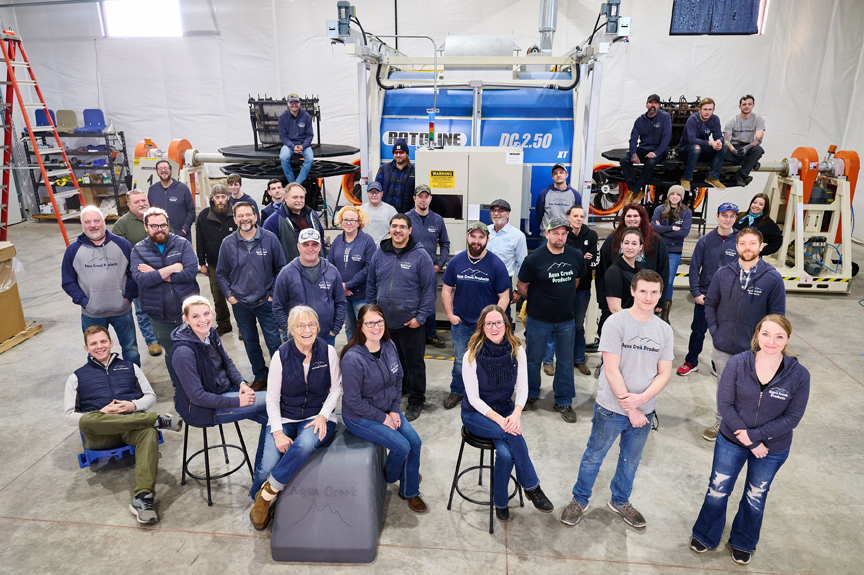 Endnotes:
[Image]: https://www.poolspamarketing.com/wp-content/uploads/2022/08/Hero-Image-Powdercoat-scaled.jpg
[Image]: https://www.poolspamarketing.com/wp-content/uploads/2022/08/JC_AquaCreek_Section-1-Born-and-Raised-Krystal.jpg
[Image]: https://www.poolspamarketing.com/wp-content/uploads/2022/08/JC_AquaCreek_Section-2-Quote-Bruce.jpg
[Image]: https://www.poolspamarketing.com/wp-content/uploads/2022/08/JC_AquaCreek_Section-2-Leadership.jpg
[Image]: https://www.poolspamarketing.com/wp-content/uploads/2022/08/JC_AquaCreek_Section-5-Section-3-Dont-Look-Over-Your-Shoulder-Welding.jpg
[Image]: https://www.poolspamarketing.com/wp-content/uploads/2022/08/JC_AquaCreek_Section-4-A-Different-Perspective-Pool-Lift.jpg
[Image]: https://www.poolspamarketing.com/wp-content/uploads/2022/08/JC_AquaCreekSection-5-The-Sky-is-the-Limit-Pink-Pool-Lift.jpg
aquacreek.com: https://aquacreekproducts.com/
Source URL: https://www.poolspamarketing.com/trade/features/made-in-montana-the-small-business-thats-reinventing-pool-access/
---