Equipping pools, new and old, with remote control capabilities
April 12, 2018
By Greg Fournier and Scott Petty
This season, hundreds of thousands of pool owners will likely replace their pumps because either their current equipment has reached the end of its life or they want to take advantage of the energy efficient benefits of today's new systems. Some will replace old single-speed pumps with another single-speed, but many will likely upgrade to a variable-speed pump (VSP).
VSPs deliver a wide range of benefits compared to single-speed units, including significant energy and cost-savings. When they operate at low speeds, friction or resistance from the pipe drops, so pumps do not have to work as hard and energy is saved. VSP technology has made quite an impact on the pool and hot tub industry in the last few years. With rebates on the rise (e.g. the PoolSaver program offered by a number of utility providers in Ontario, including Toronto Hydro, Oakville Hydro, Hydro Ottawa, Halton Hills Hydro, Milton Hydro and Burlington Hydro) along with a United States Department of Energy (DOE) ruling that will require the use of energy-efficient pumps beginning in 2021, the demand for VSPs will continue.
Most new pools are installed with some sort of automation and/or controls; however, the vast majority of existing pools do not have this type of functionality other than using some sort of time clock. In a world where one can do almost everything from their smartphone, the ability to control a pool, turn on the lights, and set the water temperature, has been the same for 30 years.
Simplifying life
The rush is on to simplify life with mobile apps that control household functions, cars, televisions, entertainment; shopping… everywhere one looks there is "an app for that," except of course, most backyard pools.
A handful of pool owners do enjoy remote control freedom with advanced pool automation systems, but the time and cost to do so has been prohibitive. There is the $2000 to $2500 price of the system and the additional cost and hassle of hiring a licensed electrician to help with the installation. Many service techs to the aftermarket are not licensed electricians and do not have one on their staff, which becomes a barrier to the trade because it is not in their day-to-day wheelhouse.
Sophisticated automation systems are chiefly aimed at new pool installations and not the basic needs of existing backyard pools. The digital revolution for millions of pool owners has been stubbornly out of reach. Their 'remote control' is the on/off timer switch out in the backyard.
Technology for the 21st century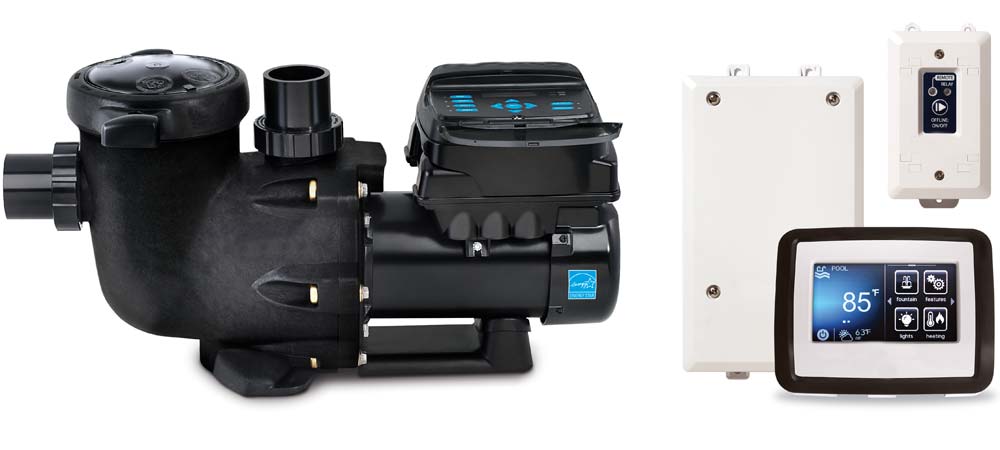 There is an opportunity to make automation, along with variable-speed technology, available to the aftermarket. By adding the ability to control other equipment, leveraging intuitive backyard automation systems, new technology like VSPs with smart control can bring many pools into the 21st century.
Major industry manufacturers are introducing smart control systems aimed at the retrofit market. This new technology includes a VSP with smart control built-in for a complete pool pad. This set-up allows the pool owner to operate their equipment (e.g. pump, heater, pool lights, and booster pump) remotely. This equipment opens the door to pool owners who thought automation had passed them by or assumed the upgrade was beyond their budget. It also plays well with the pool professionals, with fast and easy installation.
Today, with the number of things that offer remote functionality, there is pent-up demand for homeowners who want smart controls for their pool. Why should they have to put up with trudging back and forth, shutting off lights, pumps, and filters when all that should be required is a quick tap, swipe, or voice command? With this technology, a pool built in the '70s can now be controlled from a smartphone, while reducing energy costs by up to 90 per cent (a savings of up to up to $1500 annually versus single-speed pumps).
Technician-friendly technology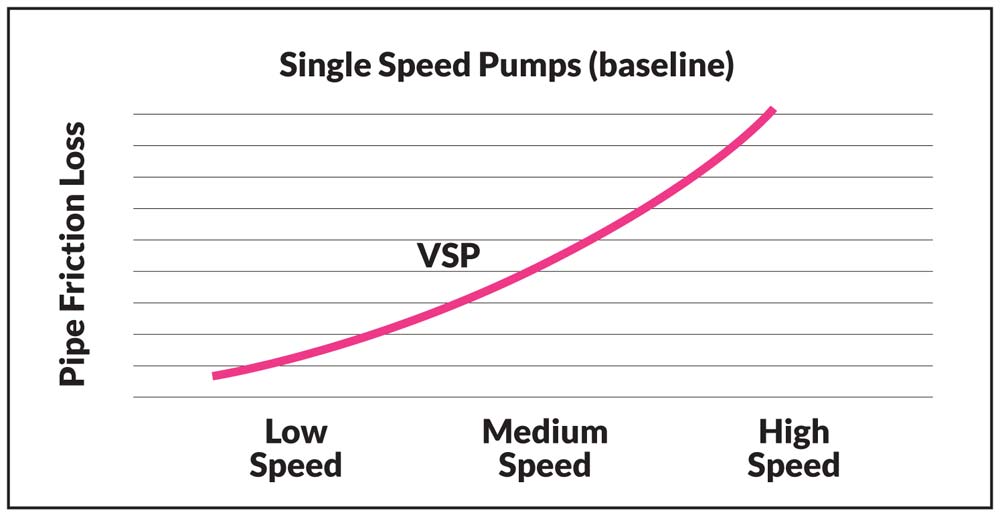 This new technology is also designed with service technicians in mind. In fact, all a service technician needs to work with when installing these systems is some low-voltage wiring and wire nuts. If he/she can replace a pump, they can install a VSP with a control system.
As mentioned earlier, the DOE recently announced a mandate requiring VSPs to power a pool or hot tub's filtration system, and other applications, by 2021. Homeowners, in effect, will have to ask themselves, "If I have to upgrade to a new pump anyway, why not add a smart control system while I am at it?"
According to Gary Fernstrom, an energy consultant who participated in the DOE committee that wrote the new regulation, the financial burden of this upgrade is dramatically reduced by the VSPs quick payback, likely within two years. Throw in a possible rebate from the local utility and the days of nighttime walks to the pump are over.
Currently, there is no similar legislation in Canada; however, that is not to say there will not be any comparable regulations in the future—especially given pending legislation in other areas of the world such as Australia and Europe.
That said, thanks to the success of the PoolSaver program experienced by the participating utilities in Ontario last year, it is expected the program may continue to expand to other communities in the future.
According to Natural Resources Canada (NRC), an Energy Star-certified pool pump uses 70 per cent less energy, on average, than a standard model, as they can run at different speeds and be programmed to match the pool operation. The NRC also suggests pool owners use an Internet-connected pump to provide full control, even at a distance.
In this regard, compatibility with 'smart' devices factors large in a control system upgrade. Many smart control systems work across all popular mobile devices and are compatible with home automation systems like Nest and voice-activated products such as Amazon Alexa.
Everyone is a winner
A smart control system is a win-win-win for the retail aftermarket sector, the trade, and the consumer. Pool and hot tub retailers and their customers have waited too long for an affordable, easy-to-use smart control system, especially when it pays for itself.
Time is money, and for technicians, as the more customers they see, the more they can service, and the more money they can make. The more time a technician has to spend on a single jobsite, means less money. As a result, the ease and speed at which a technician can set-up a VSP with a smart controller has really resonated within the industry.
This technology is a straightforward proposition and service technicians do not have to spend a lot of time selling it—especially since the market has been shifting towards VSPs. Now, without having to spend much more money, the homeowner can also get remote control capabilities. They are not putting a hard sell on the homeowner and taking up time. Instead, service technicians are able to do something they have not been able to do before, which is the ability to introduce new technology where it previously did not exist.
[4]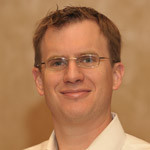 [5]Greg Fournier (left) is the senior product manager of controls and backyard synergy for Hayward Pool Products. He is responsible for developing products that maximize the homeowner's backyard experience and building upon the company's legacy of innovative controls and lighting. Fournier has experience in designing, manufacturing, sourcing, and marketing innovative electronic products. He can be reached via e-mail at gfournier@hayward.com.
Scott Petty is the global product manager for pumps and filters for Hayward Pool Products. Previously, he managed Hayward's test facilities and agency compliance activities. Over the course of 15 years in the pool industry, Petty has cultivated an expertise in energy efficiency and hydraulics. He has a bachelor of science in mechanical engineering from North Carolina State University and a MBA from Wake Forest University. He can be reached via e-mail at spetty@haywardnet.com[6].
Endnotes:
[Image]: https://www.poolspamarketing.com/wp-content/uploads/2018/04/Creative-Pools-Spas__17-1.jpg
[Image]: https://www.poolspamarketing.com/wp-content/uploads/2018/04/VSOmni.jpg
[Image]: https://www.poolspamarketing.com/wp-content/uploads/2018/04/Hayward-VSP-Chart.jpg
[Image]: https://www.poolspamarketing.com/wp-content/uploads/2016/03/Fournier_Headshot.jpg
[Image]: https://www.poolspamarketing.com/wp-content/uploads/2014/08/Petty_Headshot-150x150.jpg
spetty@haywardnet.com: mailto:spetty@haywardnet.com
Source URL: https://www.poolspamarketing.com/trade/features/reviews/pump-and-automation-technology/
---