Smart homes are on the rise: How pool and spa builders can benefit from a growing market
December 10, 2018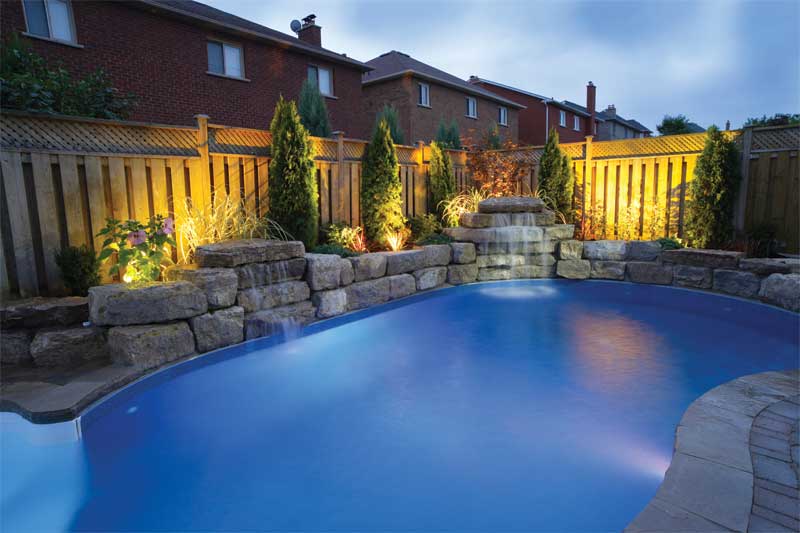 Smart devices are gaining in popularity and their presence in North American homes is increasing. With no surprise, consumers are attracted by the convenience, savings, and control it brings to their lives. According to recent studies[2], 26 per cent of U.S. broadband households and 19 per cent of Canadian households with an income of $100,000 or more own at least one smart home device[3]. Pool, spa, and landscaping professionals can, and should, dive into this new reality as it can open many doors to a thriving market.
But, how does one surf the smart home wave and create value to new and existing customers? How does one meet and exceed their customers' needs while staying within their budget? The answer to these questions is simple: by offering an affordable and easy-to-use smart device that can be added to any installation, both new and old.
Full control at the fingertips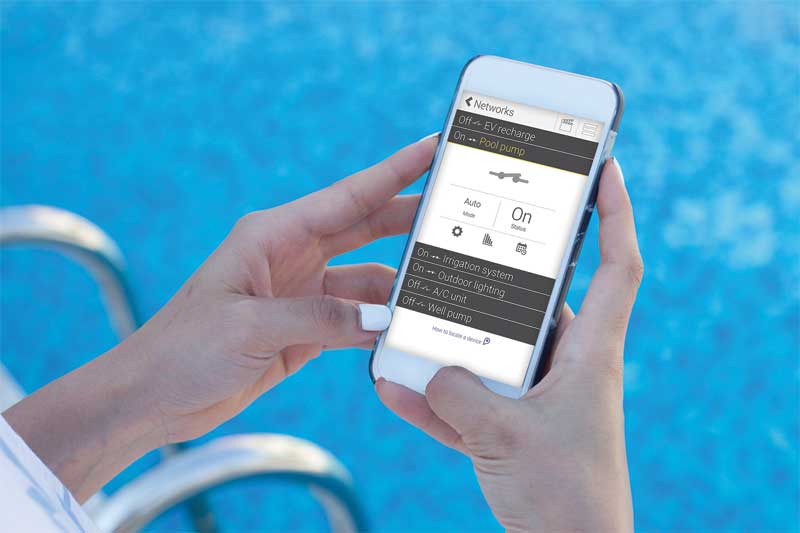 The different options available to North American consumers include smart and web-programmable electrical load controllers. These devices can be easily installed on nearly any backyard appliance, including pool and hot tub equipment such as pumps, heaters, lights, and water features. Once connected, the load controller will allow these devices to be managed remotely, making them smart home compatible.
Depending on the load controller selected, it is also possible to apply timers, program schedules, or integrate 'actions' using any smartphone, tablet, or computer. Voice assistants like Google Assistant (Google Home) and Alexa (Amazon Echo), or widespread home automation platforms like SmartThings or Control4, can also work with these devices. Specific features like providing highly precise energy consumption reports can also be part of the available functionalities.
Given load controllers can be installed on existing equipment, they are a great addition in the backyard for homeowners interested in automation without replacing their existing equipment. The fact these controllers are affordable and easy to install is only a bonus. Now that this technology is available, load controllers are a great way for pool and hot tub retailers to pursue their relationship with existing customers whose equipment still works but could benefit from everything smart home technology has to offer.
As for new customers, load controllers can enhance the entire experience of their backyard from the beginning of their project—especially since load controllers can be installed on nearly every electrical appliance, as long as its electric load is compatible.
TOP FIVE ADVANTAGES FOR POOL, HOT TUB, AND LANDSCAPING PROFESSIONALS
Growing market
One American in four[5] and nearly one Canadian in five[6] already own at least one smart device. The market is promising and far from being
over saturated.
Existing and new clients
Smart and web-programmable load controllers are a great way to renew the interest of existing clients. They are also an exciting solution for new buyers on a budget.
Easy to sell
Smart home devices and technologies are on the rise. Consumers are looking for affordable options that provide convenience and make their life easier.
Versatile devices
Load controllers can be connected to any appliance with a compatible load.
Simple to install
Load controllers can be installed quickly and easily, as minimal tools and space are required.
Easy installation for boosted productivity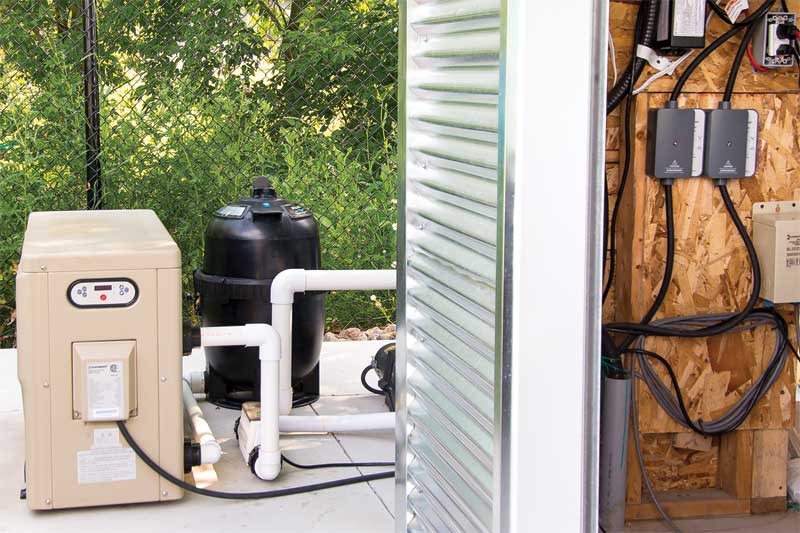 The installation is easy: wires from the outdoor equipment are inserted into the appropriate terminal of the load controller. Then, it is only a matter of attaching the load controller to the wall and firmly tightening the wire connectors. After placing the cover back on the device, it can be powered up.
The simplicity of installation and the versatility of these devices allow installers to work with fewer smart systems. By focusing on one device and familiarizing themselves with the product, pool and hot tub technicians can operate faster, thereby enhancing their efficiency and boosting their productivity.
Added value for consumers
North Americans who purchase smart devices are motivated by four main reasons[8]: convenience, control, home (and belongings) protection, and savings.
The ability to control all pool, hot tub, and other backyard appliances from anywhere adds value to customers, simply due to convenience. Turning off everything in the backyard can be considered a chore. At the end of the day, not everyone is willing to leave the comfort of their couch to turn off the pool pump, as recommended by utilities like Hydro-Québec[9].
Another reason why consumers enjoy smart home devices is because it provides information on connected appliances and helps them to protect their belongings. For example, hot tub service technicians hear the same story every year: a consumer's hot tub stopped operating due to electricity issues in the winter and the worst case scenario happened—the water froze and caused damage. Even though most homeowners know they need to check their hot tub every now
and then when the temperature drops to make sure everything is working correctly, accidents happen and costly damage is a reality.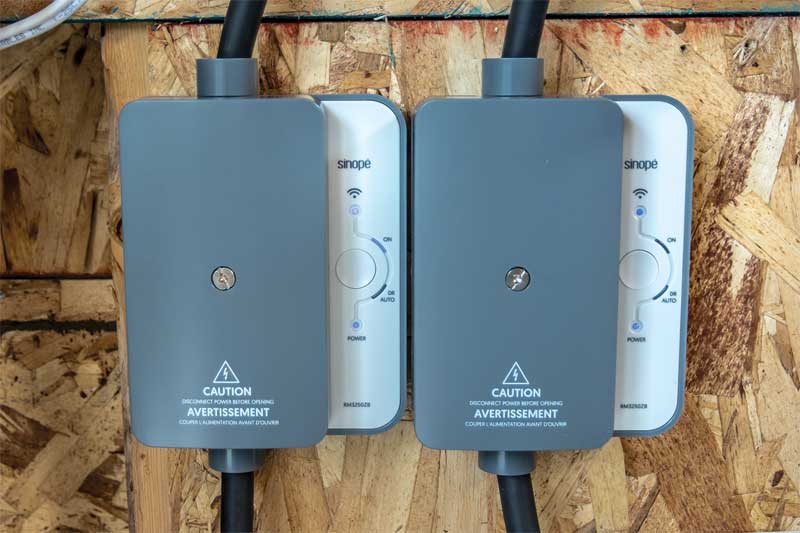 However, by connecting a smart device to the electrical panel it can prevent such scenarios by allowing homeowners to see whether their hot tub is working or not using the device's management platform. In fact, some platforms will even allow the homeowner to set alerts to notify them of any change in operation.
When buying connected devices, homeowners are also looking into how they can reduce costs related to their energy consumption. Remote access and control allows users to only use the electricity required at specific times, instead of having appliances powered on at all times. It not only provides the ability to turn on/off an appliance based on actual needs, but also enables homeowners to easily program schedules without being physically on-site.
Some devices and management platforms will even go a step further by providing detailed consumption reports (e.g. showing the amount of energy used and the cost related to it). The web-programmable electrical load controller, among others, provides access to this type of information. Homeowners can see their actual energy consumption and adapt their usage habits based on their needs and the savings they are aiming to achieve.
Additional energy savings can be made possible when, instead of replacing a working appliance, a smart device is added to it to renew its efficiency. It is a win-win situation for consumers who spend less to benefit from all the smart home advantages. It is also an ideal situation for pool and hot tub retailers who can upsell smart home devices to consumers who are already using an automation system in their backyards.
Filling the gap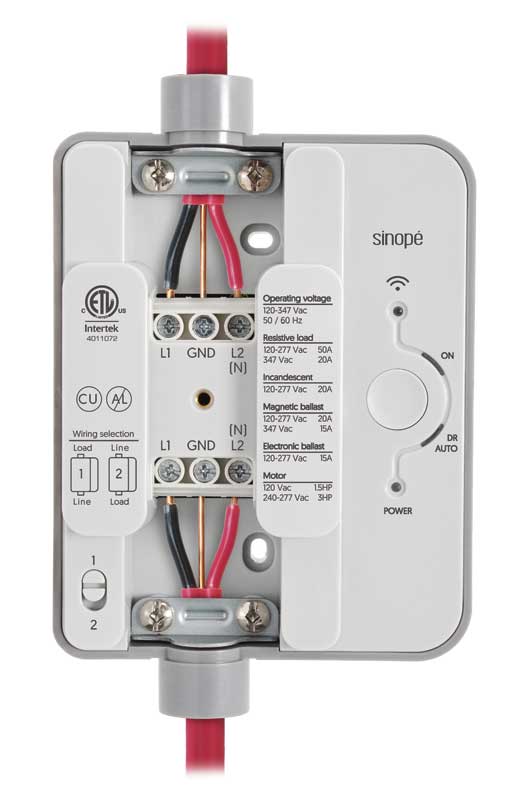 These devices are a great option because[12] (a) not all appliances have their smart equivalent and, so far, (b) most smart pool and hot tub appliances are expensive although cost is still the number one purchase barrier by consumers when buying smart home devices.
What to know when selling a smart device
Based on research[13], "nearly 75 per cent of the consumers planning to buy a smart home device consider it important for their purchase to work with other products in their home." This assertion is of utmost importance because there is nothing more inconvenient and cumbersome than managing many smart home devices from multiple home automation platforms.
To avoid this, two things must be considered: what communication protocol is used by the device (or looked for by the consumer) and what home automation platform is preferred. Compatibility is the key, as consumers looking into fully equipping their home and backyard living space will be looking into products that can work together.
Communication protocols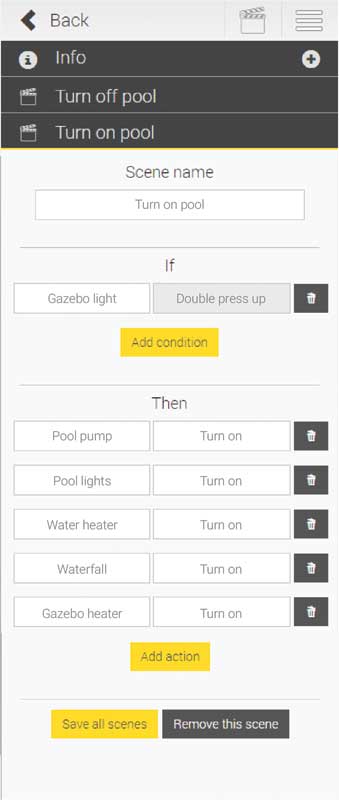 Zigbee, Wi-Fi, and Z-Wave are the three mainstream communication protocols. Others are mainly used in closed ecosystems made for consumers aiming for a turnkey option.
Communication protocols are like languages: if a smart device "speaks" Zigbee, it will have the possibility to communicate with other "Zigbee speakers," even if they are not from the same brand or manufacturer. The opposite is also true: devices using different communication protocols will not be able to interact or communicate. When shopping, consumers are looking for smart home devices using the same language—or communication protocol.
Management platforms
Home automation platforms are the user interface used to remotely control connected devices. Once again, there are mainstream platforms such as Samsung SmartThings, Control4, or Apple HomeKit that are designed to manage multiple third-party devices. On the other hand, closed ecosystem platforms are offered with select smart home devices as a turnkey option. The advantage here is when the platform designers are the same as the makers of the device it often allows one to use the product to its full potential. It is also easier for the customer who can communicate with one single company to obtain technical support—whether it is for the physical device or the platform.
Gateway
Except for devices using the Wi-Fi communication protocol, all others require a gateway—also called a hub. This additional device connects to the homeowner's router and is used to communicate with the smart devices. In most cases, devices that require a gateway will have a better and stronger communication range, as they will also act as repeaters of the signal.
Smart homes (and backyards) are on the rise
New smart devices and connected objects are launched every day, making it hard for novice users to understand this fast-growing industry. The smart home is on the rise and connected devices are definitely here to stay as more and more people incorporate their use in their homes, backyards, and daily lives. Therefore, the best way for pool and hot tub professionals to stay on top of things, whereby offering meaningful and long-lasting solutions, is to focus on smart home devices that offer the most capabilities and compatibilities.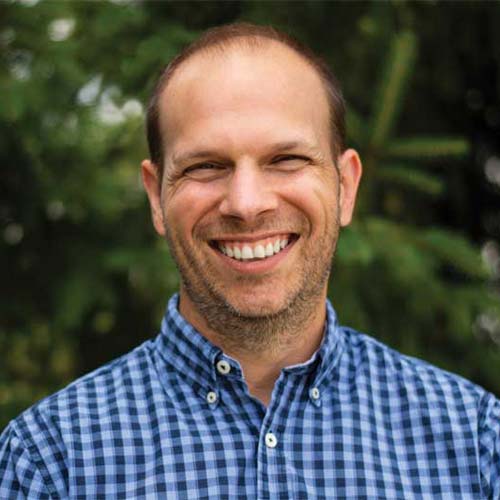 [15]Sylvain Mayer is project manager and co-owner of Sinopé Technologies, a Canadian company specializing in energy management control systems. With his team, he has worked for nearly 10 years on the development of smart home products. Prior to this, Mayer was project manager at Aube Technologies, one of the first companies to introduce programming in electric-heating thermostats. He then continued at Honeywell when the multinational company bought Aube. He can be reached via e-mail at sylvain.mayer@sinopetech.com[16].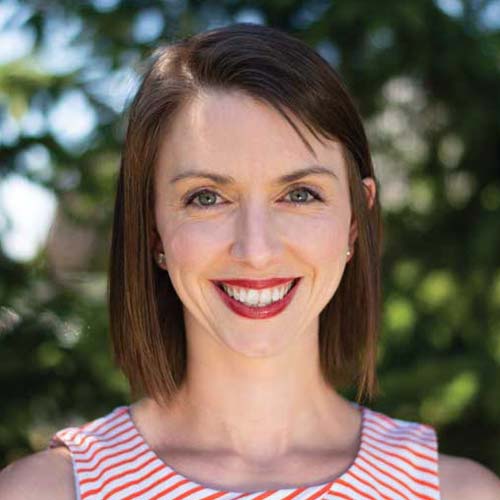 [17]Désirée Larocque is the communications and marketing advisor for Sinopé Technologies where she mainly does strategic thinking and manages relations with media and influencers. Before joining the company, Larocque was working on agency-side for global companies such as Procter & Gamble, Timberland, and Pfizer. She can be reached at desiree.larocque@sinopetech.com[18].
Endnotes:
[Image]: https://www.poolspamarketing.com/wp-content/uploads/2018/12/1-Pool.jpg
recent studies: https://www.parksassociates.com/blog/article/understanding-growth-in-the-smart-home-parks-associates-research-workshop
at least one smart home device: https://www.parksassociates.com/blog/article/pr-10102016
[Image]: https://www.poolspamarketing.com/wp-content/uploads/2018/12/9-Load-controllers-can-control-a-variety-of-appliances.jpg
One American in four: https://www.parksassociates.com/blog/article/understanding-growth-in-the-smart-home-parks-associates-research-workshop
one Canadian in five: https://www.parksassociates.com/blog/article/pr-10102016
[Image]: https://www.poolspamarketing.com/wp-content/uploads/2018/12/3-Load-Controllers-with-pool-pump-and-water-heater.jpg
four main reasons: https://www.pwc.com/us/en/services/consulting/library/consumer-intelligence-series/smarthome.html
ike Hydro-Québec: http://www.hydroquebec.com/residential/energy-wise/pools/filter-timers.html
[Image]: https://www.poolspamarketing.com/wp-content/uploads/2018/12/4-Electrical-Load-Controllers.jpg
[Image]: https://www.poolspamarketing.com/wp-content/uploads/2018/12/8-Smart-Electrical-Load-Controller-open-view.jpg
because: https://www.pwc.com/us/en/services/consulting/library/consumer-intelligence-series/smarthome.html
research: https://www.parksassociates.com/blog/article/pr-06052018
[Image]: https://www.poolspamarketing.com/wp-content/uploads/2018/12/7-Scene-creation-Web-Programmable-Electrical-Load-Controller.jpg
[Image]: https://www.poolspamarketing.com/wp-content/uploads/2018/12/Mayer_Headshot_crop.jpg
sylvain.mayer@sinopetech.com: mailto:sylvain.mayer@sinopetech.com
[Image]: https://www.poolspamarketing.com/wp-content/uploads/2018/12/Larocque_Headshot_crop.jpg
desiree.larocque@sinopetech.com: mailto:desiree.larocque@sinopetech.com
Source URL: https://www.poolspamarketing.com/trade/features/smart-homes-are-on-the-rise/
---