Ratification of Hamilton's new pool fence bylaw delayed
April 14, 2016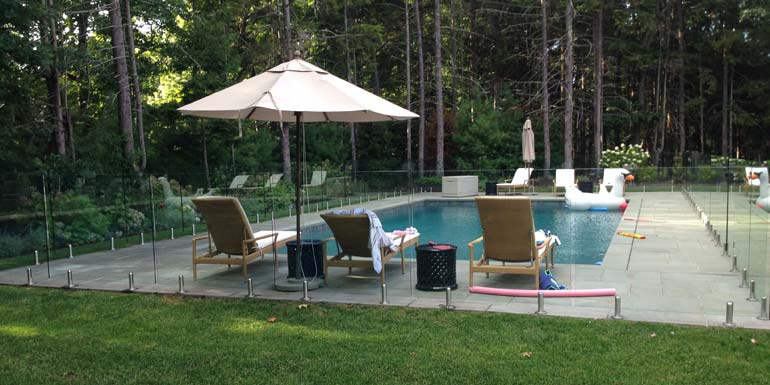 Hamilton's new isolated fence bylaw, which was to be endorsed on April 13, has been delayed after local pool builders lobbied their objections to council during the ratification meeting.
According to a CBC News report, council will invite public feedback at a general issues committee meeting on May 4, at which time a decision will be made.
Dana Simpson, general manager of The Pool Shoppe, attended this week's meeting to state her opinion on the proposed bylaw.
"Lots are getting smaller and smaller, which means customers are putting pools in increasingly smaller yards," she said in the report. "So the "double fencing" law–a fence around the backyard, then a four-sided fence around the pool–makes it more difficult for them. It may actually prevent someone from getting a pool."
Simpson, along with other similar protesters, argued that education and adult supervision, not four-sided fencing, is more beneficial  to pool (and water) safety.
Earlier it was reported that new residential pool installations in Hamilton would soon require an isolated fence—in addition to any backyard fence that may already exist—after the city's planning committee approved changes to its pool enclosure bylaw.
According to a report by The Hamilton Spectator, the updated bylaw would take effect January 2017 and applies to all water features that are at least 0.6 m (2 ft) deep. Fences must be 1.5-m (5-ft) tall and include a self-closing, self-latching gate. Further, fences constructed of materials that obstruct the view of the pool (e.g. solid wood), are not permitted. The updated bylaw, should it be ratified, would not be retroactive to existing backyard pools.
Endnotes:
[Image]: http://poolspamarketing.com/wp-content/uploads/2016/04/Hamilton_To_Introduce.jpg
Source URL: https://www.poolspamarketing.com/trade/hamilton-to-introduce-new-pool-fence-bylaw/
---