Latham conference welcomes dealers to Cayman Islands
March 24, 2015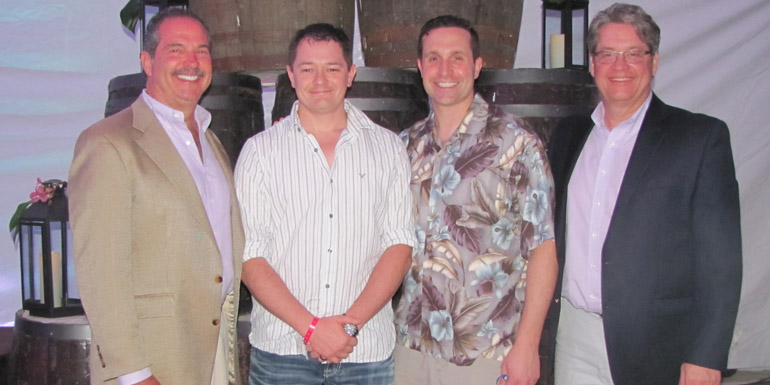 Latham Pool Products recently held its dealer conference in the Cayman Islands where the company introduced its new product lineup for 2015 and awarded a new Ford F-150 pickup in its dealer sweepstakes draw.
The sweepstakes prize was open to all Latham dealers in the 2014 'Cash Back' program and Jim Eiler, owner of Aqua Pools in Homer Glen, Ill., was this year's lucky winner.
"We're committed to do all we can to add value to our dealers' businesses," said Latham president, Mark Laven. "As a special bonus to thank them for their loyalty, we wanted to offer them the chance to win an exciting prize."
The annual dealer conference, which is held each January in a tropical location, is another aspect of how Latham stands 'Behind Every Dealer,' said the compay's chief marketing officer, Don Sommerville.
"We have working sessions where we educate our dealers about the best practices of selling our products, bring them up to speed on what's new for the coming season, and get their valuable input on how we can help them do more business."
Some of the new products introduced at the conference included the 'AutoDrain,' a built‐in automatic cover pump and an enhancement to the Ultra‐Seam® brand of vinyl liners, which eliminates the problem of visible floor seams.
Endnotes:
[Image]: http://poolspamarketing.com/wp-content/uploads/2015/03/Latham-conference-welcomes-dealers-to-Cayman-Islandsx.jpg
Source URL: https://www.poolspamarketing.com/trade/latham-conference-welcomes-dealers-to-cayman-islands/
---