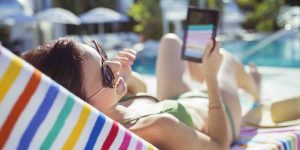 Smart home devices have been around for some time but connected product options may be even more beneficial than imagined when it comes to operating and maintaining pools. From monitoring water chemistry to spot cleaning spas, leveraging connected products and pool automation solutions makes managing a pool a breeze.
Recent technology has allowed connected products to become even better, giving homeowners complete control from a mobile app.
Mobile apps provide alerts to simplify pool maintenance needs. Through the app, pool owners can see a helpful view of the health of their pool and monitor their products' performance. Multiple connected Pentair products can be managed through the Pentair Home app, with several designed to monitor and optimize pool water and the overall experience, including:
Learn more about the power of connectivity and what the Pentair Home app has to offer at Pentair.com/home.
"Sponsored" material is supplied by the sponsor. The publisher cannot assume responsibility for any errors of relevance, fact or omission. Hosting sponsored material does constitute endorsement of the sponsor.