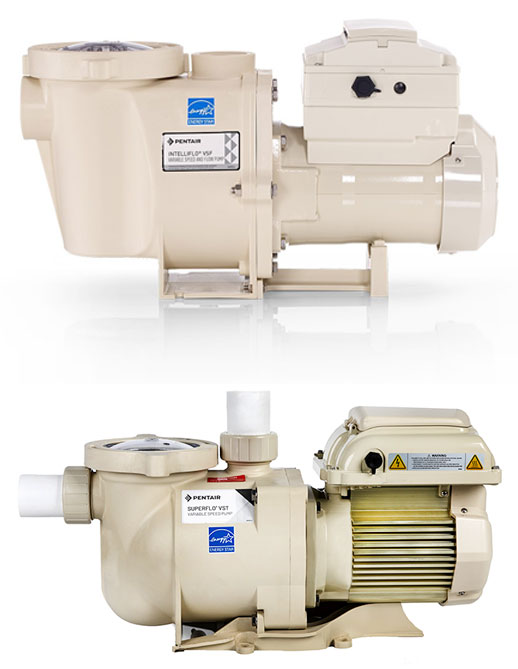 New Department of Energy (DOE) regulations mean many single-speed pumps will soon fall out of compliance. As more pool owners switch from single-speed pumps to variable-speed pumps (VSPs), now is the time to educate them on the new regulation and the benefits VSPs offer.
 Finding the right product
Implementing a long-lasting VSP can result in energy and cost savings, higher performance and less noise. The benefits add up to a better pool experience with improved circulation and less wear and tear.
Three VSPs to consider:
IntelliFlo® VSF Pump: IntelliFlo is the first VSP and flow pump that adjusts to changing system conditions. It maintains desired flow and performance by automatically adjusting its speed to compensate for filter loading, water features, and more.
SuperFlo® VST Pump: Designed for practical owners, the SuperFlo VST pump has a dependable and robust fully enclosed fan-cooled motor and can adapt to 115V or 230V and 50hz or 60hz power with no special wiring or switching.
IntelliPro® VSF Pump: This innovative dual-technology pump ensures the desired flow and performance is maintained, even as a pool's conditions change.
Visit Pentair.com/pumpregulations to learn more about these products and how Pentair can help you navigate this new regulation.
"Sponsored" material is supplied by the sponsor. The publisher cannot assume responsibility for any errors of relevance, fact or omission. Hosting sponsored material does constitute endorsement of the sponsor.