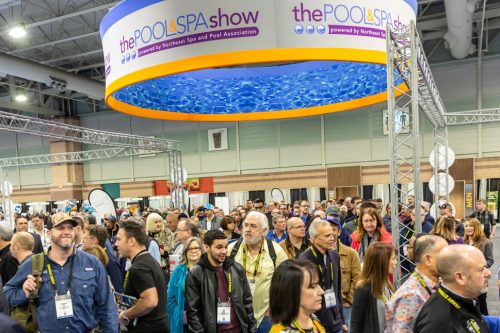 Register now to experience all The Pool & Spa Show has to offer this year.
Created for the industry by the industry, opportunities include world-class training, unprecedented hands-on learning, invaluable industry connections, and the chance to meet with vendors representing all facets of a retailer's business.
Train every member of your team
At the Education Conference, sharpen the skills of your office employees, technical team, sales department, and any other staff that works with your customers. In addition to technical topics, the conference features more than three dozen business courses that get to the heart of what companies need to know.
Be a part of the experience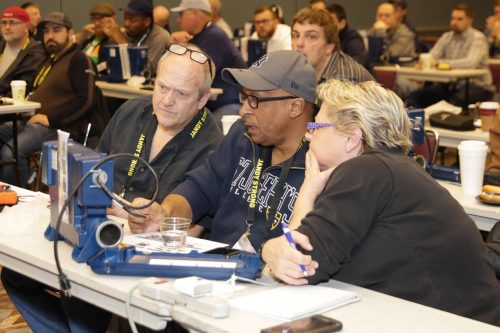 All attendees can take part in interactive learning opportunities at the Training Wall. Filling nearly 278.8 m2 (3000 sf) of the show's floor, the Training Wall puts education into action by giving everyone the ability to gain real world skills in hot topic areas, including lighting, concrete construction, tile repairs, and heater installations.
Meet the industry's leading manufacturers and distributors
Nothing is better than being able to compare the latest products and services in-person at your own pace. Get questions answered on the show's exhibit floor to make your plans for the upcoming season a reality.
Register here for this can't miss event, which is taking place Jan. 28-30 at The Atlantic City Convention Center in New Jersey.
All information listed in this section was submitted by Northeast Spa & Pool Association.
Kenilworth Media Inc. cannot assume responsibility for errors of relevance,
fact or omission. The publisher does not endorse any products featured in this article.