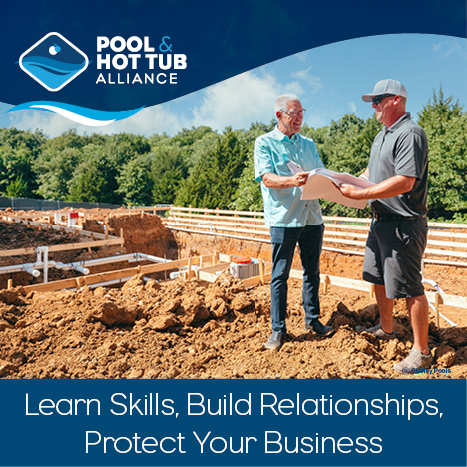 At the Pool & Hot Tub Alliance (PHTA), we believe in pushing our members to the leading edge of the industry and arming them with the knowledge they need to thrive in their business.
The PHTA is the largest trade association for pool and hot tub builders, servicers, and retailers in the marketplace today. We are the source of education and information for companies small and large. We proactively and positively affect regulatory and legislative outcomes and promote the development and expansion of markets for pool and hot tub products and services. We produce data-driven studies and information that can take this industry, and our members, to the next level.
As a member, you have access to the resources you need to propel the growth of your company. Get involved, share ideas, and increase your market exposure.
To join the PHTA, visit www.phta.org/membership/be-a-part-of-phta/join-today.
"Sponsored" material is supplied by the sponsor. The publisher cannot assume responsibility for any errors of relevance, fact or omission. Hosting sponsored material does constitute endorsement of the sponsor.