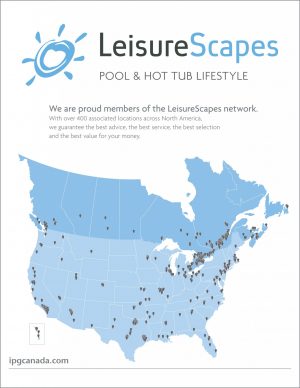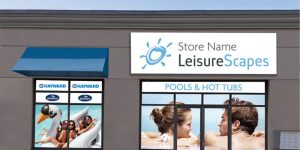 The LeisureScapes banner is designed for the professional pool and spa retailer who is looking to add the credibility of a national brand to their pool and spa store to continue being successful in the new world of retail.
Maintain your independence, but add value to your business by associating your brand with a national entity that has a cohesive look across the country.
Adding the LeisureScapes brand to your local store name provides access to exclusive business and marketing tools like Air Miles Reward Miles and the EPP business management system. It will help you make more money while you are in the business, and increase your store's value when it is time to sell.
With growth opportunities across Canada and the U.S., we are looking for people who want to grow their business for the future, or people who want to increase their business profile in preparation for sale.
We are growing as Canada's only national chain of branded independent pool and spa stores. Visit www.ipgcanada.com to learn more about the benefits of membership, and to tell us about your business.
All information listed in this section was submitted by Independent Pool Group.
Kenilworth Media Inc. cannot assume responsibility for errors of relevance,
fact or omission. The publisher does not endorse any products featured in this article.