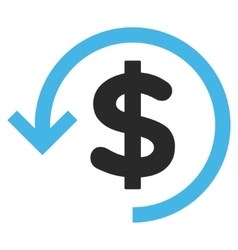 The cut-off is fast approaching for most manufacturer's annual rebate programs.
Many top manufacturers offer annual rebate programs directly to dealers to encourage brand loyalty. Purchases need to be tracked and submitted annually in order to be redeemed.
This can involve sorting through invoices when dealers are still busy in the field.
"We don't want dealers leaving money on the table," said Northeastern Swimming Pool Distributor's (NSPD's) president, Tom Dovgala. "So we file qualifying purchases on their behalf."
NSPD files purchases to the following manufacturers:
Pentair PIP (year-end Sept. 30). Rebates apply to a select list of qualifying finished goods. Dollar values double if more than 80 acceptable units are purchased.
Zodiac Rewards (filed by NSPD quarterly once a dealer opts in). Reward points are valid for a rolling two years.
Totally Hayward (year-end Sept. 30). This program has specific criteria in order to participate. Dealers should contact your sales rep to see if they are eligible for this program.
Carvin (year-end Oct. 31). An exclusive NPSD offer, rebates apply to a select list of qualifying finished goods. This program applies to any dealer purchasing more than $7500 in Carvin goods from at least three different categories. Rebate amounts double if more than $15,000 in goods are purchased.
Raypak Bucks (year-end Dec. 31). Select products are assigned a rebate value. Anyone accumulating more than $165 in rebates will qualify.
Maytronics (year-end Oct. 31). Points are awarded for qualifying products based on the volume a dealer purchases. Rewards may accrue for up to two years from purchase date.
To find out more log-in to www.nspd.net and click on perks. Rewards programs require registration; therefore, make sure you're signed up.
All information listed in this section was submitted by Northeastern Swimming Pool Distributors (NPSD).
Kenilworth Media Inc. cannot assume responsibility for errors of relevance,
fact or omission. The publisher does not endorse any products featured in this article.