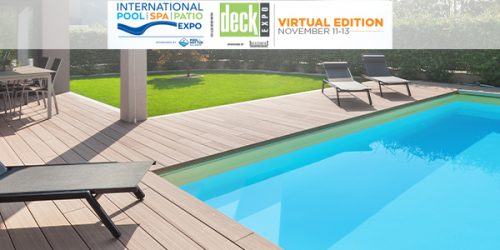 The PSP/DeckExpo – Virtual Edition is coming soon. Join us, and gain access to education, vendors, networking, and resources.
Enjoy the perks of a live event from any internet-connected device. And, the best perk of all, the core education and virtual expo hall are free for attendees.
The event runs from November 11-13, and the content is available until December 13. Explore more than 70 vendors in the virtual hall, the 25-plus live and on-demand sessions, and more.
All information listed in this section was submitted by International Pool Spa Patio Expo/Informa.
Kenilworth Media Inc. cannot assume responsibility for errors of relevance,
fact or omission. The publisher does not endorse any products featured in this article.