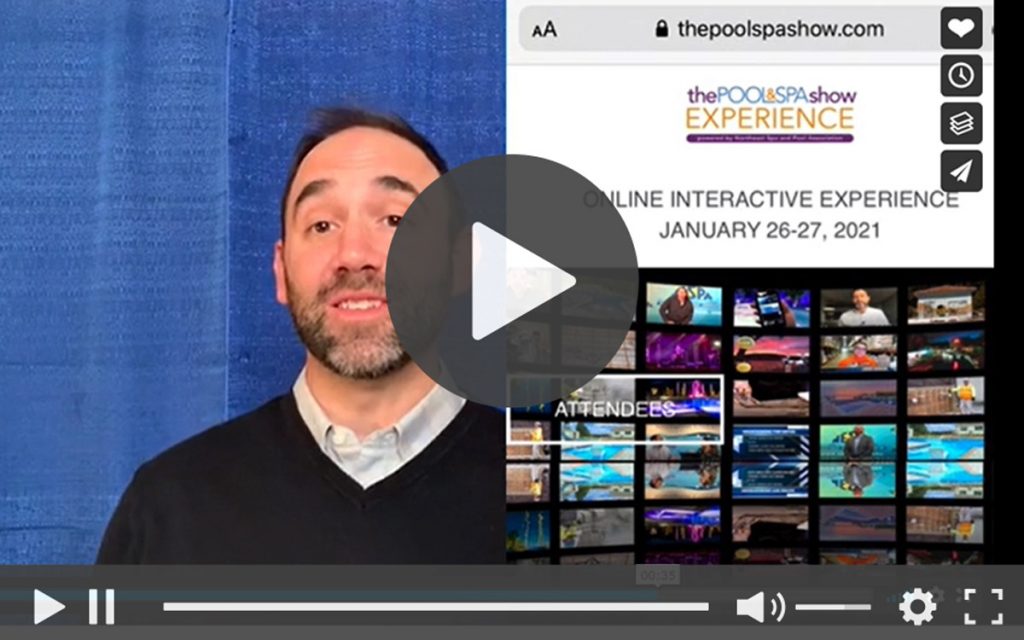 With two full-days of live content plus more than 30 technical and business courses available on-demand for two-weeks, don't miss your chance to be part of the industry's most talked-about event—The 2021 Pool & Spa Show EXPERIENCE (January 26-27: 9 a.m. to 5 p.m. EST).
Registration is now open for this must-attend online event. The EXPERIENCE has three passes available so you can customize the Show EXPERIENCE based on each member of your team.
"With registration open and all the details announced, we are ready to bring our industry together for what will be the most talked-about event of the year," said Trish McCormick, show manager. "Beyond creating a unique online experience, we've created an online event specifically for the pool and spa industry. We've got the training, the products, the vendors, and the fun. And we are delivering it right to your laptop!"
Pool professionals will find the All-Access Pass provides the best value by offering 50 live and in-demand sessions and all the live-streaming events. With the EXPERIENCE's on-demand library,  attendees will have up to two-weeks to view all the sessions, so there is no need to rush or miss anything.
Industry professionals can check out more details about how they can EXPERIENCE the exhibits, the conference, and the fun at the 2021 Pool & Spa Show EXPERIENCE at www.ThePoolSpaShow.com. Click here to register now!
"Sponsored" material is supplied by the sponsor. The publisher cannot assume responsibility for any errors of relevance, fact or omission. Hosting sponsored material does constitute endorsement of the sponsor.