Slip-resistant surfaces
by Sally Bouorm | December 1, 2010 11:48 am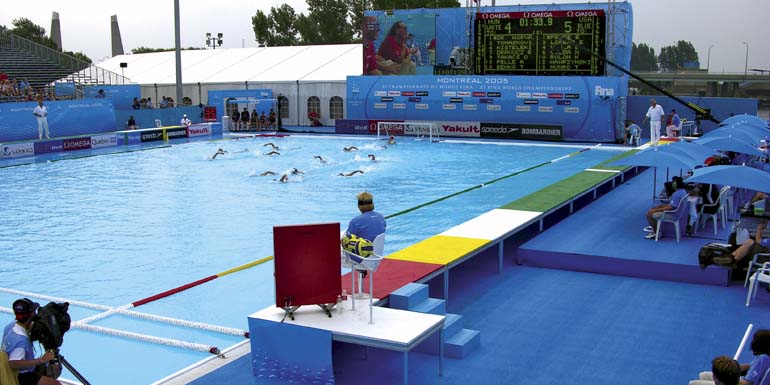 By Rob Amelung
In aquatic facilities, it is well understood that safety always comes first. Since wet, slippery areas can be a liability, it is even more important for aquatic facility managers to consider preventive measures. With the recent economic climate, and many facilities facing budget cuts, providing a safe environment for patrons and employees is still top of mind with facility managers.
Slip-and-fall accidents are a leading cause of injury in aquatic areas and the largest reason for aquatics-related lawsuits. Identifying potential safety hazards and using the proper preventive measures can decrease these incidents significantly.
Reducing slips and falls
High-traffic areas around pools and spas, both indoor and outdoor, are constantly wet, which increases the risk of slip-and-fall accidents. Slip-resistant surfaces can be a cost-effective way to maintain a safer aquatic environment, as they can reduce accidents and help protect against costly claims.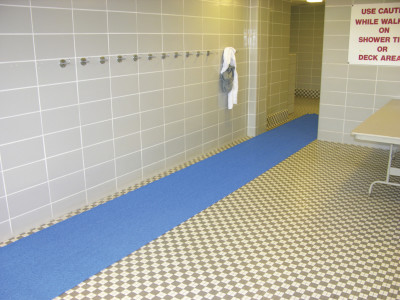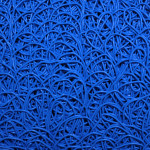 [3]Several factors are involved when selecting the proper surface for a facility. Pool areas can comprise a variety of surfaces, including concrete, natural stone and tile, so special considerations need to be made when choosing the best surface. In addition to the deck area surrounding a pool and/or spa, other locations in the facility prone to water—such as locker rooms, restrooms, showers and walkways—should also be considered.
When choosing a slip-resistant surface, consider the following factors:
Slip-resistant properties
To ensure the surface is truly slip-resistant, a third party evaluation team should test the product selected. Slip tests should be performed for both wet and dry surfaces using a variety of footwear prevalent in an aquatic facility environment (e.g. tennis shoes, grooved neolite and especially bare feet).
Slip-resistant characteristics are graded using a coefficient of friction (COF) scalar value, which describes the ratio of the force of friction between two bodies and the force pressing them together. The scale ranges from zero (low COF, very slippery) to greater than one (high COF) and depends greatly on the materials used. A 0.5 COF is the commonly used standard for walking surfaces and was developed based on allowances for a factor of safety.
Slip-resistance testing should meet American National Standards Institute/American Society of Safety Engineers A1264.2-2006, Standard for the Provision of Slip Resistance on Walking/Working Surfaces. The tests involved in developing this standard included using four different types of athletic shoes commonly found in a recreational setting, as well as bare feet. The tests were performed in a horizontal mode using a Brungraber Mark II tester, the subject of American Society for Testing and Materials (ASTM) Standard F-1677, Standard Test Methods for Using a Portable Inclineable Articulated Strut Slip Tester (PIAST).
Installation process
Installing the surface properly is critical to its effectiveness. Before installation, first determine how the surface material is packaged (e.g. rolled-up matting, tiles that need to fit/snap together). Once the surface is identified, it is important to understand what prep work may need to take place before installation.
For example, rolled matting may need a few hours to relax if it is slightly curled, while tiles or other pieces that need assembly may require an adhesive. Many surfaces may also require special installation tools (e.g. cutting or trimming) to ensure a proper fit.
Also determine if there is a specific top and bottom to the surface and make sure the proper side is facing up during installation. If an adhesive is required, make sure it is appropriate for the surface being installed. Installation can vary; some surfaces can be secured to wood, concrete, steel or ceramic tiles—both above and below water—while others can be left loose and used as runners.
Installation time and facility downtime can also vary due to several factors, including application size, removal of existing surfaces, and the application method (e.g. a permanent installation using adhesives or as removable runners). Some installations can even be completed by the facility's staff.
Physical properties
Before installing a slip-resistant surface, its resistance to a variety of elements—such as chemicals, extreme heat, wind uplift and mould/mildew growth—should be determined.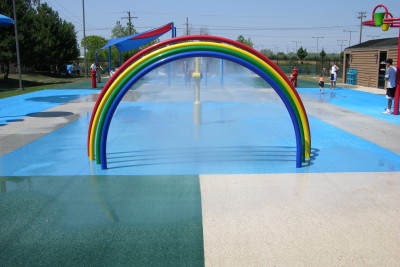 Facility managers are advised to check with the surface manufacturer to determine its makeup and chemical resistance, as this can vary depending on the safety surface selected. Look for surfaces resistant to environmental and chemical degradation, as well as alkalis, acids, ozone and waterborne chemicals.
If the surface will be used outside, make sure it is resistant to wind uplift, contains ultraviolet (UV) properties and is temperature resistant. Also find out if the surface is capable of expanding and contracting in environments with temperature variations.
The surface's construction should allow moisture to easily flow through to eliminate any standing water, which will help reduce algae growth.
Maintenance
As surfaces vary by manufacturer, facility operators should check with their supplier to determine the best cleaning agents and proper techniques to ensure the facility's investment in slip-resistant surfacing lasts for many seasons.
To maximize the life of the safety surface and ensure a healthy environment, confirm the following:
proper cleaning procedures (frequency);
acceptable products and tools (e.g. power washers); and
chemicals to avoid.
Regular maintenance should also include inspecting the surface for exposed seams or edges (e.g. corners of the surface that have turned up), which can become trip hazards.
Safety and comfort
As the safety surface will be used in an area prevalent to bare feet, its comfort level for patrons of all ages should be determined. It should also protect bare feet from hot surfaces and splinters. As such, colour selection is important; for example, a lighter coloured surface should be used in outdoor aquatic environments to reduce surface temperatures from heat absorption.
Heed caution
Although caution should always be used when walking in an aquatic environment and patrons should be prevented from running, a slip-resistant surface helps increase safety around an aquatics area by reducing the chance for accidents to occur. Should a patron fall, the surface will provide some level of cushion to help prevent injuries.
Slip-and-fall related injuries could be traumatic for patrons and costly for aquatic facilities, often leading to legal issues and even unexpected publicity. Installing a slip-resistant surface can provide an enjoyable experience for patrons and peace of mind for facility operators and managers.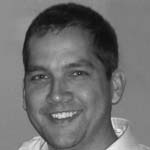 Rob Amelung is owner and vice-president of PEM Surface Creations, a St. Louis, Mo.-based supplier of slip-resistant flooring for the aquatic and playground industries. He can be reached via e-mail at info@pemsurface.com[5]. For more information, visit www.pemsurface.com[6].
Endnotes:
[Image]: http://poolspamarketing.com/wp-content/uploads/2010/12/Montreal-2005-Water-Polo.jpg
[Image]: http://www.poolspas.ca/wp-content/uploads/2015/07/Florissant-Locker-Room.jpg
[Image]: http://www.poolspas.ca/wp-content/uploads/2015/07/BBP_9958.jpg
[Image]: http://www.poolspas.ca/wp-content/uploads/2015/07/Rosemont-10.jpg
info@pemsurface.com: mailto:info@pemsurface.com
www.pemsurface.com: http://www.pemsurface.com
Source URL: https://www.poolspamarketing.com/trade/slip-resistant-surfaces/
---