Socializing and detoxifying baths appeal to the masses
December 1, 2013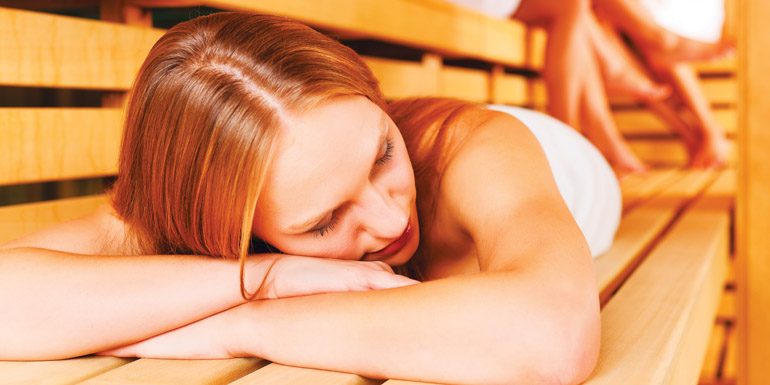 By Anna Vetta
The question whether a sauna is a necessity or a luxury product is one that perhaps has never been fully explained. For many years people have had the misconception that private saunas were strictly for the rich and famous. In fact, for some, the idea of owning one seemed to be out of reach and tied in with elaborate backyard renovations alongside swimming pools and hot tubs.
If not at home, most can relate to experiencing the relaxation of a sauna at a hotel or chalet on a weekend ski getaway. Although this may be true for some, many others strongly disagree and say a true sauna bath is not only for relaxation, but also for habitual gatherings to cleanse and detoxify. Therefore, the sauna experience is a necessary daily activity, similar to washing one's face every morning.
What is a sauna?
To fully answer the above question, it is important to understand what saunas are and how they function. First, there are two different types of saunas—traditional and infrared. A traditional sauna typically comprises a room finished in wood with a heat source referred to as the sauna heater or stove. The heater, either electric, wood burning or gas, gets the temperature in the room to reach between 70 and 100 C (158 and 212 F), which in turn tricks the body into believing it is in a feverish state, allowing it to sweat and detox.
The infrared sauna is a similar concept in the sense it is a wood-finished room with a heat source. Where they differ, however, is the heat source warms the body, rather than the room. In this case, infrared saunas use ceramic or organic carbon fibre panels as the heat source and the sauna experience is felt at much lower temperatures as opposed to a traditional sauna.
Residential luxury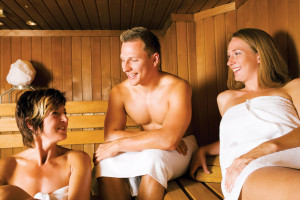 Whether it is a simple summer gathering or a large party, a backyard equipped with various outdoor luxuries such as a swimming pool, hot tub, patio set, barbecue, and, of course, a traditional sauna, makes for a great social event. Large-size saunas can be incorporated into any outdoor living oasis, allowing several people to enjoy the sauna experience while engaging in conversation and sharing jokes and laughs. Many also have saunas at their cottage or summerhouse to enjoy during their vacation.
Although outdoor traditional saunas are popular, indoor varieties are also in high demand. Depending on geographical location, outdoor saunas cannot be used year-round, whereas indoor models can be. This makes escaping the realities of everyday life only a few steps away as many will bathe in their sauna to relax and unwind after a long day's work.
Commercial luxury
Many commercial facilities (e.g. hotels, resorts, ski lodges, gyms, and spas) provide saunas to their clients. For most, the first time they experience a sauna is either at one of these facilities, while for others it is a random experience that may be enjoyed while on holidays. The luxury of a sauna brings added value to one's stay while enjoying their mini getaway or holiday.
Residential necessity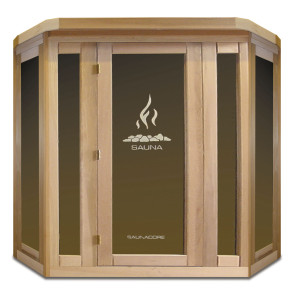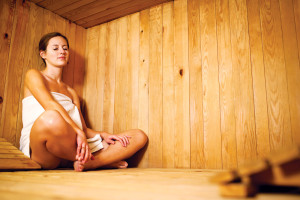 For many, traditional saunas have always been important. In fact, many Finns regard saunas as a cleansing necessity. With Finland's population of approximately five million, saunas are highly recognized with an approximate 1.5 million in the country. Here, saunas are not simply a gathering place, but more of a sacred ritual of cleansing one's body, mind, and soul. A sauna experience is that of focus rather than socializing. The routine typically involves taking a hot sauna bath followed by rinsing or immersing one's self in cold water multiple times. The contrasting hot and cold temperatures of each environment strengthen veins and arteries, keeping them elasticized.
Other health benefits are said to include strengthening of the immune system, reducing colds and flus, relieving muscle tension and stress, improving sleep, lifting depression, healing acne, along with many others.
On the other hand, infrared saunas are strictly for health and well-being as they are much smaller in size than traditional saunas; therefore, eliminating the social aspect. These saunas tend to be one-to-three person units as bathers must be positioned near the infrared heaters, which heat the body not the space.
Due to their size, the majority of infrared saunas tend to be indoors rather than outdoors. That said, their compact design allows them to be installed almost anywhere in the home (e.g. basement, bedroom, or master bathroom).
Many use these saunas to fight different ailments. In fact, true infrared saunas with medical-grade ceramic tube offer many profound health benefits. These are inclusive of (but not limited to) increasing extensibility of collagen tissues, decreasing joint stiffness, relieving muscle spasms, increasing blood flow, joint pain relief, resolution of inflammatory infiltrates, edema and exudates, cancer therapy, relieving stress, as well as helping scars and burns.
Commercial necessity
For many athletes, sauna bathing is imperative for loosening muscles prior to an event, in addition to conditioning sore muscles after a workout. Traditional saunas are used by many clinics for this very reason. Once again, the main objective is healing the body, not socializing.
Infrared saunas are also used in commercial applications to aid clients in healing and detoxifying. These saunas have become increasingly popular and highly recognized in naturopathic offices, doctors clinics, yoga studios, spas, and gyms.
Operating costs
In addition to the initial cost of an outdoor or indoor custom sauna, the associated operating costs should also be considered. For example, with large, traditional saunas, costs can vary between $2 and $6 per hour of usage (these are approximate figures, which will vary depending on local electricity costs).
That said, as costs must be considered there may be some truth to the fact some saunas are thought of as a luxury due to the extra costs their owner's may incur.
In a 'green' society, operating costs for traditional saunas in the commercial sector have been greatly reduced thanks to models that have been introduced with energy-efficient heaters. In fact, many saunas now also use low-density components to allow for lower operating costs, which make them more accessible to a wider range of clients.
Traditional saunas tend to fall in both categories of luxury and necessity, whereas infrared saunas are for people looking to improve their well-being and, therefore, are considered more of a necessity than a luxury.
In this regard, operating costs for infrared saunas are quite low, mainly because of their smaller size and the fact they plug into a 15-amp dedicated wall outlet. Again, depending on local electricity costs it will cost a homeowner between $2 and $4 per month to operate. This is feasible for the vast population and not a dramatic shock to their electrical bill. Also many will argue that the health benefits highly offset the low operating costs.
Can luxury and necessity co-exist?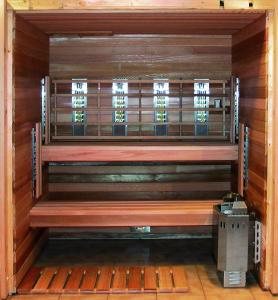 Dual saunas allow luxury and necessity to be offered in one unit, which provides sauna bathers the best of both worlds. These units use a combination of a traditional hot rock sauna with the true far-infrared sauna, allowing the sauna room to be small in size or custom made to accommodate more people. Many can experience the traditional sauna, while also enjoying the various health benefits of the far-infrared heating system. Further, this allows the sauna to be used as a place to gather and socialize with friends, while at the same time allowing the body to heal and detoxify.
Sauna manufacturers offer consumers many options whether they are looking for a luxury or necessity product. Today's high-efficiency components now allow sauna lovers to enjoy sauna bathing at home as well as at the gym. Keep in mind, however, whether a customer is purchasing a sauna for sheer enjoyment or strictly for personal need, retailers should always recommend their customers consult their physician before bathing in a sauna.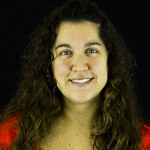 Anna Vetta is the sales administrator for Saunacore, a manufacturer of custom sauna products in Bolton, Ont. She has more than 13 years of experience in the sauna industry and holds a specialist degree in economics and geography from the University of Toronto. Vetta can be reached via e-mail at anna@saunacore.com[6].
Endnotes:
[Image]: http://poolspamarketing.com/wp-content/uploads/2013/12/bigstock-Sauna-wellness-young-happy-w-32472683_edited-1.jpg
[Image]: http://www.poolspas.ca/wp-content/uploads/2015/05/bigstock-People-in-the-sauna-6681354.jpg
[Image]: http://www.poolspas.ca/wp-content/uploads/2015/05/Vu-Sauna-Front-View.jpg
[Image]: http://www.poolspas.ca/wp-content/uploads/2015/05/bigstock-Young-woman-relaxing-in-a-saun-30926024.jpg
[Image]: http://www.poolspas.ca/wp-content/uploads/2015/05/Dual_Sauna_Interior.jpg
anna@saunacore.com: mailto:anna@saunacore.com
Source URL: https://www.poolspamarketing.com/trade/socializing-and-detoxifying-baths-appeal-to-the-masses/
---