Success of pool season relies on weather and 'staycation' ideology: builders
March 24, 2016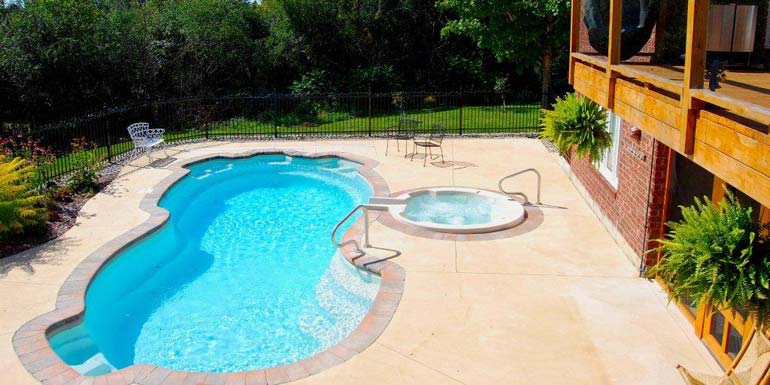 Similar to the weather experienced in 2014, the conditions last year—especially early on—were not favourable for pool builders either; however, the industry persevered to avoid a second consecutive season with fewer residential inground pool building permits.
Despite the typical variances in weather experienced between Eastern and Western Canada, last year each region faced extreme differences. In fact, according to the Canadian Meteorological and Oceanographic Society (CMOS-SCMO), the region extending from the Great Lakes to Newfoundland and Labrador endured a record-cold winter despite 2015 being one of the warmest globally in 135 years, while drought, wildfires, and blistering summer temperatures each took their toll on different regions across the Prairies to the Pacific Coast.
Those who remained optimistic for 2015 were, in fact, rewarded early on as opposed to the preceding year, as data from Statistics Canada showed a 5.4 per cent increase in issued pool permits in 2015 as compared to the 2014 season. This can be attributed to the strong latter part of the year where a warmer-than-expected September and extended fall season continued to keep pool builders busy. During this period, 14.6 per cent more permits were registered between September and December in 2015 in comparison to 2014.
"Last season started reasonably well for new builds; however, things slowed down end of July and August, but picked back up again at the end of August and remained strong until the end of season," says Peter Kelly of Carefree Pools Ltd., in Brockville, Ont.
Dana Simpson of The Pool Shoppe in Hamilton, Ont. agreed: "Nearing the end of the season, the real estate market went crazy adding an entirely new client base to the market that was looking to book pool installations for their newly purchased homes. That said, pre-sales for 2016 are up and spring can't come soon enough. We see the same eager start to 2016 just as we did last year even though this winter has been the complete opposite."
This past winter (2015-16) has been nothing like what was experienced the two years prior, as it was much warmer and occurred in spurts; however, the current state of the economy may be the industry's next hurdle.
"The 2016 season is looking much better with much stronger bookings for spring," says Mark Fournier of Piscines Bonaventure Inc., in Laval, Que. "Perhaps with the lower Canadian dollar, people will prefer to stay home and invest in their backyards."
For a complete report on the state of the Canadian swimming pool industry, watch for the April 2016 issue of Pool & Spa Marketing.
Endnotes:
[Image]: http://poolspamarketing.com/wp-content/uploads/2016/03/Upcoming_Pool_Season.jpg
Source URL: https://www.poolspamarketing.com/trade/success-of-pool-season-to-rely-on-weather-and-staycation-ideology-builders/
---