What to consider when selecting business management software
February 1, 2015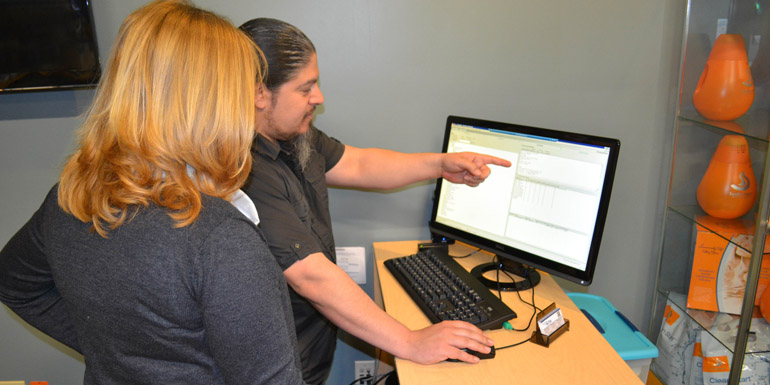 By Christina Braks
Specialty retailers in the pool and spa industry have an immediate advantage over big box stores simply because they can personalize their service. Where big box stores sometimes gain the advantage is through their implementation of vast computer systems and the development of impressive distribution channels. Today, pool and spa specialty retailers can gain competitive advantage by choosing the right business software to integrate internal operations. This type of management can help retailers increase their level of customer service, minimize operating costs, increase profits, and reduce competition from mass merchandisers.
That said, there are many business software options to choose from—some offer more than many pool and spa stores will ever use, while others may not offer enough for a growing business. This article will help pool and spa specialty retailers ask the right questions before selecting a business software program that will enhance the unique offerings of their store, in addition to expanding to the needs of a growing business.
Getting started
Before looking for business management software provider it is important to take time to analyze your business first. This means reviewing internal procedures for consistency, organization, and control. A software system can create more confusion for your company if there is already some pre-existing chaos. Therefore, it is important to find the weaknesses in daily operations before starting to consider a software program.
Once a thorough analysis of internal business procedures has been completed, take time to outline your company's requirements for a business management system prior to contacting a software provider. Be sure to share your list of requirements with top-level employees to ensure their main concerns are addressed as well.
After the list of requirements is complete, have the software representative demonstrate how their system will respond to your company's stated goals—not just simply talk about it.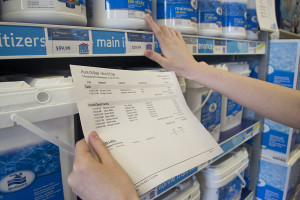 The ability to visualize how the software will handle certain business needs can help determine if a certain product suits your company's needs. It is also important to ask the software provider how often new features and/or program updates are developed as business needs continuously evolve as the market changes. As a pool and spa specialty retailer you are looking for a software provider that is proactive in keeping their systems at the forefront of market needs.
Purchasing business management software can be one of the most important investments your company can make. Therefore, this decision should not be delegated to an employee; include them in the software assessment process, but the business owner should make the final decision.
Identifying potential software providers
The ideal software provider should be active in the industry, having worked with other pool and spa specialty retailers over the last 10 years. As a pool and spa specialty retailer, you do not have the time or luxury to educate software providers on the seasonal aspects of the industry, the needs of a business in this market, nor the different products and distribution channels that are available. Remember, you want this software to enhance the services of your business and provide you with a competitive advantage over big box stores—so be sure the software will do just this. Take the time to understand the software functionality, especially as it relates to sales, inventory, service, and accounting.
Identifying key software features
As a pool and spa specialty retailer, there are key software features that are a 'must.' For example, you should make sure the software is capable of showing you inventory data in real-time across all stock sites. The software provider should not only demonstrate how this works, but also realize how important this functionality is—especially during the busy summer months. Serial number and warranty tracking features are also essential to providing additional profit for your business. Finally, be sure the system is completely integrated with your company's general ledger and not simply integrated with a third-party software package. The following are additional software features that are also important:
Sales features
Sales should always be entered accurately at the time of the original order and should be traceable through the system until delivery. Accounts receivable and customer deposit liabilities should also be tracked in real-time. Minimum selling prices should be maintained within the system to prevent personnel from discounting product without management override.
You should look for a software system that can bring accessory options to the front throughout the selling process both in point-of-sale (POS) as well as in the sales order process. Quotes and leads should also be traceable for future marketing purposes, and easy conversion from quote to sales order. Lastly, always be sure the software allows you to analyze margins on sales and jobs independently—fast and easy.
Service, installation, and warranties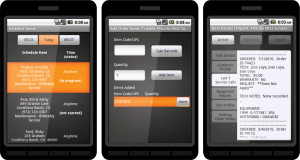 A good software system will streamline your service and installation scheduling as well as processing and accounting for warranty claims. Many companies have been able to pay for their entire software package with proper oversight of warranty claims processing. Some may find their current software systems are leaving money on the table when it comes to warranty claims processing. It is also important to ensure your software system provides mobile solutions, especially for your service department. This technology is expanding and changing quickly.  Expect to invest money on mobile hardware, such as phones or tablets, as this technology continues to develop.
It is also important to take advantage of the relationships created by your service department, so do not forget about post-sale marketing opportunities. Spend a little time in this area and you may see your service department profitability start to increase.
Inventory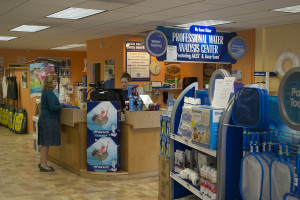 Real-time inventory tracking and reporting in an integrated software program is one of the most powerful and profitable features of a new software system. Comprehensive inventory management is integral to maintaining optimum inventory levels, identifying fast-selling and high margin products, and ensuring proper inventory turn for your business. A new software program needs to have the ability to automatically commit inventory to a customer order at the time of the sale—instantly reducing availability and generating demand for purchase order creation. This should be traceable all the way to the customer level. Barcode technology can also greatly reduce the time needed for physical inventory and can streamline your sales and service order processing. With an integrated software program, physical inventories can be taken on a cycle-count basis to ensure accurate inventory levels. Another benefit is the ability to provide historical inventory information such as gross margin and turn data, resulting in better buying decisions.
System installation and hardware
Many businesses forget about hardware or consider it an afterthought. However, you should never buy computer hardware prior to choosing business management software. The new software company you select must be able to recommend hardware requirements without forcing you to purchase hardware from them. The provider should also ask about business expansion plans when providing hardware recommendations. Be smart about shopping for your hardware and ask for assistance if you need it.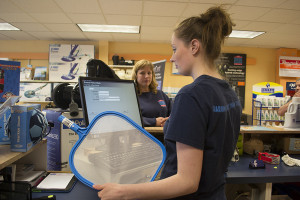 Installing a new software program is not a small undertaking. You would never want to install new software in the middle of your busy season; therefore, depending on the geographic location of your business, the software integration should be complete by May at the latest. Be sure to speak with potential software suppliers about this need and work backwards to determine the best installation date.
The best idea is to start early. Therefore, start your software search in July or August and do not wait until the dead of winter to make a decision as this is when you should be implementing, not selecting, a software program.
Take the time to review the information early on to ensure your existing system data is clean should inventory or customer records need to be converted. This does not mean you have to spend an overwhelming amount of time cleaning up the data; however, it is important you perform a simple cursory review to make sure any bad data is not used. In this case, find out what vendor integrations are available from the software supplier as many pool and spa professionals use integrations to pull inventory from vendors rather than pulling the data from their old software. This allows you to start fresh with accurate item codes and costs.
Do not forget about your employees. Make sure all your employees are properly trained and are given access to different instructional resources such as videos from the software supplier. Your entire organization needs to commit itself to learning how to use the new software and everyone should be comfortable with the system before the season begins. Give yourself plenty of time to make sure this process goes smoothly.
Most importantly, remember that buying business software is one of the most critical investments you can make as a business owner. Do not delegate this important responsibility to an employee and assume no responsibility. Take charge of the business decision and proactively support the implementation from start to finish.
Benefits of integration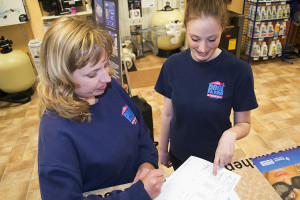 Today, the most effective way to integrate business operations is to implement a software management system that adapts to every department. This not only creates an environment where key information is immediately available to your employees, but also allows you to strategically analyze your business' performance without spending hours sifting through paperwork and compiling data. By integrating your business with the right software you can reduce costs, eliminate confusion, improve the customer experience, empower employees, and strengthen the information behind important business decisions.
A prime example of how integrated business software can improve your customer's experience is how any one of your employees can assist a customer without the need to make multiple phone calls. Instant access to this information not only impresses the customer, but also makes them feel valued by your business. The customer will feel like the employee understands their needs and has the resources available to provide the highest level of service possible. This is your competitive advantage over big box stores.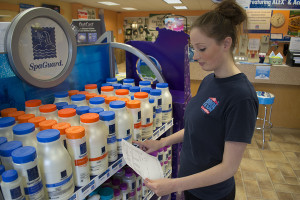 Another benefit is the potential for vertical integrations with industry distributors and manufacturers. Vertical integrations significantly reduce data entry time on common tasks like importing new inventory items, updating costs on existing items, and marking items as discounted. These integrations should also allow you to submit purchase orders directly from the system which even allows you to identify back ordered items, download accounts payable invoices, and reconcile line items to vendor invoices. Best of all, you are able to view everything on your system in real-time, including availability of product at your supplier.
Implementing integrated business management software gives you the ability to compile all business information into a single database so you can easily generate financial reports, sales figures, inventory analyses, marketing ROI, and more, from a single data source. This enables you to quickly identify any problems, areas for improvement, and opportunities for growth or expansion.
Create competitive advantages
Perhaps one of the most important benefits of internal business integration using a comprehensive software package is your ability to offer high quality products that you sell and service—something big box stores cannot offer. This software fosters your ability to generate personal relationships with customers, maintain a local presence in your community, and offer education opportunities to your customers.
These are the given advantages you have over the competition, but unfortunately, these items only matter if you provide these services at a level that is superior to not only big box stores, but also other pool and spa specialty stores in your area. Building strong relationships with clients is important to developing lifelong customers that will remain loyal despite lower prices at Wal-Mart, Home Depot, or Canadian Tire.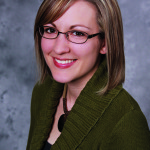 [7]Christina Braks is the vice-president of software products for Evosus Business Management Software, a software package designed specifically for the pool and spa industry. Braks can be reached via email at cbraks@evosus.com[8] or by visiting www.evosus.com[9].
Endnotes:
[Image]: http://www.poolspas.ca/wp-content/uploads/2015/04/Spa-036.jpg
[Image]: http://www.poolspas.ca/wp-content/uploads/2015/04/evosus-mobile-app-phone-images.jpg
[Image]: http://www.poolspas.ca/wp-content/uploads/2015/04/Evosus-PoolHouse-Oregon-Retail-counter057.jpg
[Image]: http://www.poolspas.ca/wp-content/uploads/2015/04/Evosus-PoolCorp-Integration.jpg
[Image]: http://www.poolspas.ca/wp-content/uploads/2015/04/Evosus_Payroll.jpg
[Image]: http://www.poolspas.ca/wp-content/uploads/2015/04/Evosus_master_calendar_inventory_routine_image.jpg
[Image]: http://www.poolspas.ca/wp-content/uploads/2015/02/Braks_Headshot.jpg
cbraks@evosus.com: mailto:cbraks@evosus.com
www.evosus.com: http://www.evosus.com
Source URL: https://www.poolspamarketing.com/trade/what-to-consider-when-selecting-business-management-software/
---