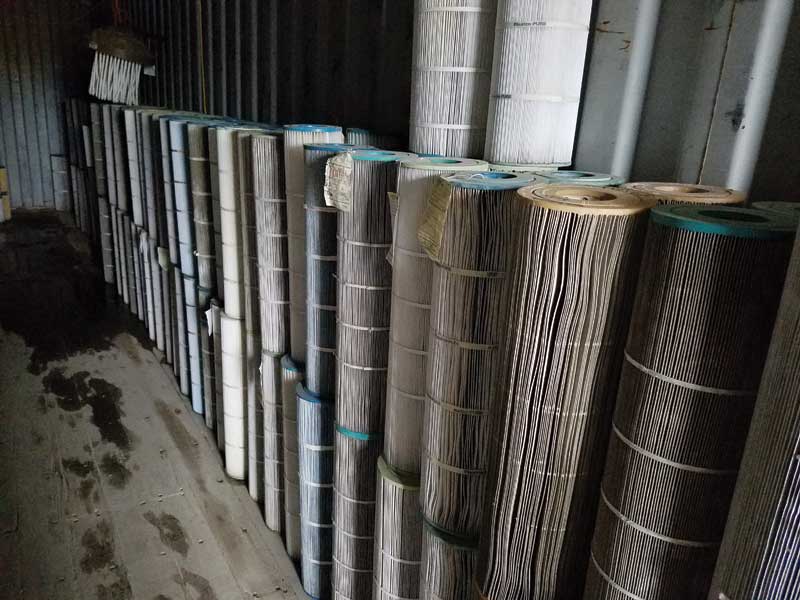 When closing pools, the goal is to make the spring opening as smooth as possible. When it comes to keeping the water clean and clear, the industry knows the pool filter is key. Water treatment products help keep pools clean, but even chemical manufacturers agree, if the filter is not working properly, these products cannot provide clean and clear water alone.
Keeping filters in tip-top shape will make pool openings much faster and easier for service professionals in the spring. To do so, it is important to get back to basics and review how sand, diatomaceous earth (DE), and cartridge filters work. More importantly, pool professionals need to remember how the pump feeds water into these filters. Understanding the relationship between the pump and filter gets to the heart of obtaining clean and clear water.
Filter pressure and cleaning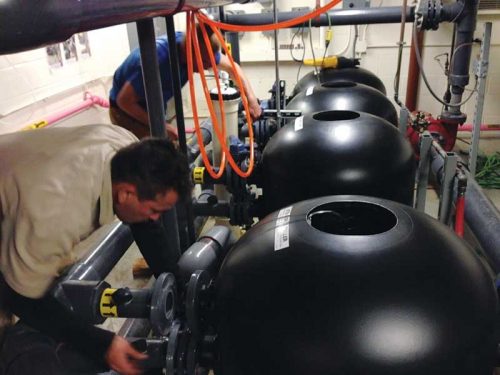 Like any filter, once it gets dirty, it needs to be cleaned to continue to operate properly. Filter pressure is one of the best ways to determine if the media is dirty and needs to be cleaned. The change in pressure differential (kilopascals [kPa]/pounds per square inch [psi]) can help a service professional determine if a filter is dirty or needs to be backwashed.
For this information to be most effective, it is helpful if technicians keep a log of the filter pressure for each pool. Many will do this when they open the pool and leave the information posted near the filter in the pump room and/or log the data into the customer's maintenance profile. Or some will mark 'Clean' on a pressure gauge so they know where they started and when it raises a minimum 10 psi above the starting point.
In fact, one of the most important figures to note is the initial pressure on the gauge at the top of the filter tank because if a pool is having trouble with water turbidity or with the heater cycling while trying to maintain the proper water temperature, service techs can start their diagnosis by looking at the filter pressure reading. For instance, if the pressure reading during the pool opening was 124 kPa (18 psi) but now shows 207 kPa (30 psi) when the trouble is occurring, the first thing one should consider is a dirty filter.
To remedy this, service techs should begin by backwashing the filter to see if it fixes the problem. (Cartridge filters may require removing the media to clean). By restoring the water flow the filter will function properly, which should allow the water to clear—it might also fix the problems with the heater. As mentioned earlier, when the filter pressure goes up, the water flowrate goes down. Therefore, service techs who take the time to check the filter pressure when performing winterizing cleaning are taking the first important step toward ensuring smoother pool openings.