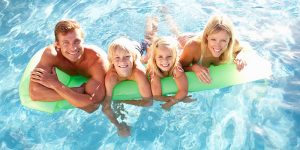 Swimply, an app which allows people to rent out their pool has been hailed for its innovation, but there are warnings it could come with consequences.
Launched in 2019, Swimply has grown immensely throughout the pandemic. Earlier this year, the start up company announced plans to expand into 25 new cities as well as a $10 million financing plan from several investors.
As reported by CBC News, Canadians in the Ottawa-area have been renting out their pools for anywhere from $30 to $100 an hour.
However, Russel Molot, a lawyer with Langevin Morris Smith, said Swimply users could face legal action if someone who rents their pool is injured.
Further, those who use Swimply in Canada are not currently offered the $1 million liability insurance that is available to those in the U.S. The company says it hopes to bring insurance to Canada next year.
The CBC article notes the Insurance Bureau of Canada advises any offering of this type of rental service to contact their insurance provider.