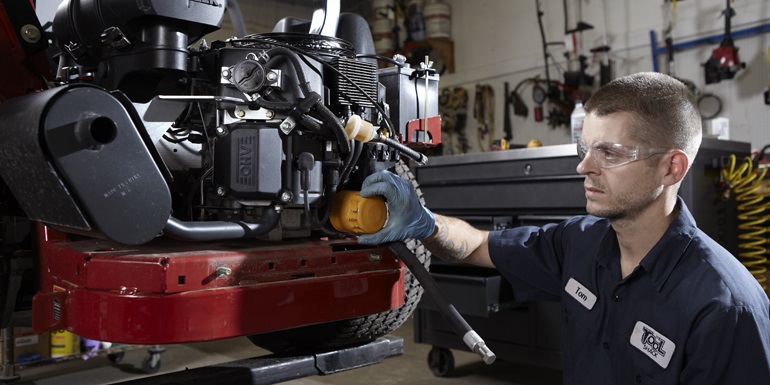 By Scott Mack
Landscape professionals and pool builders alike know how important it is to maintain the engines that power their equipment throughout the season. Proper engine maintenance can enhance the power and performance of the equipment, while providing better fuel efficiency and less downtime. To keep mowers, sod cutters, dethatchers, and other power equipment running properly, it is important to perform daily and seasonal inspections on the engine and the equipment. Besides the basics like changing the oil and air filters, the following checklist of other recommended practices for the fall season will ensure a company's outdoor equipment, and engine, keep powering through year-after-year.
Assess the fleet

Consider the equipment's age and determine if it is necessary to try to repower current equipment or plan new purchases for the next year.

Inspect the engine

If the equipment fleet contains electronic fuel injection (EFI) engines and the engine malfunction indicator lights up, check with the dealer as they can use laptop diagnostic software to identify and resolve any problems. The dealer can also run diagnostic reports to evaluate run times, engine performance, and typical operator use.

Remove or stabilize the gas

Stored fuel can breakdown over time and damage the engine. With today's blended fuels, aging is accelerated because ethanol absorbs moisture. Therefore, remove unused gas by letting the mower idle. Or, add a reputable fuel stabilizer to a full tank of gas. Stabilizer products help prevent the chemical breakdown of the fuel, but they do not reverse breakdown that has already occurred.

Inspect the blade

If there are any cracks, nicks, bends, or other signs of damage to the blade, replace it. If the cutting edge of the blade is dull, it should be sharpened and balanced using a standard file or taken to a small engine repair shop. It is also a good idea to coat mower blades in WD-40 or other penetrating oil spray. Also, check other mower parts, including the tires, fuel cap, and external cables. If anything appears to be loose or out-of-place, make sure it is fixed before the next season.

Clean away rust

Use steel wool pads to rub away any rust spots that appear over the winter. Rust can show up anywhere on mowers and other equipment, so inspect everything carefully and scrape away any spots that appear and touch them up with primer and a new coat of paint.

Inspect the spark plug

Using a socket wrench, the spark plug should be carefully taken out and inspected for carbon deposits or other damage. If it appears to be worn, replace it with a properly gapped new spark plug.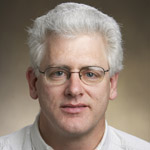 Scott Mack is Kohler Engines' senior training specialist in the field services department. He has 26 years of industry experience, 22 of which has been with Kohler Engines in a variety of roles. Kohler produces a wide range of gaseous, gasoline, and diesel engines up to 74.3 hp, which are supplied to equipment manufacturers worldwide in the lawn and garden, commercial, and industrial, agricultural, and construction markets. For more information, visit www.KohlerEngines.com.