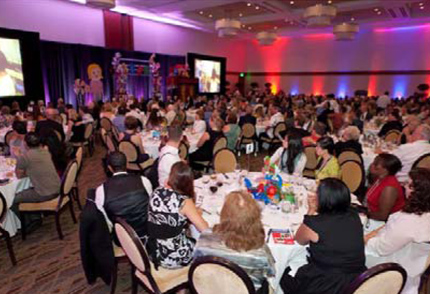 Cal Spas, a manufacturer of hot tubs and other backyard products in Pomona, Calif., recently donated a hot tub to the 21st 'Growing Minds, Supporting Our Future' annual dinner and auction in support of a local child development centre.The company provided the Child Development Center at Fairplex with a 2.4-m (8-ft) space-saving hot tub for its live silent auction, which was held on Sept. 27.
"This donation was the perfect opportunity for our company to help the children in our local community," said Casey Loyd, Cal Spas' president. "Since the goal of this auction was to raise money towards educational programs for children in need, we felt it was necessary to support this cause and organization."
According to Holly Reynolds, the centre's director of children and family services, the hot tub donation was a huge hit at the event.
"We are so grateful for their (Cal Spas') support and donation, which will help change the lives of children, families and teachers in our community," added Reynolds.
The Child Development Center hosts this annual event in effort to provide local children in need of high-quality child development skills with the proper training and preparation for school.