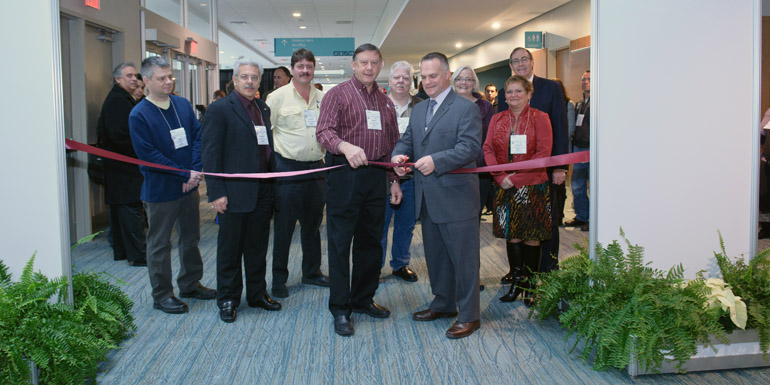 By Jason Cramp
Success was in the cards for the 2011 edition of the Canadian Pool & Spa Conference & Expo, organized by the Pool & Hot Tub Council of Canada (PHTCC) and held Dec. 5-8. For the first time in years, weather was hardly a factor and a new venue, the Scotiabank Convention Centre (SCCN) in Niagara Falls, Ont., provided attendees with something more than the traditional conference and exposition they were accustomed to. This time, they participated in a full-blown national convention with all the bells and whistles.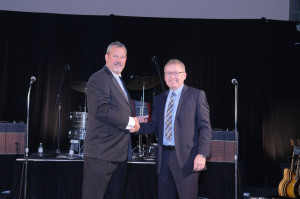 "We were extremely pleased with the amenities of the new convention facility in Niagara Falls. The building met our needs well," said Phil Bach, the PHTCC's past president (2010-2011). "Our delegates truly enjoyed themselves while visiting the city, as there were so many things to do."
Nearly 2,000 attendees took advantage of the many attractions readily accessible within the region, while more than 400 dealers, with record numbers from the United States, walked the expo floor to check out the products and services offered by 150 exhibitors. Show organizers were also delighted with the level of support the seminar program and educational tracks received, which attracted the best turnout in years.
"I thought the show was a huge success this year and the change in venue was an excellent decision on part of the PHTCC," said Barry Justus, owner of Poolscape Inc. "The first-class facilities for the seminars, awards banquet and convention show floor were openly discussed by the attendees. The location allowed delegates to enjoy the nightlife and sightseeing opportunities available in a world-class tourist destination."
Providing the tools to learn
The conference portion of the event, which started on Dec. 5, kicked off with the two-day Certified Pool Operator (CPO) course. Martyn Knowles of PPL Aquatic, Fitness and Spa Group Inc., led the course, which covered material developed by the National Swimming Pool Foundation (NSPF®).
The Public Pool Symposium was also a huge draw for commercial pool operators and provincial health inspectors. This year's program explored issues affecting the operation of commercial pools. Speakers such as Tom Lachocki, PhD, (National Swimming Pool Foundation [NSPF]), Michael Beach, PhD, (Centers for Disease Control and Prevention [CDC]) and Edward Lightcap (DuPont) addressed topical subjects such as the legal defence of public health, experiences gained from past inspections, disease control in recreational water and the effects of cyanuric acid on chlorine.
Other seminars covered topics such as improving energy efficiency of hydraulic systems and pumps; successful job costing; locating and treating leaks; green pool design and construction; and a panel discussion on the basics of phosphate chemistry.
"I have been attending the show for several years and without a doubt, the 2011 show was one of the best I have attended," said Jason Mitchell of Pool Craft. "The seminars were very informative and relevant to our industry and the speakers were excellent and very knowledgeable."