By Richard Medina and Abhi Pillai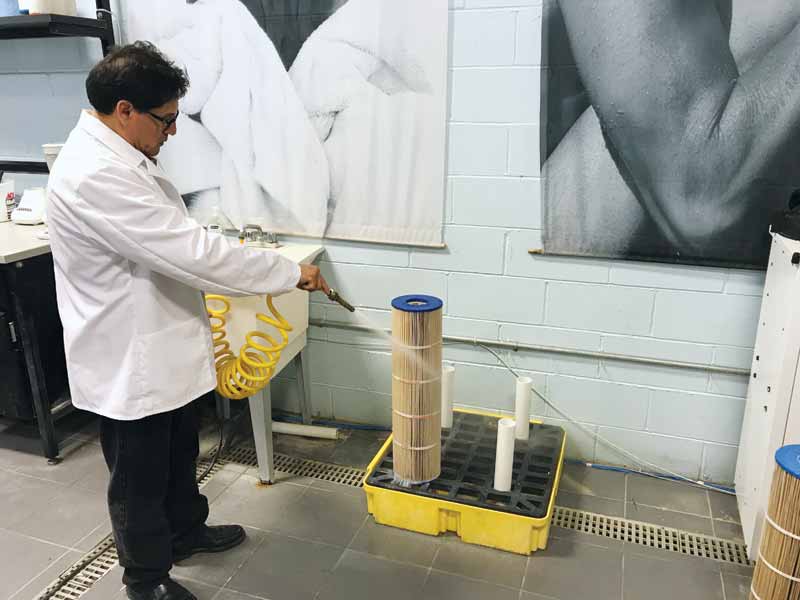 A child drinks 44 mL (1.4 oz) of water every hour they play in a pool; therefore, it is crucial to ensure the water is clean. One major component to the cleanliness of pool and/or hot tub water is the filter. Today, one of the most popular media used to cleanse water are filter cartridges, which are typically made with polyester spun bond non-woven filtration fabrics. This media is pleated into many folds, seamed, and formed into a cylinder with a plastic core for support against incoming water flow and urethane end caps, bonded onto the ends. The polyester fibres used for this purpose can vary based on size and shape. Industry wide, filter manufacturers use a fabric weight of 135 g/m2 (4 osy) for pool cartridges and 100 to 110 g/m2 (3 to 3.2 osy) for hot tub filters.
The shape of things to come
Spunbonded fabrics are made with pelletized raw material such as polyester, which is melted, extruded and drawn into many small endless fibres. These fibres are ejected from spinnerets, which as the word intonates 'spins' these endless fibres onto a fast moving belt. Spinning helps in making the web uniform across its width in what would be an otherwise uneven process. The resulting tangled web of fibres creates a permeable sheet, which contains openings of varying size called pores. These pores are responsible for trapping debris on the surface of the fabric and, at the same time, allow water to pass through.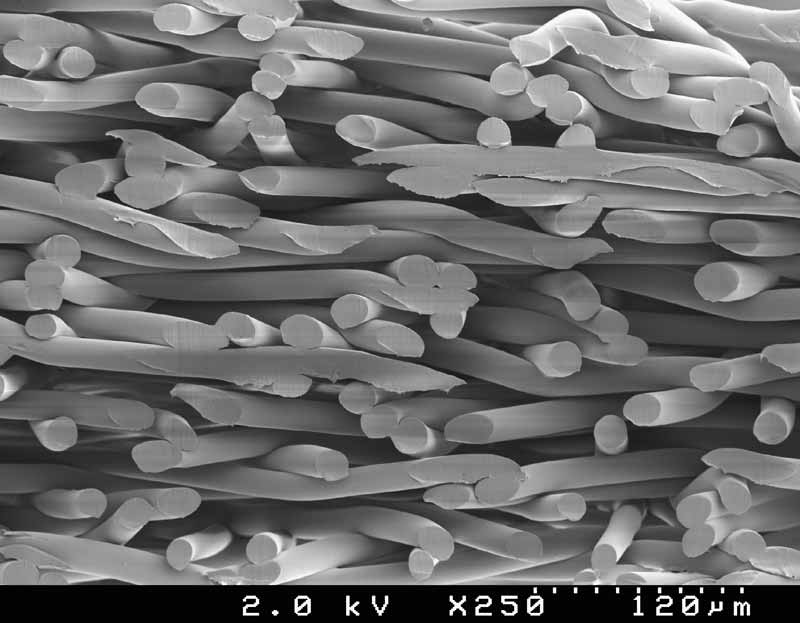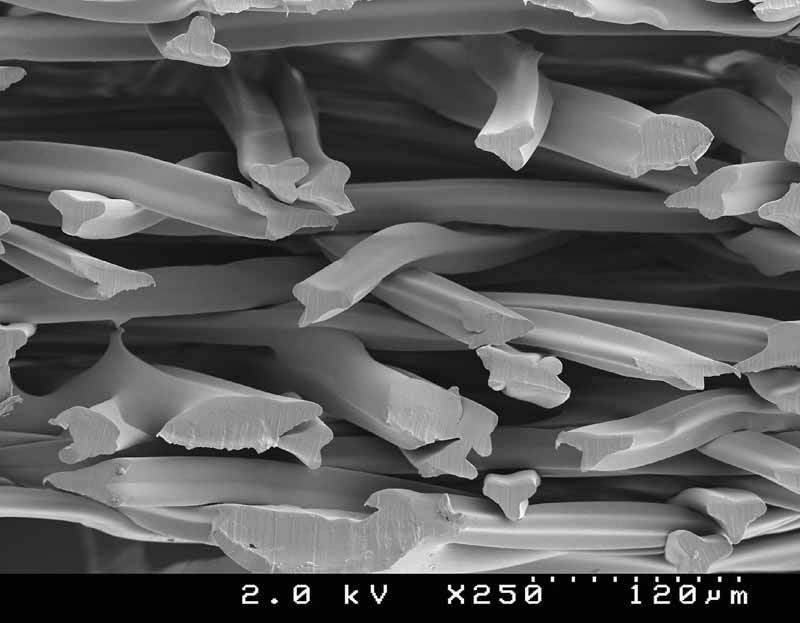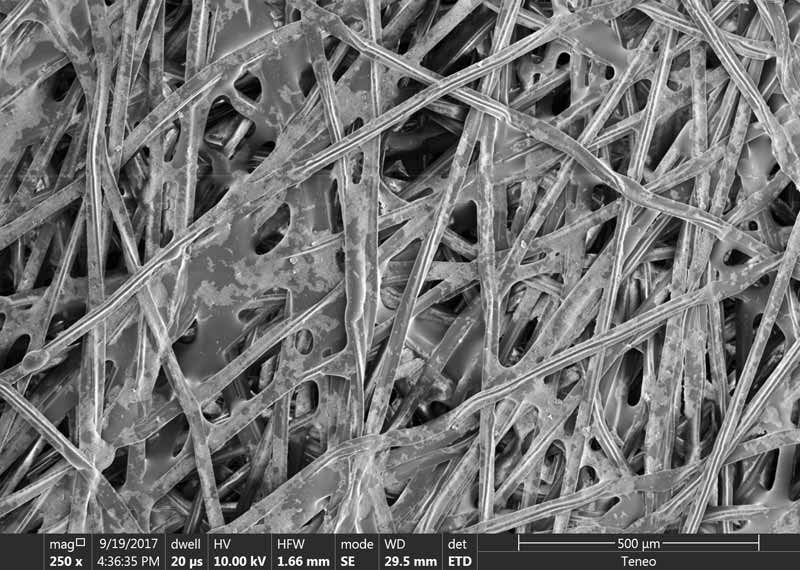 During the extrusion process, there is a possibility to form the shape of the fibre along its cross-section. In the pool and hot tub industry, there are two predominant filter fibre shapes—round and tri-lobal. Because of their shape, tri-lobal fibres are claimed to offer a more torturous path for debris to travel through. This gives the web a better chance to capture whatever debris is passing through it. Round fibres can outperform (in terms of filtration) tri-lobal fibres if they are made from finer fibres. Due to their smaller diameter, round fibres will have more surface area compared to tri-lobal counterparts of a larger diameter of the same unit weight. More fibres per given weight produce more pores, which offer more fibre crossover points, and ultimately provide finer porosity.
At the final stage of the creation of the fabric, fibres need to be bonded together so they create a rolled good allowing for subsequent processing by cartridge manufacturers. Based on the type of fibre used, bonding can be achieved, or enhanced, using one of the following methods.
Needle punch
Fabric fibres are entangled and mechanically interlocked by punching the web with a series of barbed needles. This provides strength to the fabric along its thickness.
Hydro entanglement
Similar to needle punching, this bonding method uses high velocity water jets to entangle and mechanically interlock the fabric fibres along its thickness.