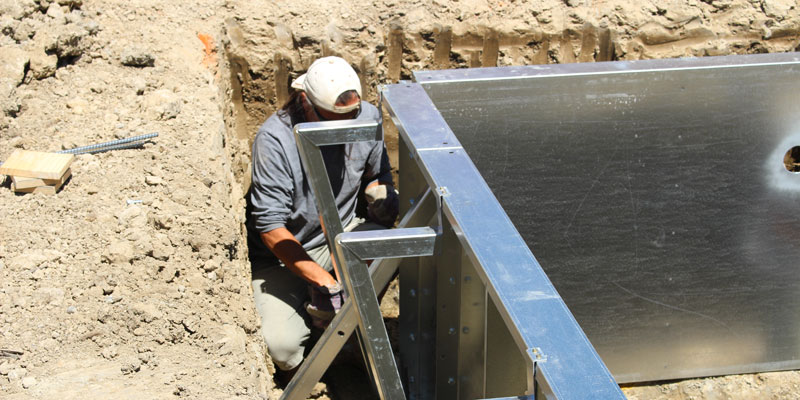 The city of Vaughan, Ont., located north of Toronto, has amended its licensing bylaws to add new business categories, including pool installers, landscapers, and fence installers to perform work within the city.
The application form identifies a swimming pool/hot tub installer as those "who solicit, advertise or hold themselves out to the public as performing such work." Each employee does not require a licence, "as long as the individual does not perform such work outside his/her employment."
In applying for the licence, main core business and applicable endorsements must be identified. Endorsements include any services a company provides and conducts to support its main core business (e.g. a pool installation company that also offers landscaping services). Each sub-contracted company requires its own licence.
Pool installer applicants must provide proof, satisfactory to the chief licensing officer, that:
Every employee or other person under the applicant's charge is insured in accordance with the Work Safety Insurance Act; and
The company is insured with a minimum limit of $2 million in commercial general liability coverage.
Companies with a valid licence in a municipality with requirements that, to the satisfaction of the chief licensing officer, similarly meet the licensing requirements of the City of Vaughan's bylaw may be eligible:
to have the similar requirements in this bylaw deemed to be satisfactory; and
to pay the renewal (rather than initial) rate for the licence.
Under the bylaw, every company vehicle actively used in connection with the business must display on the dashboard a placard identifying the company name and the City of Vaughan licence number. Further, outdoor signs or other advertising or promotional device used in the City of Vaughan in connection with the business must also include the licence number.
Businesses that are a member in good standing of a city-approved professional association representing pool installers, can receive a 20 per cent discount off the licensing fee.
To download a copy of the licence application form, click here. To review the bylaw in its entirety, click here.