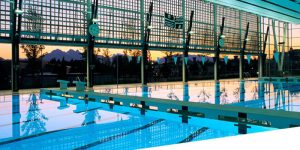 The Walnut Grove pool in Langley, B.C. has been closed since the beginning of the COVID-19 pandemic, but the fight is on to change that.
Langley Township council have instructed staff to look into the next steps to re-opening recreational facilities after receiving requests from local competitive swimming groups.
In particular, the Walnut Grove pool serves as the home for the Langley Olympians Swim Club.
As reported by The Aldergrove Star, club representative Kristi McIntosh told council while they have been able to use a local outdoor pool, members have to commute, and the temperatures are quickly dropping as fall sets in.
She also noted the club had lost a number of members to clubs in nearby Surrey, B.C.