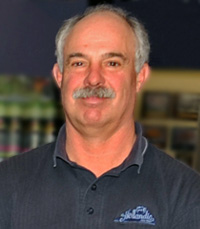 Ed Spitters, vice-president and co-owner of Hollandia Pools & Spas in London, Ont., passed away suddenly on July 4. He was 56.
Spitters involvement with Hollandia started in 1985 by way of his connection to the company's founder, John Guildemond, after marrying his daughter Annette. In addition to handling the marketing and promotional aspects of the business, Spitters was instrumental in growing Hollandia's design and service business.
"Initially, my goal for service was a 97-km (60-mile) radius," Spitters said in a January 2010 Pool & Spa Marketing article marking Hollandia's 60th anniversary. "Now we're into places as far away as Windsor and Owen Sound. We're probably going to a 161-km (100-mile) radius now. There are a lot of places not serviced by pool companies any more. Lots of the little guys have retired, so we're going further and further."
In his personal life, Spitters was an active member of the Lambeth minor hockey association as a coach and volunteer, and was an avid hockey player and golfer. He is survived by his wife, Annette, his three sons, Blair, Michael and Nicholas, and his business partner and brother-in-law, Walter Schmoll.
In his memory, donations can be made to the Heart and Stroke Foundation or the Minor Hockey Association of Lambeth.