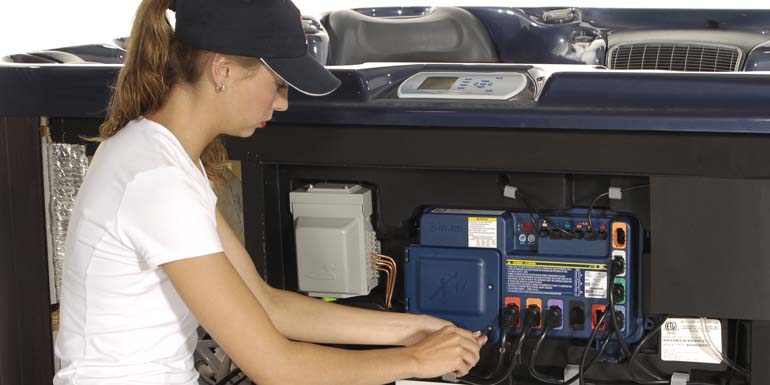 By Sophie Tremblay
Hot tub and swimming pool electronics are completely different. As such, service technicians should have specific training in troubleshooting and repairing hot tub components, as today these products feature a greater number of jets and more powerful jet pumps, not to mention a variety of optional equipment such as stereos, TVs, DVD/CD players and lighting features.
The process of troubleshooting hot tub electronics is not really that complicated; in fact, it sounds more complex than it actually is. Any electrical work and repair, however, can be dangerous, especially around water, so extreme care is strongly advised.
The following tips and guidelines will help hot tub service technicians troubleshoot and resolve some of the major electrical component faults that are commonly encountered in the field.
Nothing works!
As per the Canadian Electrical Code, every hot tub installed in Canada must be hooked up through a ground fault circuit interrupter (GFCI). These devices quickly disconnect a circuit when current leakage is detected. When a current leak of more than five milliampere (5 mA) is detected, the breaker 'trips' (disconnects) to prevent electrical shock.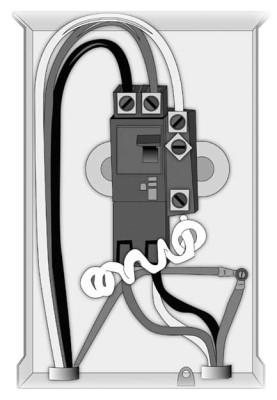 Although these devices have been known to save lives, they will fail to serve their intended purpose if not installed properly. Additionally, when wires get crossed a GFCI can become a source of frustration for hot tub installers and technicians alike, as tripping problems will occur, which can be tricky to diagnose.
The following are some suggestions for service technicians troubleshooting a GFCI that detects a leak:
A miss-wired GFCI can cause the device to instantly trip. As the connection of the neutral conductor in a GFCI device is different than a regular breaker, this can be a common problem. The neutral on the load side of a GFCI is not connected to the neutral bar, as it is on a regular breaker.
If the GFCI has been connected properly but continues to trip, the next step is to disconnect all of the components connected to the spa pack, then reconnect them one at a time. When the GFCI trips, it will indicate which component is causing the current leak. In most cases, the culprit will be an ozonator or heater.
This test cannot be performed by disconnecting only one lead from the heater—all leads must be disconnected. Furthermore, if an ozonator is determined to be the cause, it is usually because water is entering the unit. In this case, be sure to replace the unit's check valve.