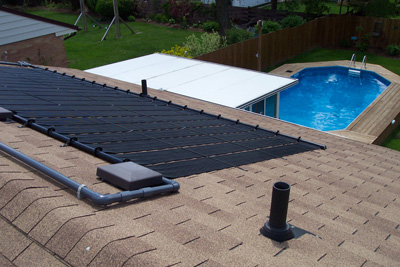 Enersol Solar Products, a manufacturer of unglazed, solar heating panels, has recently merged with EnerWorks, a developer and manufacturer of flat plate and vacuum tube solar heating and cooling systems in Woodstock, Ont. The merger will allow the company to offer residential and commercial clients three different types of solar energy systems for heating water.
"Having this range of solar heating technologies allows us to work with our customers and provide them with the perfect solution that best meets their needs," says Suni Ball, EnerWorks' managing director.
Formed in 1998, EnerWorks was acquired in early 2011 by Bill and Tony VanHaeren, who provided the company with financial stability in its efforts to commercialize the use of solar energy in heating water for homes and businesses.
"It's great to have a new home for Enersol," says Colleen Simmons, the company's president and team manager. "This business has been in my family for the last 30 years; it's great to see it with a new family so it can continue to grow and flourish."
Simmons, who plans to stay on with the team, will focus her attention on the new 'Power Plant' product, which heats the roots of plants in greenhouses as opposed to heating the entire space.
Enersol has relocated to the EnerWorks manufacturing plant in Woodstock to take advantage of its showroom and training facilities.
"This is a great move for the solar thermal industry in North America," says Nik VanHaeren, president of EnerWorks. "Making solar hot water more recognized and utilized is great for the industry and for our environment."