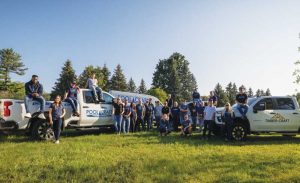 By Jason Cramp 
Pool Craft was established in 1974 and developed into a thriving service company. In 2007, Jason Mitchell, who grew up in the industry collecting over 20 years' experience on the retail and business management side, partnered with Jim Perkins, a meticulous builder with more than 25 years of experience in steel and vinyl pool installations. Together, they purchased Pool Craft and built up the brand to what it is today.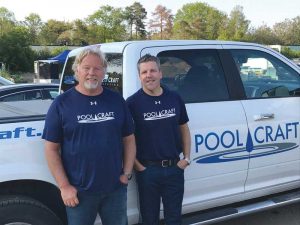 The shop, an award-winning turn-key steel and vinyl pool builder, prides itself in specializing in design, custom pool installation, landscaping, carpentry, renovation, and project management. The shop's landscaping projects are overseen by its Stone Craft division and carpentry by its Timber Craft division. The company's service division handles more than 1000 pools annually, and its retail location is just about to launch an e-commerce platform.
Pool & Spa Marketing recently spoke with Pool Crafts' co-owner, Jason Mitchell, to learn more about their shop's culture, some recent projects, and the future of the business.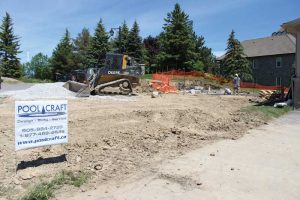 Pool & Spa Marketing (PSM): What makes your company unique?
Jason Mitchell (JM): Our company is built on quality, integrity, and having a true passion for what we do. We are a diversly skilled team of award-winning designers, installers, and managers who take a creative, progressive approach to everything we do.
Our focus has always been—and continues to be—building and maintaining long-term relationships with our customers by providing next-level service, communication, and experiences. Our follow up and project management practices has built us an extremely strong referral business.