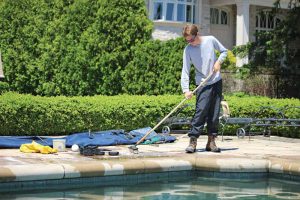 By Susan Smith
Millennials and Gen Z are an elusive mystery to many who are over 40. They are known for having big ideas, changing the status quo, and looking for new, positive life experiences. They also bring with them a new way of looking at company culture and maintaining a work-life balance.
The next generations' idea of good company culture is all about self-improvement, and an empowering, positive way of working. The future of the industry is gearing towards hard work and achieving career goals—to many industry professionals, this does not sound so alien.
However, one must wonder, how does a pool and/or spa business evolve to meet the new generations' expectations? How can companies appeal to the younger generation of talent and get them to apply to work at their company?
Millennials and Gen Z in the workforce need more than just a big paycheck to keep them interested and loyal to their employer; but the rewards they bring are worth it.
If the pool industry wants to unlock the unique strengths these two generations of workers bring to their business, they are going to have to dig deep and use the power of the four Ps:
Purpose
Positioning
Personalization
Partnerships
The following is a closer look at each one to help employers in the industry attract the next generation of talent to their businesses and continue thriving into the future.