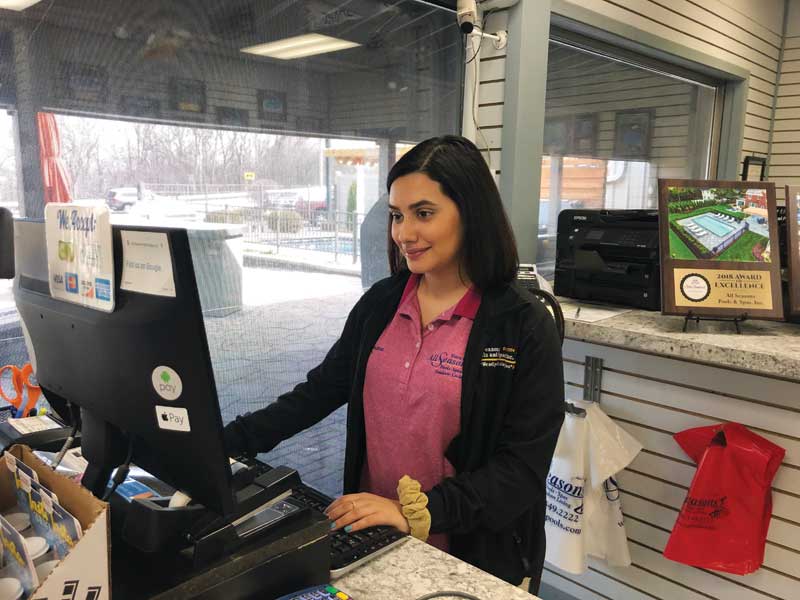 In today's fast-paced business world, pool and spa professionals are constantly looking for ways to stay ahead of the competition, especially against big-box retailers. Business software is central to the success of any pool trade. The right software can provide the necessary tools and information to remain profitable and retain market share.
To determine if one's business needs new software and if the company's information should be maintained on an in-house server, industry professionals should ask themselves a few questions. For example, does the cost of one's current business software/manual system exceed the price of purchasing new software? Is one dissatisfied with their current software solution? What is the cost of owning an in-house server versus hosting on the Cloud? If the answer to any of these questions is "yes," it is time to delve deeper and define the current 'cost' of one's systems to determine if there is a better option available that will maximize profits and ensure the business stays ahead of competition.
The cost of doing nothing
Assessing the actual cost of one's current business software system is the best way to determine if it is time to switch to new software. One can start by asking, "What is the cost of doing nothing?" In other words, what does it cost the business to operate with manual systems or inefficient software?
Most pool and spa businesses generate more than 80 per cent of their revenue in less than six months of a year. In this trade, time is money. One should not spend valuable time on paperwork or manual software entries. With several software options and price points on the market, it is important to consider the true 'opportunity cost' of the way one handles their business.
Opportunity costs
When employees are hand-writing tickets at the counter, one may not immediately assess a significant cost with regards to the stationery being used. In reality, however, it is important to factor in the time it takes to accomplish these tasks by hand rather than using a computerized system with a barcode scanner and integrated credit card reader. Since employees are paid by the hour, the real question is, what is the opportunity cost of writing invoices or tracking inventories manually? Rather than spending 30 minutes an hour with manual systems, staff members could spend this time helping customers, selling more products, and building customer loyalty. Instead of paying employees to perform manual tasks, companies should pay them to generate revenue. Time-consuming tasks, especially during the busy summer season, invariably lead to lost sales opportunities.