Rules and regulations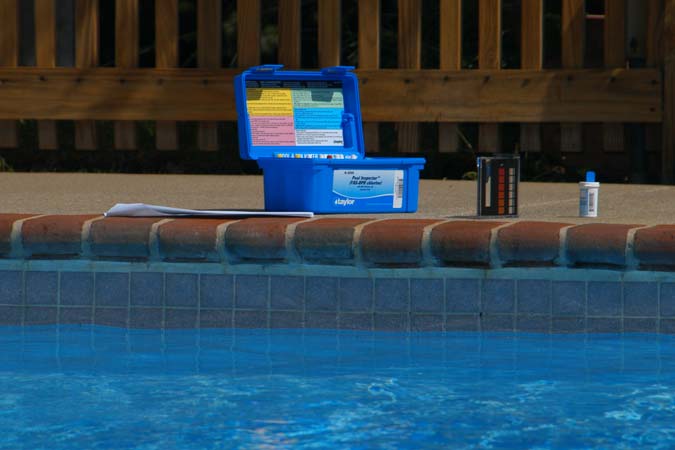 Common sense goes a long way in assuring a maintenance professional's testing techniques will produce accurate, reliable, and consistent results.
Common sense action #1: Start the swim season with fresh reagents, and replace missing instructions and any broken, faded, or stained equipment
Reagents are perishables. Just like a head of lettuce or pills in a medicine cabinet, the chemicals in a test kit (or on a test strip) will degrade over time, even under optimum conditions. The process of deterioration speeds up though when storage conditions are not ideal. Hot and cold temperature extremes, as well as prolonged exposure to air, sunlight, humidity, and moisture, the useful life of water treatment reagents will diminish. A maintenance professional cannot get accurate readings with deteriorated reagents, stained test cells, or faded colour standards.
Common sense action #2: When replacing reagents or lab ware, do not interchange products from different manufacturers or even within one manufacturer's product line
Each manufacturer makes its reagents in different concentrations. Their colour standards are developed for specific reagent concentrations, and the view depths of test cells are highly specific. (For instance, this author's company produces four different phenol red solutions for pH testing and a different type of colour comparator is used with each.)
The exception to this rule is DPD (N,N Diethyl-1,4 phenylenediamine sulfate) liquid and tablet test kits, which can be interchanged in most colour-matching chlorine/bromine tests.
Common sense action #3: Read the manufacturer's instructions carefully before beginning a test
No matter how many times a maintenance professional has performed a test it is always wise to read the instructions, as manufacturers, in some cases, may change a procedure.
Take test strips for example. Some manufacturers instruct users to dip the strip quickly, while others direct the user to swirl the pads a specified number of times, or swish the strip back and forth. If a maintenance technician dips when they should swish, the colour development on the test strip will become compromised.
Further, if changes are made to the length of time a technician must wait when observing between test readings, and they are unaware, then the results obtained will be unreliable.
Common sense action #4: Use the specified sample volume and amount of reagent(s), and mix as directed
If a recipe calls for a teaspoon of salt and a tablespoon is added instead, the food will be inedible. Instructions for water tests are recipes, too. When a chemist develops a test procedure, everything is carefully calibrated to work together to give an accurate reading―the sample size, the amount of reagent dispensed, the way in which the chemicals are combined with the water sample, and the timing between each step of the procedure.
If the instructions say, crush the tablet and then stir until it is completely dissolved, the test must be performed in this manner or the reaction will be incomplete. If a technician is supposed to swirl after each drop and, instead, shakes the sample, they could unwittingly alter the pH and alkalinity.
The bottom line is, failure to follow the recipe exactly will result in an inaccurate reading, which could possibly lead to under- or overdosing the chemical treatment…or maybe not even being aware any treatment is needed.