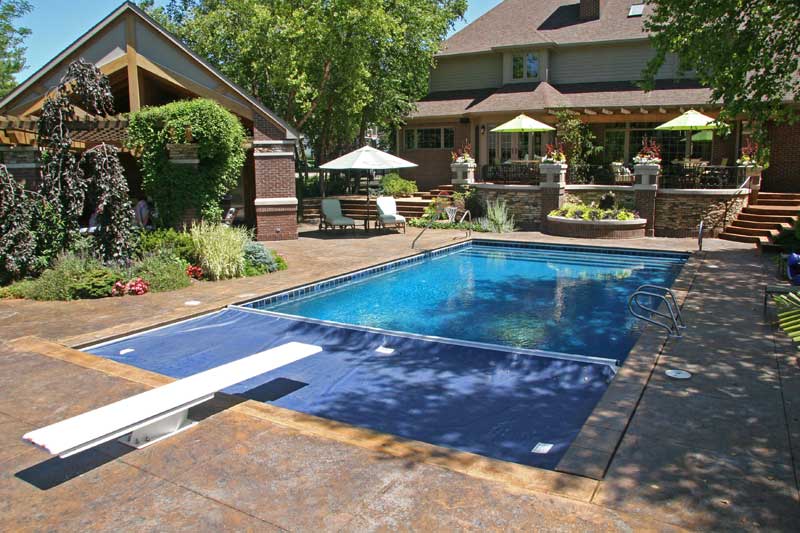 Automatic covers are one of the best ways to secure a swimming pool. They are also becoming a regular feature on the many new pools being sold and installed during the pandemic. As consumers continue to pour money into their personal backyard resorts, pool professionals have a huge opportunity to sell more auto covers by simply focusing on the safety and convenience these products offer.
Product awareness
Many pool pros agree the market for automatic covers is growing exponentially, largely due to the increased knowledge of the product's availability.
According to Owen Wlodarczak, president of Reflection Pools in Kelowna, B.C., there is a high demand for auto covers in his region as roughly half of his prospective customers are aware of these products even prior to meeting with him.
"Five years ago, we weren't installing any automatic covers but, today, homeowners are more knowledgeable on the various products available for their pools, which makes it easier to sell them as a part of our project packages," he says. "They have either researched the item or seen it on their friends' or neighbours' pools. In either case, we add these covers as an option for the client to consider on all of our quotes."
Chris Hill of Hillside Pools in Fort Wayne, Ind., has also noticed the same trend.
"Seven years ago, only half of our customers purchased an automatic pool cover," he says. "Now, more than 90 per cent of our clients are buying one. As more homeowners see these products installed on others' pools, they come into our store inquiring about getting a cover for their pool, too. As a result, this item has become a highly profitable option for us."
When a homeowner invests in a pool installation, they are looking for maximum gratification. They do not want to spend time maintaining it; they simply want to enjoy it, and it is a pool professional's job to ensure they can do so as safely as possible. Therefore, when pool builders interview a prospective customer to learn more about their needs and how they plan to use their pool (e.g. family fun, exercise, entertaining, architectural feature, etc.), it is important to discuss maintenance and safety as well. This client consultation also presents the perfect opportunity to plant the seed about opening and closing procedures, day-to-day upkeep, and the importance of keeping debris out of their pool in relation to water maintenance.
Selling safety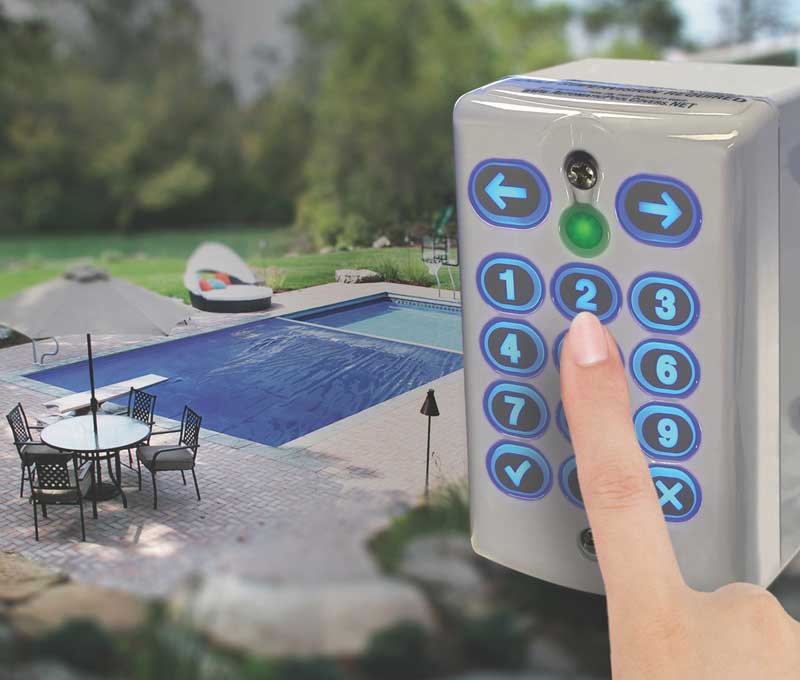 When it comes right down to it, safety remains one of the most important advantages of an automatic pool cover. For pool professionals, it is important to emphasize this benefit—along with the convenience factor—during the sales pitch to the client. The security of knowing these covers can only be opened with a code or a key (depending on the cover model) gives homeowners additional peace of mind.
By taking the time to explain all the ins and outs to the client, as they pertain to safety and convenience, most customers will immediately be able to look beyond just the convenience benefits and envision how they can keep their pool secure by having an automatic cover on their pool. Depending on the customer, the security features alone will outweigh many of the other advantages these products have to offer.
That said, telling a customer an automatic cover will not only offer them year-round safety, but also allow them to open their pool (at the touch of a button) on a warm winter day can be a game-changer.