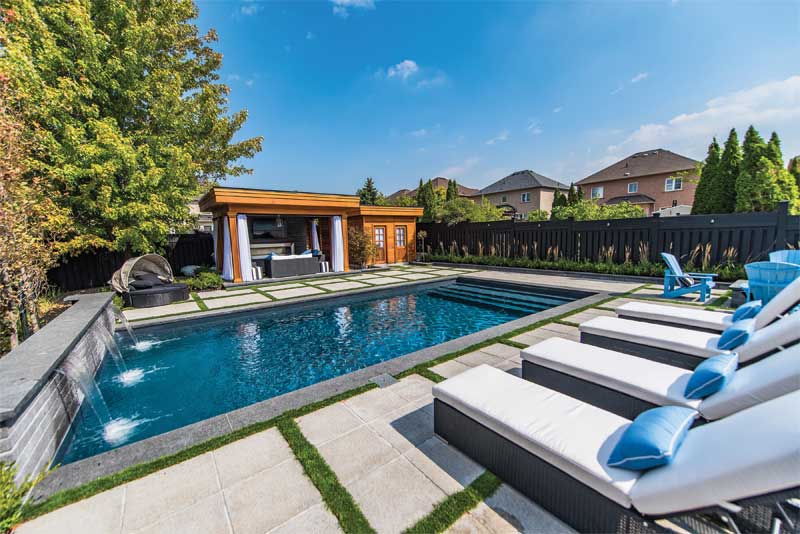 Whether for friends and family paying a visit, a stranger walking their dog down the sidewalk, or prospective buyers, the way a house looks from the street plays a vital role in its curb appeal. As they say, first impressions are the most lasting.
A finely manicured and well-maintained front lawn is much more pleasing to the eye than a weed-infested disaster that could use a good mowing, a few treatments of fertilizer, and some backbreaking maintenance. In fact, this sentiment is also spreading into the backyard, as homeowners are taking maximum advantage of the living space on their property by adding outdoor rooms (e.g. kitchens, living rooms, and entertainment areas). That said, having a lawn that resembles a fairway at a country club is just basic level; where a home's curb appeal gets serious attention is when a professional landscaper is employed to create something truly unique and beautiful.
Whether a home has a stunning backyard oasis or an inviting front garden and entranceway, it has long been accepted in the real estate industry that a creatively designed and well-maintained landscape adds significant market value to a property.
This is also true amongst landscapers
"Simply edging the beds, mulching the gardens, and pruning the trees and hedges, a landscaper can take a house that looks rather ratty to one that looks great and will attract potential buyers," says David Wright of Wright Landscape Services in Waterloo, Ont.
"Any type of landscaping will increase the real estate assessment, in addition to the experiential and esthetic value for the potential buyer."
While a landscape project can take anywhere from a few days to a couple of months to complete—depending on the complexity—the professionals preparing the drainage, reshaping the earth, laying the stone, building the decks, and mapping out the various elements know they are not just providing a short-term service that meets the trends and styles of the time. They are helping their clients increase the value of their property and contributing to the success of their long-term financial goals.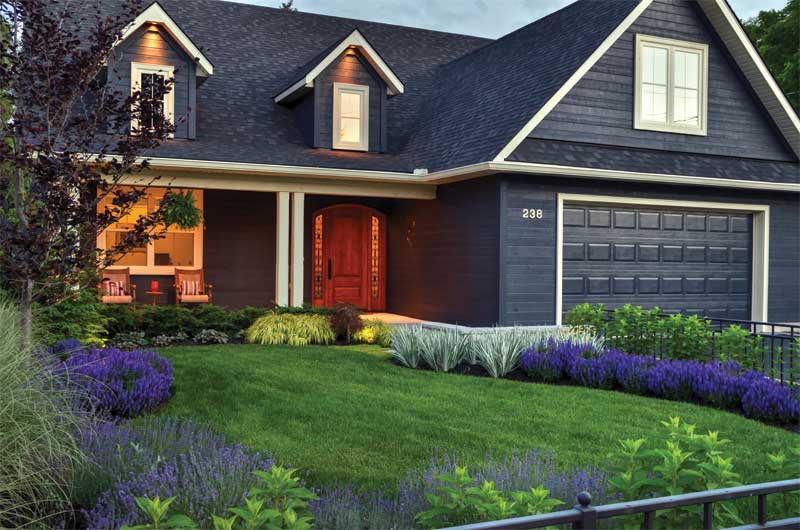 The challenge for those in the landscaping profession is putting a fine point on the positive gains in home value that come with investing in a professionally landscaped yard. Homeowners want assurance they will get a proper return on investment (ROI); and landscapers are left with vague answers when they should have a major selling tool.
"Economically, general landscaping can result in a huge increase to the value of a home," says Paul Brydges of Brydges Landscape Architecture in Guelph, Ont. "For example, if a client invests $20,000 into a front yard renovation, they can easily double that upon selling their home."
Simply engaging in the discussion about ROI—despite the lack of concrete answers—is effective for building trust between the client and the contractor. This is an invaluable commodity and the foundation of all strong business relationships.
The wish list
Initially, it is not unusual for a client to have a long list of things they want done to their property. Some examples may include:
A stone patio with an outdoor kitchen and space for entertaining family and friends with an outdoor fireplace as the centerpiece;
A flagstone path through a rock garden to a burbling frog pond in the back corner, in the other corner a shed amidst a rock garden with pollinating plants galore and a small bench where one can sit and contemplate as butterflies and hummingbirds flitter about.
An inground pool surrounded by an interlocking patio complete with a barbecue pit, and gardens to provide an extra layer of privacy along fences.
These projects can get expensive and, at times, the homeowner has to decide if the investment is being made for monetary gain or personal benefit and use. It would be unscrupulous to proceed without full disclosure to the client. Providing advice on what is possible and what will make the most sense in terms of the value of the client's property is a key part of a landscape designer's job.