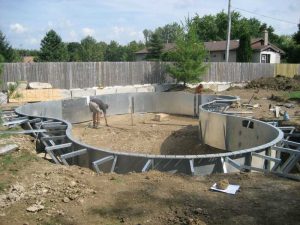 Therefore, a worker may be using and re-applying sunscreen as indicated; however, the amount of UV-A rays absorbed by the skin remains unknown and can be harmful. Fortunately, there are clothes specifically designed to protect against UV-A rays and are marked with an ultraviolet protection factor (UPF) label, which refers to the amount of rays that can infiltrate the fabric. For example, if the label says 40, then 1/40 of the UV-A rays will penetrate through the fabric. Therefore, the higher the number on the label, the less rays will make it through to the skin.
Although UV rays are harmful, there are other serious illnesses associated with working outdoors in the hot weather, which must be monitored closely. It is easy to overlook the symptoms of heat-related illnesses when trying to appease customer demands; however, this ignorance can often result in severe injury or loss of revenue. The five common heat-related illnesses include:
Heat stroke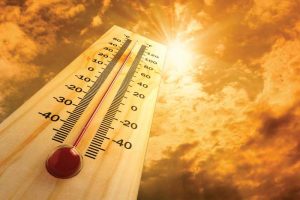 This is the most severe heat-related illness a pool worker must watch for. If not monitored properly, it can creep up without much warning. Common symptoms include confusion, altered mental status, slurred speech, loss of consciousness, seizures, dry or profuse sweating, and/or a high body temperature. If the illness is not treated immediately, it can result in permanent disability or even death as the body loses control of regulating its temperature. If one comes across a team member experiencing similar symptoms, they should call 911 for emergency care and cool the patient down as quickly as possible. Some cooling suggestions include a cold shower, ice bath, or even cold rags. It is important to take the necessary steps to lower the patient's body temperature as soon as possible so it does not overheat too much as their life depends on it.
Heat exhaustion
This illness is the result of extreme loss of water and salt from the body. A worker may experience symptoms such as a headache, nausea, dizziness, weakness, irritability, thirst, heavy sweating, elevated body temperature, and decreased urine output. Given the situation, an advisable action would be to take the patient to a cool area and give them plenty of cool liquids to drink; wash their head, face, and neck with cold water to help their body cool down; and ensure they keep themselves hydrated. It is also recommended the patient gets a medical evaluation before resuming work.
Rhabdomyolysis
Rhabdomyolysis is a condition that refers to heat stress and prolonged physical exertion, resulting in the quick deterioration of muscle. The illness can lead to irregular heart rhythms, seizures, and even damage to kidneys. This condition is a result of electrolytes and large proteins being released into the bloodstream. Other symptoms include muscle cramps and pain, abnormally dark coloured urine (cola coloured), weakness, exercise intolerance; it can even be asymptomatic (a condition or person that shows no symptoms). The recommended procedure for treating rhabdomyolysis is to stop activity, drink water, seek immediate medical assistance, and request an evaluation.
Heat syncope
This can be a dangerous condition, depending on where it takes place. Heat syncope refers to fainting or dizziness from prolonged standing or sudden rising from a sitting or lying position. Two factors that may contribute to the condition include dehydration and lack of acclimatization. This illness can cause severe injury if its symptoms arise while on a jobsite as there is potential for a person to fall and hurt themselves. Should such a situation arise, it is recommended the patient drink plenty of water and intake a carbohydrate-electrolyte replacement liquid every 15-20 minutes (avoid salt tablets). Also, one must seek medical help if they have a heart condition, are on a low-sodium diet, or if the symptoms persist for more than an hour.
Heat rash
Although a heat rash is considered the least severe condition associated with heat-related illnesses, it should not be taken lightly. It is the result of extreme sweating in hot, humid weather. The affected areas generally include the neck, upper chest, groin, under the breasts, and elbow creases. The most visible symptom of a rash is a red cluster of sores that look like pimples or small blisters. To treat these symptoms, one must try to work in a less humid environment (often not possible in this industry), keep rash areas dry, and use powder to help increase comfort. Ointments and creams are not recommended.