By Peter Arnold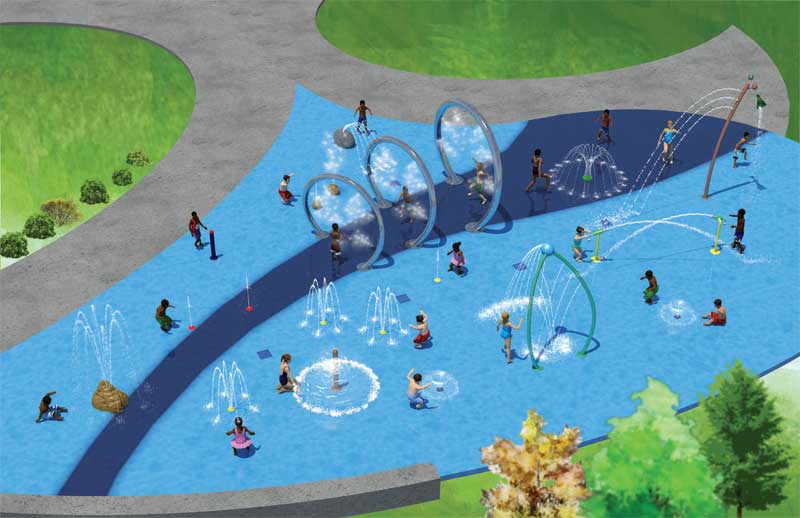 In late-September 2018, the River Valley area in Edmonton saw the completion of a remarkable aquatic facility in Stillwater, a new residential development. Created by Mattamy Homes, the fully master-planned community embraces its surrounding nature, bringing the beauty of its landscape to life by including parks, trails, and green areas alongside an all-encompassing amenity centre, designed to promote a healthy and active lifestyle.
Among the amenities offered is an eye-catching splash pad that is unique in many ways. In addition to its individualistic design, which includes a custom-made set of spray rings, the all-inclusive facility employs an eco-friendly recirculation system to conserve water.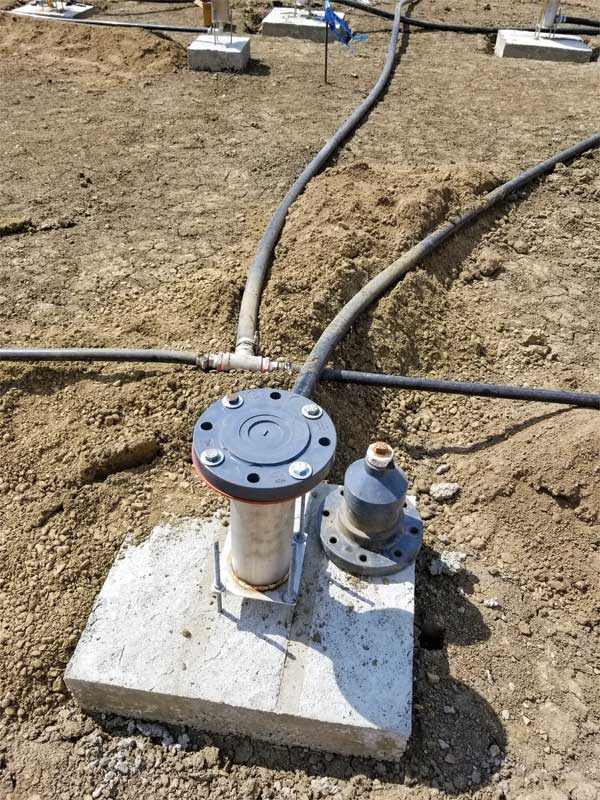 The splash park was designed and built by Park N Play Design, an Alberta-based supplier of indoor and outdoor custom play spaces. The company partnered Mattamy Homes and Rainman Irrigation using Water Odyssey aquatic play equipment by Fountain People. Shelly Robinson, territory manager at Park N Play, led the project from beginning to end.
"It was very exciting to be a part of this new development," said Robinson. "We were able to create a design that is not only inclusive, but is also eco-friendly and visually stunning."
Prioritizing inclusive play
Stillwater splash pad's overall design focuses on accessibility. The installation includes water and spray features, usable by all age groups, which are designed to foster inclusive play. All surfaces are accessible via a stroller, wheelchair, or walker. The design invites users with varying levels of sensory, auditory, behavioural, and/or physical challenges to play alongside others or by themselves.
With inclusive play, it is important to understand there are various 'zones' within the splash pad to be enjoyed safely by users of any age for independent and interactive play. As such, there are areas where participants can be soaked, others where they can be splashed, and zones with cannon shooters for those with high energy (e.g. teenagers). Additionally, there are areas along the edge of the splash pad for people who prefer to play alone.
To integrate the surrounding nature, the design includes a custom 'rock' spray feature for participants to sit or crawl on. The installation also includes several smaller artificial 'stones' that emit a light mist.
In addition to the various interactive spray features, Park N Play Design worked with the developer to create a set of highly visible spray rings. This aspect of the installation is large enough to be seen year-round—whether the ground is covered with several feet of snow or when the splash pad is open with running water.
"When potential homebuyers approached the amenity centre this past September, they were greeted by the large and striking rings," said Robinson. "Not only are these rings beautiful, but they are also central to the inclusive park design."