By Ben Poggemiller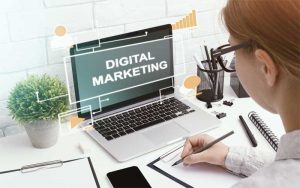 Today, it is more important than ever for a business to have a strong digital marketing strategy in place.
Since the possibilities are nearly endless, it can be difficult for one to know where to begin or how much technical ability is required to get started.
That said, here are four easy strategies every pool and hot tub retailer can implement right now to make more sales, whether during a lockdown or to future-proof their sales process.
Making specific offers online
Many retailers use digital marketing in one form or another, whether it is Facebook ads, Google ads, or any other platform. However, in many cases there is no specific offer for people to take advantage of and, as a result, there is no incentive for them to leave their contact info.
Sending people to a generic website does not work anymore. With prospects experiencing dozens of micro-distractions in a day, the offer needs to be clear, specific, and easy to understand.
Simply saying "Contact us for more info" is not going to be nearly as effective as having an easy offer for people to take advantage of. People are increasingly wary of advertisers these days, so there needs to be a compelling reason for them to give up their contact information.
Therefore, having a piece of content or a special offer people can claim by filling out a form will accomplish this goal.
Some examples to experiment with are:
a) A consumer-friendly buying guide;
b) An exclusive offer like a gift card toward a new hot tub; and
c) A quiz to find out which hot tub will be right for them (as well as ballpark pricing).
This will greatly reduce ad costs, as once someone has opted in with his/her contact info, it becomes much more economical to market to them over and over again.
Tracking results and return on investment (ROI)
Most modern advertising platforms have advanced forms of tracking results to make sure ROI lines up with advertising campaigns.
That way, retailers can know, to the cent, how well their ads are performing. For example, Facebook uses something called a tracking pixel. A pixel is a tiny piece of code inserted onto every page of a website. The benefits of this are threefold.
First, it is now possible to track not just clicks and eyeballs, but conversions as well. This means when someone fills out a form, an advertiser can easily determine exactly how much they are paying per lead and how well their advertising dollars are being spent.
Second, Facebook can now optimize to ensure even better results and cheaper leads of similar quality. For example, if the platform can see that most of the people who are filling out the forms are women between the age of 35 and 40 with kids, then Facebook is going to show a retailer's ads to more people in a similar demographic to return more leads for less money.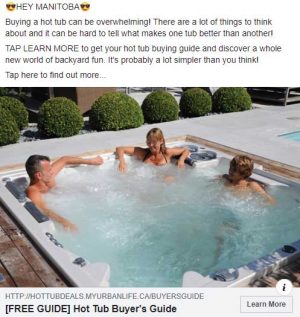 Third, it is now possible to retarget people visiting the website. For instance, if there are potential customers viewing hot tub related pages, it is now possible to serve those people specific hot tub related ads on Facebook and Google. It is one of the most powerful advertising tools available for businesses of any size.
Simply copy the tracking code from the ad platform to the code of a website, and results are tracked instantly. If a retailer does not have the technical ability or the time to figure this out, freelancers and agencies can typically set this up at a nominal fee.